Netgear BR500 Insight Instant Gigabit VPN Router
Web ID: 24662
By using a VPN for remote connections, small businesses build in a layer of security they otherwise may not have. The VPN for remote business networking keeps sensitive information private. Its an added safety measure if you already work on a secure network, but its critical to use VPNs over open public Wi-Fi connections such as coffee shops, hotels and airports. ONLY WHILE STOCKS LAST! CASH PRICE
Manufacturer Warranty: 5 Year
Manufacturer PN: BR500
GTIN: 606449135985
Manufacturer Website
Discover the easiest way to protect your business
By using a VPN for remote connections, small businesses build in a layer of security they otherwise may not have. The VPN for remote business networking keeps sensitive information private. It's an added safety measure if you already work on a secure network, but it's critical to use VPNs over open public Wi-Fi connections such as coffee shops, hotels and airports.
But today's VPN solutions can be lengthy and tedious to configure, making it hard to implement in small businesses that do not have any IT expertise.
NETGEAR Business has leveraged Insight Management's intuitive and simplicity solution to implement the easiest VPN set up and configuration of the market in the "Insight Instant VPN Router" (BR500).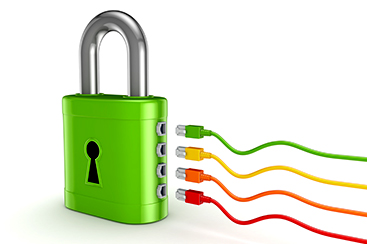 One-step Instant VPN - Remote or site-to-site
With the Insight Instant VPN Router and NETGEAR Insight app or Cloud Portal, any business, big or small, tech savvy or not, can create a secure VPN in an instant. With the Instant VPN option in Insight, business employees can set up a VPN in one simple step either from their home to the office or from a business site to another. Their data and their business is protected in an instant. It also allows them to rapidly access any file or device located in the office as if they were there, making collaboration easier and preventing data duplication on all sites.
Remote monitoring and management with NETGEAR Insight
The NETGEAR Insight™ solution allows to instantly discover, configure, and continuously monitor and manage your network of select NETGEAR Wi-Fi access points, switches and storage devices, from anywhere. Insight offers plug-and-play set up and management of small business networks from an easy-to-use mobile app or Cloud Portal. Its scope has now expanded to the VPN Router to make the NETGEAR Insight ecosystem the most comprehensive cloud management solution in the market.
Full Business protection with integrated firewall
The Insight Instant VPN Router also adds a layer of protection with the inclusion of a firewall. The firewall prevents any unauthorized access to the network and will monitor the communications between the business network and the outside world according to internal rules. It will also warn of any malicious connection attempt. The Firewall rules can easily be set up in the Insight app or Cloud Portal to get you started intantly.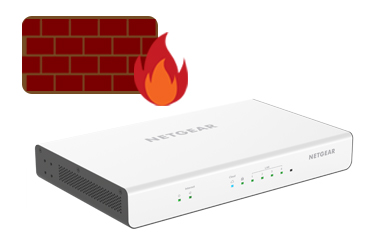 Remote management
Yes, with NETGEAR Insight management solution
VPN set up and configuration
With NETGEAR Insight management solution and Instant VPN option (subscription required)
DMZ Interfaces (Configurable)
Max number of remote VPN connections
User Authentication for VPN
Stateful Packet Inspection Firewall
ISP Address Assignment
DHCP, Static IP Assignment, PPPoE, PPTP
Routing
Static, Dynamic, RIPv1, RIPv2
DHCP
DHCP Server, DHCP Relay, DNS Proxy
DDNS
DynDNS.org, TZO.com, Oray.net, 3322.org
WAN Fail-over
Yes (with SW update at the end of the year)
WAN Load Balancing Modes
Weighted Load Balancing, Round Robin (as above)
Essential Networking Features
Port Range Forwarding, Port Triggering, DNS proxy, MAC Address Cloning/spoofing, NTP Support, UPnP, Auto-Uplink on Switch Ports, L3 Quality of Service (QoS), LAN-to-WAN and WAN-to-LAN(ToS), Bandwidth Profiling
Content Filtering (HTTP Only)