Ipevo V4K Ultra HD USB Document Camera
Web ID: 23151
V4K Ultra High Definition USB Document Camera features an 8 megapixel camera that offers astonishing high definition resolutions up to 3264 x 2448 for capturing the tiniest details of your materials without pixelation. Be it presenting live, modeling, scanning books, magazines, documents, QR codes, OCR text or archiving photos, V4K will not fail you.
Manufacturer Warranty: 1 Year
Manufacturer PN: V4K
GTIN: 4712098410895
Capture ultra high definition live images with 8 MP camera.
V4K Ultra High Definition USB Document Camera features an 8 megapixel camera that offers astonishing high definition resolutions up to 3264 x 2448 for capturing the tiniest details of your materials without pixelation. Be it presenting live, modeling, scanning books, magazines, documents, QR codes, OCR text or archiving photos, V4K will not fail you.
High frame rate at high resolutions for silky-smooth live streaming.
V4K makes frustrating latency a thing of the past with its ability to deliver both high frame rate and high resolution that allows you to enjoy silky-smooth live streaming with stunning clarity. You can now stream at up to 30fps at full HD, or even up to 15fps at the highest resolution of 3264 x 2448.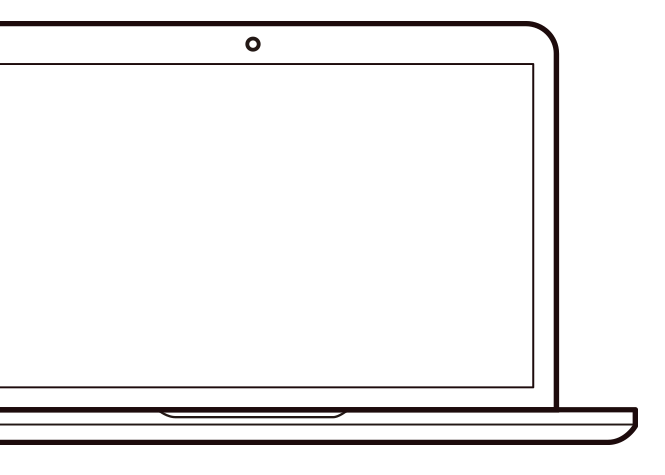 Fast focusing speed. Minimal interruptions.
V4K features fast focusing speed that helps minimize interruptions when you're switching between different materials at high resolutions. It comes in very handy when you need to show and compare different materials for your lessons or presentations.
Exceptional noise reduction and color reproduction with Sony CMOS image sensor. Enhanced performance in dimly lit environments.
V4K's exceptional noise reduction and color reproduction make it a perfect presentation tool for darkened classrooms or conference rooms. You won't be getting distorted colors or pixelated images even in these dimly lit environments.
Newly designed multi-jointed stand.
A simple fix for loose joints.
A lot of research has been put into the design of V4K's stand. Besides making sure the stand has the versatility to capture materials at different heights and angles, we also want to provide a simple fix for tightening loose joints that are caused by heavy daily use. As such, we've added a bolt to each of the connecting joints and you can tighten any loose joints simply by turning the respective bolt clockwise with a coin.
Compatible with a variety of software and applications.
V4K can be used with a variety of software and applications as long as they can recognize the video source coming from V4K, which is a standard UVC camera. You may use it to present student work with our newly developed IPEVO Visualizer software that has an intuitive UI and borderless window display. You can also use it to create flipped classroom videos with video recording software such as Camtasia or OBS. In addition, you can even double it up as a webcam for online meetings, video conferencing or remote teaching when used with video conferencing software such as GoToMeeting, Skype or Google Hangouts.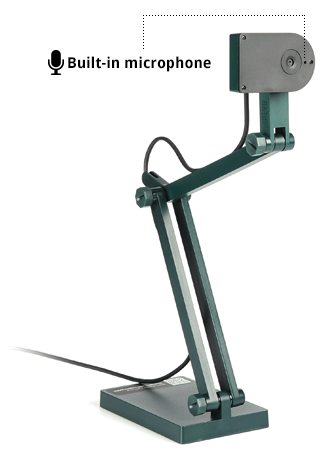 How does V4K compare with other IPEVO Document Cameras
To learn more about the differences between IPEVO Document Cameras, check out this comparison chart.
Features at a Glance
Features an 8 megapixel camera for capturing ultra high definition live images up to 3264 x 2448 pixels
High frame rate for lag-free live streaming – streams at up to 30 fps at full HD, and up to 15 fps at 3264 x 2448 pixels
Fast focusing speed helps minimize interruptions for frequent switching between different materials
Features Sony CMOS image sensor for exceptional noise reduction and color reproduction – great for capturing in dimly lit environments
Newly designed multi-jointed stand offers a simple fix for tightening loose joints caused by heavy daily use
Works with a variety of software and applications allowing you to use it in different ways
Specifications
8.0 Megapixel camera
Ultra high-definition resolutions up to 3264 x 2448
Full autofocus lens
Up to 30 fps live video capture (at full HD)
USB 2.0 Video Class (UVC) interface
Mac, Windows PC & Chromebook compatible
Max shooting area: 13.46" x 10.04" (342 x 255mm)
LxWxH (when folded): 10.91" x 3.07" x 1.89" (277 x 78 x 48mm)
Weight: 1.28lbs (581g)
USB cable length: 4.90ft (150cm)
Color: Green
Model name: CDVU-08IP
System Requirements
For Mac:
Minimum Requirements

Intel® Core™ 2 Duo 2.4GHz CPU or higher
OS X 10.10 or higher
2 GB RAM
200MB of free hard disk space
256MB of dedicated video memory
(For lag-free live streaming up to 1280 x 720)

Recommended Requirements

Intel® Core™ i5 CPU or higher
OS X 10.10 or higher
2 GB RAM
200MB of free hard disk space
256MB of dedicated video memory
(For lag-free live streaming up to 3264 x 2448, and video recording of 1920 x 1080)

For Windows:

Microsoft Windows 7 Service Pack 1 or higher
Intel® Core™ i3 CPU 530 @ 2.93GHz or higher
4 GB RAM
200MB of free hard disk space
256MB of dedicated video memory
Works on
Package Contents
IPEVO V4K Ultra High Definition USB Document Camera