Intel Compute Stick Quad Core Atom Wireless-AC Windows 10 PN BOXSTK1AW32SC
Web ID: 17956
Intel ATOM x5-Z8300 1.44GHz (2M Cache, up to 1.84 GHz) Quad Core CPU, 2GB DDR3, 32GB eMMC Storage, Wireless-AC, Bluetooth v4.0, MicroSD Card Slot, 1 x USB 2.0, 1 x USB 3.0, Windows 10 ONLY WHILE STOCKS LAST!
Manufacturer Warranty: 1 Year
Manufacturer PN: BOXSTK1AW32SC
GTIN: 735858307505
Manufacturer Website
The Intel; Compute Stick. Small, Yet Surprisingly Powerful.
While the Intel; Compute Stick can fit in the palm of your hand, its what we fit inside of it that is truly remarkable. A quad-core Intel; Atom; processor and Windows 10 .
The Windows version includes 2 GB memory, 32 GB of on-board storage and comes with McAfee; Antivirus Plus for comprehensive protection from Trojans, viruses, spyware and more. The Ubuntu version has 1 GB memory and 8 GB of on-board storage. Both devices come with Wi-Fi* and Bluetooth* for connectivity, a USB port to connect peripherals and a micro SD card slot for additional storage.
Use Your Television for More Than TV
Looking to bring computing to new places? The Intel; Compute Stick is exactly what youre looking for. It transforms any HDMI* TV or monitor into a full computer, allowing you to search the web, share your vacation photos, keep up on your email or do any of the tasks that you do on your computer today. All you need is a wireless keyboard and mouse and youre set.


Transform Your Monitors. And Your Business.
Whether you need to develop some digital signage, add intelligence to a conference room projector or deploy a room full of thin clients, the Intel; Compute Stick has the right blend of performance, cost, and size to do the job. Plus you get to choose the operating system that is perfect for your situation: Windows 10 with Bing. Wherever you need to add a basic computer to run your business, the Intel Compute Stick has you covered.
The Intel; Compute Stick: Quality. Performance. Value.
Take it out of the box. Plug it in to your television. You just turned your TV into a powerful computer with ample speed and storage. The Intel Compute Stick takes up so little space and costs so few dollars.
Big Time Performance in a Small Package.
Get all the power, speed and memory you need for work, play, in the home or office.
Its Ready to Go.
Pop it out of the box. Pop it into your TV. Go. Its that easy to transform any HDMI TV or monitor into a computer.
Its Not Like a Computer. It Is a Computer.
Same operating system, same high quality graphics, and same wireless connectivity as a full-sized computer. Totally different dimensions.
No Desk Space? No Problem.
If you have room for a pack of gum, you have room for the powerful, mobile, reliable Intel Compute Stick.
Built to Perform. Designed to Fit.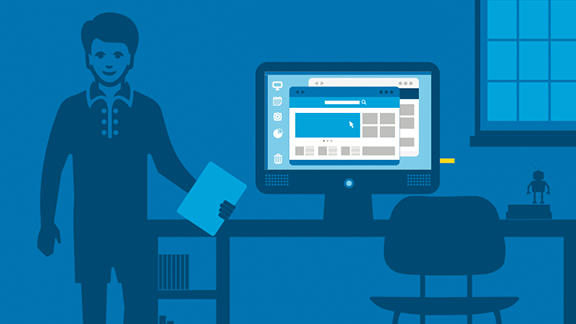 Powerful processor. Eye-popping graphics. Unbelievable sound. Yes, its all inside the Intel; Compute Stick. Best of all, it takes so little power to power all that power.
Quad-core Intel Atom Processor
This innovative processor delivers max performance but uses minimum power making the Intel; Compute Stick both space and energy efficient.
Learn more
Intel HD Graphics
Exceptional clarity makes for an exceptional visual experience. The Intel Compute Stick delivers HD wow, whether youre viewing videos, games, or photos.
Learn more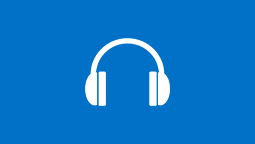 Intel HD Audio
Get a high quality, multichannel sound experience, without an audio card. Its truly an immersive media experience that will have your ears seeing stars.
Learn more
Compute Mightily, But Carry a Little Stick
Its powerful, small, mobile, and green. Its fast, easy-to-use, and loaded with tons of storage. Its graphics are outstanding. Its sound quality is impressive. It has all the quality and performance youve come to expect from Intel. And its ready to get to work, or have some fun, right out of the box.
One Small Stick. Many Cool Uses.

Entertainment
Turn your HDMI* television or monitor into a home entertainment computer.

Productivity
Transform an HDMI display into a computer with a quad-core Intel; Atom; processor-based device.

Thin Client
Create a thin-client platform from any HDMI display with the Intel; Compute Stick.
Digital Signage
Transform a display into a fully functional digital signage solution.