Blue Compass Boom Arm Premium Tube-Style Broadcast Black
Web ID: 22907
Compass is a premium broadcast boom arm with internal springs and built-in cable management, ideal for broadcast applications like game streaming, podcasting, voice-over and more. With smooth, quiet operation and sophisticated on-camera looks, Compass is the perfect microphone boom arm for mics weighing up to 2.4 pounds, including Yeti and Blackout Spark SL.
Manufacturer Warranty: 1 Year
Manufacturer PN: 90024130
GTIN: 836213000236
Manufacturer Website
Studio-Grade Design
Tired of squeaky, flimsy scissor booms? We are too! Compass features a broadcast studio-grade design with enclosed aluminum construction, internal springs, and hidden-channel cable management. All friction hinges are hand-tightening—no need for any tools—and a full 360-degree rotation means you're covered for any application. Effortless and quiet, Compass stays in place after being adjusted, and the robust C-clamp creates a solid connection with your desktop. Pair Compass with Yeti and the Radius III shockmount for a professional broadcast setup.
---
Game Streaming, Podcasting and Broadcasting
Compass is your secret weapon for your Twitch game streams. Being nimble and sleek, Compass lets you put your mic where you want it, when you want it. Whether you adjust the boom to disappear on camera or feature it front and center with the mic, Compass fits perfectly into your game streaming or podcasting setup and will impress your audience.
Product Features
Enclosed aluminum construction with internal springs
Hidden channel cable management
Hand-tightened friction-hinges for smooth, quiet operation
Designed for Yeti and other professional broadcast mics
Compatible with all standard shockmounts
---
SUGGESTED APPLICATIONS
Male Vocals
Female Vocals
Acoustic Guitar
?Electric Guitar
Strings
Piano
Drums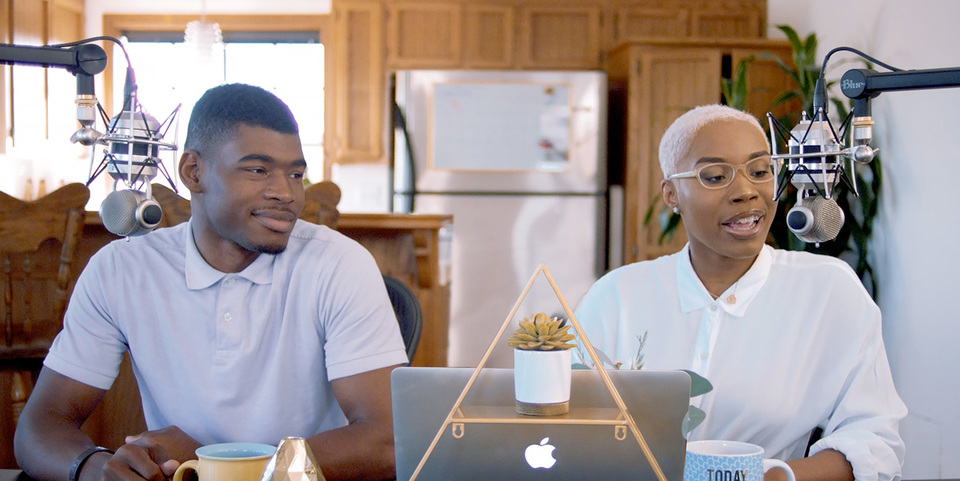 TECHNICAL SPECIFICATIONS
Boom Type: Extruded aluminum
Desktop Mount: C-clamp
Rotation: 360 degrees
Max Horizontal Reach: 32"
Max Weight Hold: 2.4lbs (including mic and shockmount)
Cable Management: Hidden-channel cable management
Threading: standard 5/8" threading, adapter for 3/8" threading