AMD FM2+ A8-7650K Quad Core 3.8GHz BLACK EDITION 90W CPU PN AD765KXBJASBX
Web ID: 16270
AMD FM2+ A8-7650 Quad Core 3.8GHz CPU BLACK EDITION CPU 90W with Radeon R7 Graphics PN AD765KXBJASBX ONLY WHILE STOCKS LAST!
Manufacturer PN: AD765KXBJASBX
Warranty: 3 Year
Manufacturer Website
AMD A-Series Desktop APUs
Innovative processing for gaming and modern workloads
AMAZING performance. GREAT price.
?
Innovation designed for today's modern applications
AMD A-Series APUs deliver great performance and best-in-class online gaming with an easy upgrade path for your desktop.
AMAZING performance, GREAT price
Get more of what you want with an AMD A-Series Desktop APU
?Introducing MSI A88XM Gaming Micro ATX AMD motherboard
?You will be directed to a third party site
Best-in-class online gaming
?Designed to play the most popular online and eSports games right out of the box on max settings with performance to spare
Averages over 60 fps on popular games like League of Legends® and Counter Strike®: Global Offensive1
Supports Microsoft® Xbox One™ game streaming through Windows® 10
AMD TrueAudio technology to hear more real time voices and channels in a game6
?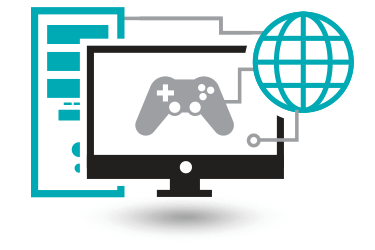 AMAZING performance, GREAT price
?
?Fantastic Windows® 10 and accelerated app performance from leading software makers such as Adobe®, ArcSoft and Corel
Up to 1 TFLOPS of Compute Performance2
The AMD A10-7870KAPU provides Core i5 compute performance at Core i3 pricing3,4, plus up to double the graphics performance of the Intel Core i5 44605
Easy upgrades
?Support for DDR3-2133 and higher with AMD Memory Profiles
Smoother gaming when you connect an AMD FreeSync™ technology-enabled monitor7
Unlocked CPU and GPU Cores8
Supports latest PCIe® Gen 3 Graphics Cards to enable performance gaming at ultra-HD resolutions
?
Meet the AMD A-Series Desktop APU family
?Premium performance at a great value in today's online games for Windows® 10
?Quad core performance and features for the ultimate gaming and entertainment experience

?The rich entertainment experience you expect from AMD
?A fantastic Windows® 10 experience.
?AMD FreeSync™ Technology
?A complete solution to eliminate screen tearing without all the usual lag and latency8 for a more seamless viewing experience.
Designed for online gaming
?Take your online gaming to the next level with stunning visuals and seamless gameplay on AMD A-Series Desktop APUs.
The Direct X® 12 difference
?With the new DirectX® 12 API from Microsoft®, you get blazingly fast performance, higher frames per second, and reduced latency.