850VA CyberPower BRIC-LCD UPS PN BR850ELCD
Web ID: 8113
850VA / 510W UPS, Multi Function LCD Display, 8 Australian AS-3112 GPO Plugs (4 battery Backup & 4 Surge Protection only), USB port for PC Connection, Shutdown Software
Manufacturer Warranty: 2 Year
Manufacturer PN: BR850ELCD
GTIN: 4712364147739
Manufacturer Website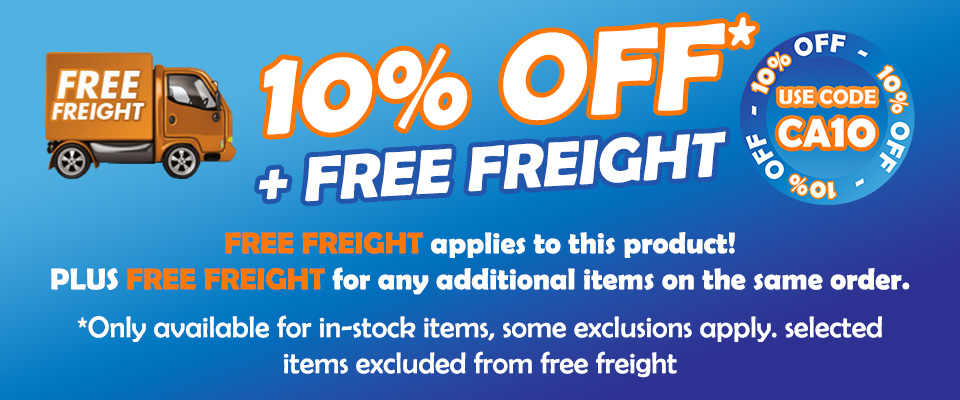 Our BRICs LCD Series UPS Systems mark a continuation in the tradition of excellence, our engineering team has achieved. They sacrifice neither features nor power to achieve their compact size, and mark the right choice for a Home or SOHO application environment. They are designed for customers who value versatility, manageability and performance on a stable platform.
These series have been developed on a Line-Interactive, Energy-Saving modern hardware platform designed to meet virtually all of today's Home/SOHO needs, thereby reducing your dependence on multiple systems. With 4-main battery & surge backed outlets as well as 4-surge backed outlets, enhanced safety features and a highly controlled operation, you can go ahead and connect onto them your most precious electronic devices and your emergency running systems, being ready in case of a power outage!
Unique features within these models make them easy to use and manage, protecting your investment for many years to come! From functionality down to aesthetic details, our BRICs LCD Series give and overall high-tech impression, and we are proud to recommend them to you!
Energy Saving System based on GreenPower UPSTM Technology
Line Interactive Technology & MCU Digital Control
Automatic Voltage Regulation (AVR)
EMI, RFI, Surge & Lightning Spike Protection
Phone, Fax, Modem, DSL, & Network Protection
Elaborate Power Management Software Included
AutoRestart, AutoCharge & Scheduled Shutdown Function
Horizontal or WallMount Usage & Easy Serviceability
USB Port for PC Connection
Cable Collector for Neat Cable Management
LCDbased Multifunction Status Monitor
Compact Design, High Reliability, Great Performance
CAPACITY & RUNTIME
BRICs 650ELCD: 650VA or 390W. BRICs 850ELCD: 850VA or 510W
TYPICAL RUNTIME: BRICs 650ELCD: 24 min. BRICs 850ELCD: 35 min















LCD DISPLAY:
Used to display detailed information on the UPS status, (Line / Battery Mode), and current power conditions
Displays 5 different Information blocks including: Output Voltage Level, Estimated Run-Time based on Actual Load, Load Capacity, Battery Capacity, and Input Voltage Level.

INPUT POWER:
Voltage Range: 160 ~ 265Vac
Frequency Range: 50Hz / 60Hz (+/- 3Hz) Auto-sensing


OUTPUT POWER:
On Battery Output Voltage: Simulated Sinewave at 230Vac (+/- 10%)
On Battery Output Frequency: 50Hz / 60Hz (+/- 1%)
Typical Transfer Time: 4ms
Overload Protection Scheme: On Utility- Circuit Breaker and Internal Current Limiting / On Battery- Internal Current Limiting
Automatic Voltage Regulation (AVR): Boost Only


BATTERY INFORMATION:
Sealed Maintenance-Free Lead-Acid Batteries, Easily Replaceable by User
BRICs 650ELCD: 12V, 7.0AH x 1. BRICs 850ELCD: 12V, 9.0AH x 1
Typical Recharge Time: 8 Hours
STATUS INDICATORS:
Multi-function LCD Display
Power-On LED
Audio Alarms for: Overload, On-Battery, and Low-Battery


RECEPTACLES:
8 Plugs (AS-3112 Australian Type): 4 for Battery Backup & Surge, and 4 only for Surge Protection
RJ11/RJ45 Input/Output for Surge Protection















CONNECTORS:
USB Port for PC Connection
MANAGEMENT & CONTROL:
Manual Self-Test
Auto Charge
Auto Restart
Scheduled Shutdown Function
Power Panel® Personal Edition Elaborate Software for PC Connectivity and Management
Inbuilt Cable Collector / Management















PHYSICAL INFORMATION:
Dimensions: 271 (L) x 160 (W) x 114 (H) mm
Weight: BRICs 650ELCD: 5.5kg. BRICs 850ELCD: 6.4kg
Storage Temperature: -15oC ~ 45oC
Operating Temperature: 0oC ~ 40oC
Operating Humidity: 0%~95% Non-Condensed