4 Bay ICY BOX IB-RD3640SU3 External JBOD System for 3.5" SATA HDD
Web ID: 22393
• Silent operation by thermal controlled fan • Energy saving by supporting sleep modus • Easy assembling by trayless design • HDD capacity unlimited • Supports: Windows XP/Vista/Win7, MAC OS X • Plug&Play and Hot Swap • IB-RD3640SU3: RAID 0, 1, 3, 5, 10, Single, USB 3.0, eSATA ONLY WHILE STOCKS LAST!
Manufacturer Warranty: 1 Year
Manufacturer PN: IB-RD3640SU3
GTIN: 4250078186335
Manufacturer Website
Features
IB-RD3640SU3
External 4 bay RAID System for 3.5" SATA I / II / III hard disks with USB 3.0 and eSATA.
Aluminium enclosure for 4x 3.5" (8.9 cm) SATA HDDs
USB 3.0 up to 5 Gbit/s - Backwards compatible to USB 2.0/1.1
RAID Level: RAID 0, 1, 3, 5, 10, Single
LED indicator for activity, fan, interface, HDD access/activity & failure
Toolless is effortless
...and installed faster. In this enclosure four HDD can be easily mounted into the metal bays and held there. Not even one screw is needed. Thanks to the use of HotSwap and Plug & Play, HDDs can be replaced in a breeze without having to turn off the system or install any driver.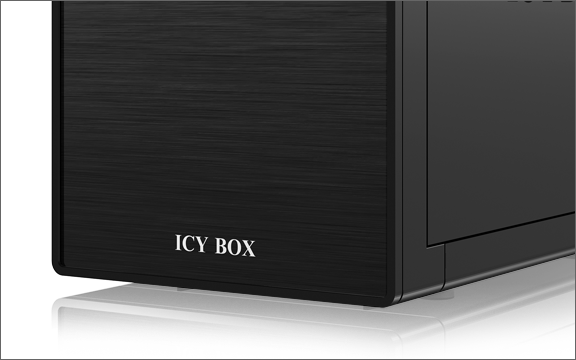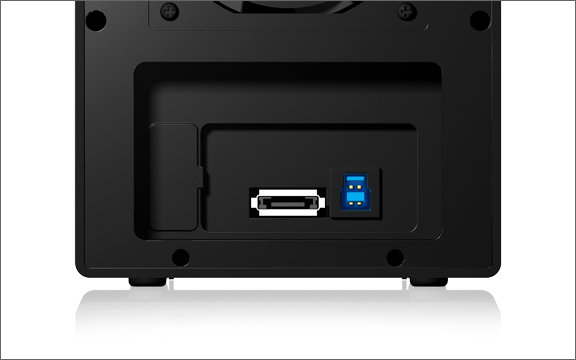 Five modes = Six possibilities
Yeah this is the right math! The controller supports RAID 0, 1, 3, 5 and 10. On top of that, there is always the possibility to switch to Single, so that each HDD will be displayed individually and accessed seperately. Externally, there are two possibilities to connect the enclosure to the computer, the first is via USB 3.0, the second is eSATA, each with its own transferrates.
And yet so simple
Many LEDs indicate regarding connections, if and which interface is used with the HDD as well as activity on the HDD. Additionally, fan information is displayed such as if the automatic fan control is used or which fan speed is set.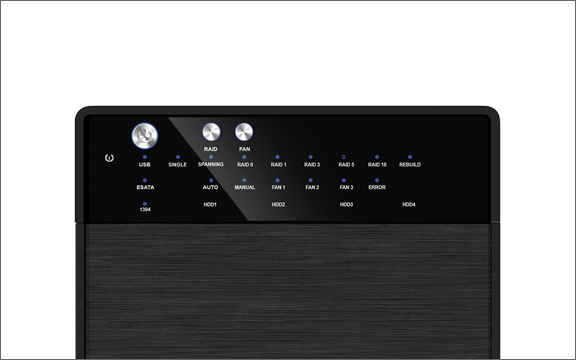 Material:
Aluminium / Plastic
OS:
Windows XP/Vista/Win7, MAC OS X
External data interface:
USB 3.0, eSATA
RAID Level:
RAID 0, 1, 3, 5, 10, Single
Datenueber:
USB 3.0 bis zu 5.0 Gbit/s, eSATA up to 3.0 Gbit/s
Power connector:
External power supply, input: AC 100~240 V, output: 12 V / 5 A /60 W
LED:
Power, fan, interface, HDD in use, HDD in use and access access and error (RAID)