24" BenQ EW2445ZH Full HD LED Monitor with Speakers
Web ID: 19012
1920x1080 Resolution, The BenQ EW2445ZH eye-care monitor boasts a perfect 24-inch display, ultra-slim bezel, built-in all-new Low Blue Light Plus technology to filter out only the hazardous blue light emissions, keeping the eye safe while ensuring a true-to-life display color performance. Combined with the VA panels ultra-high 3000:1 native contrast ratio and true 8-bit color performance, this display delivers ultra-fine images, makes your eyes more comfortable and enjoys visual entertainment as much as you want. ONLY WHILE STOCKS LAST!
Manufacturer Warranty: 3 Year
Manufacturer PN: EW2445ZH
GTIN: 4718755059735
Manufacturer Website
Because Your Eye Health Matters
Offer Advanced Eye Protection with Uncompromised Digital Enjoyment
Enjoy high-quality audio-visual content without compromising the health of your eyes. The BenQ EW2445ZH eye-care monitor is designed to preserve your optical health as its leading Low Blue Light Plus technology and flicker-free technology are combined with an ultra-high 3000:1 native contrast ratio and true 8-bit color performance. Now you can enjoy high-quality images and protection away from hazardous blue light and flickering all at the same time.
TÜV Rheinland Certification
EW2445ZH Eye-care monitor has been certified by TÜV Rheinland for Flicker-free and low blue light, the world's leading provider of technical, safety and certification services, as truly friendly to the human eye.
BenQ, the first brand of Eye-care monitor in the world, as a permanent addition to monitor product line, stressing on commitment to safeguard eye vision and to always act first on offering the most comfortable and enjoyable viewing experience.
Low Blue Light Plus Technology for Advanced Eye Protection While Enjoying Vivid Colorful Images
Studies show that blue light from the sunlight, computer monitors and fluorescent lamps may be very harmful to the eyes causing macular degeneration or sleep disorders. These electronics are emitting dangerous blue light, which is negatively impacting not only your vision but also your overall health. And it's a major concern for eye doctors across the country. Low Blue Light Plus technology filters out the hazardous blue light (420~455nm) emission similar to UV light brings discomforts, wariness and health consequences to the eye as well as keeps beneficial blue light (455~480nm). This does so without compromising yellow screens, low brightness and faded color.
4 User Scenario Modes Offer The Best Viewing Experience
New 4 user scenario modes offered through Low Blue Light Plus are tailor-designed to bring the highest image quality and healthiest viewing experience for a wide array of user behavior. The new standard mode effectively reduces hazard blue light while keeping true colors, and the dark room mode allows you to enjoy perfect image quality in dark situations with the added bonus of saving your eyesight.
Standard mode
Entertainment mode
Office mode
Dark room mode
Flicker-free Backlight for Visual Pleasure
Conventional LCD screens flicks 200 times per second. Your eyes may not see flickers, but can certainly feel them. The Flicker-free technology eliminates flickering at all brightness levels and effectively reducing eye fatigue. Free your eyes from flickers by switching to Flicker-free Monitors and let your eyes do less work.
VA Panel Boasts An Ultra-High 3000:1 Native Contrast Ratio
The display panel is pivotal to the picture quality. The VA panel delivers unsurpassed true black so the image is naturally richer and multidimensional. An ultra-high native contrast ratio of 3000:1brings outstanding definition even from dark shadows to the most detailed images, making viewing vibrant colors and the most discrete details easy on your eyes.




Ultra-Slim Design for Boundless Views and Endless Sensation
Visually stunning inside and out, the BenQ EW2445ZH is designed to enhance your viewing experience like never before. Let your eyes feast on the impeccable view enabled by the edge-to-edge ultra-slim bezel design and superior image performance.




True 8-bit Color Performance Makes Every Image Breathtaking
True 8-bit color range with 16.7 M color level presents saturated vividness with perfect balance in every image.
178 °Super-Wide Viewing Angle Without Any Chromatic Abberation
The VA panel gives you a wider viewing angle, whether you are lounging or sitting, as well as truly authentic colors without chromatic abberation.
Conventional Panel
VA Panel
Super Resolution Upscales Every Viewing Experience
Super Resolution automatically restores static or dynamic problem spots for smooth viewing, even with low-resolution images.
Smart Focus for Distraction-free View
The viewing experience of web-based movies is often disrupted by banner ads. Smart Focus technology effectively minimizes banner texts and ads to give you the best viewing experience and image quality on a full screen.
Conventional Panel
VA Panel
Cinema Mode Heightens Your Movie Enjoyment
Enabled by BenQ's exclusive color engine technology, the Cinema Mode automatically processes and fine-tunes video contents to perfection, so that a truly dynamic cinema experience is what you'll get.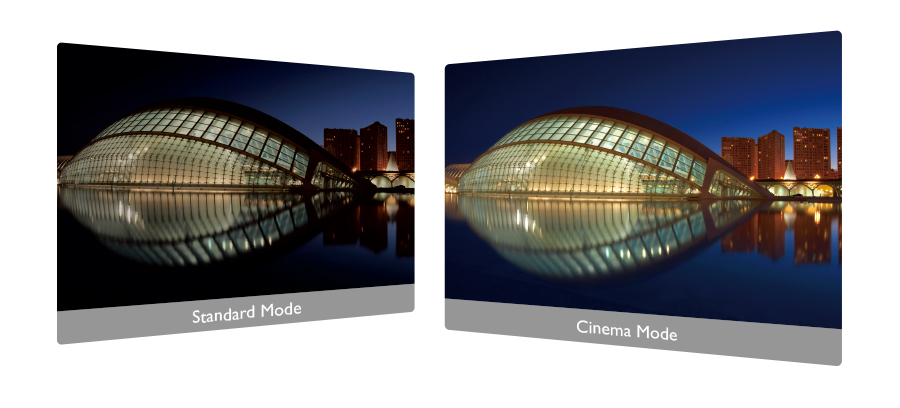 Windows® 10 Compatible for Versatility
The BenQ EW2445ZH eye-care monitor is Windows 10® compatible for headache-free connectivity and operation with the latest offerings on the Windows platform.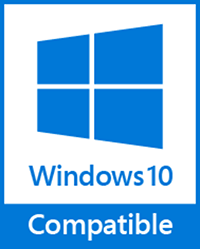 ecoFACTS Label
BenQ is dedicated to developing Earth-friendly green products that exceed minimum legal requirements, proactively designing products that are as green as possible.

BenQ's ecoFACT Label demonstrates our commitment to reducing harmful components in material selection, delivering eco-friendly packaging, and optimizing energy efficiency.
Energy Star Qualified
Not just designed to save your eyes, the BenQ EW2445ZH eye-care monitor is also Energy Star certified. At BenQ, we take pride in not only saving the environment, but also saving you money through greater energy efficiency.
Product Colour‎
Product Colour‎
Black/Golden Chin‎
Panel‎
Back Light Unit‎
LED‎
Aspect Ratio‎
16:9‎
Resolution (max.)‎
1920x1080‎
Display Area(mm)‎
527.04 x 296.46‎
Pas de masque (mm)‎
0.274‎
Brightness (typical)‎
250‎
Contrast ( typ. )‎
3000:1‎
DCR (Dynamic Contrast Ratio) (typ.)‎
20M:1‎
Panel Type‎
AMVA+(E2E)‎
Viewing Angle (L/R;U/D) (CR>=10)‎
178/178‎
Response Time(Tr+Tf) typ.‎
4ms (GTG)‎
Display Colours‎
16.7 Mil.‎
Colour Gamut‎
72% NTSC‎
Colour Bit‎
8bits‎
Audio/Video Inputs/Outputs‎
Hor. Frequency (KHz)‎
30~83‎
Ver. Frequency (Hz)‎
50~76‎
Video Bandwidth (MHZ)‎
205‎
Input/Output Connector‎
2x HDMI 1.4, 1x VGA‎
Speaker‎
2Wx2‎
Power‎
Power Supply (90~264 AC)‎
Adapter‎
Power Consumption (Base on Energy star )‎
22.8W‎
Power Consumption (On mode)‎
40W‎
(Power saving mode)‎
< 0.5W‎
Power Consumption (Off mode)‎
<0.5 W‎
Eco Mode‎
28W‎
Dimensions & Weight‎
Dimensions(HxWxD mm)‎
413.9x539.4x195‎
Net Weight (kg)‎
3.3‎
Gross Weight (kg)‎
4.8‎
Special Features‎
Cinema mode‎
v‎
Super Resolution‎
v‎
Black Level‎
v‎
Smart focus‎
v‎
Flicker-free Technology‎
v‎
Low Blue Light‎
v‎
AMA‎
v‎
Windows® 7 Compatible‎
v‎
Windows® 8 Compatible‎
v‎
Windows® 8.1 Compatible‎
v‎
HDCP‎
v‎
Colour Temperature‎
Reddish / Normal/ Bluish /user mode‎
OSD Language‎
17 languages‎
Tilt (down/up)‎
-5~20‎
Dynamic Power Saving (DPS)‎
v‎
Kensington Lock‎
Yes‎
Windows_10_Compatible‎
v‎
Low Blue Light Plus‎
v‎
Regulations‎
TCO‎
6.0‎
EnergyStar6.0‎
6.0‎
Included Accessories‎
Signal Cable‎
VGA‎
Reliability‎
MTBF(hr, exclude lamp)‎
60,000‎
Lamp Life (hr) min‎
30,000‎
Lamp Life (hr) Typical‎
30,000‎
I/O‎
HDMI‎
1.4 x2‎