Thermaltake TteSports Ventus Z RGB Gaming Mouse PN MO-VEZ-WDLOBK-01
Web ID: 19062
The VENTUS Z features an AVAGO 9500 11000 DPI laser sensor, a new coating with a feel thats somewhere in between the feel of plastic and rubber coating; a balance between rigid surfaces and a soft to touch finish. Tt eSPORTS Aerodynamically Engineered from its flagship Level 10 M series of mice is inherited into this iteration of the VENTUS Z; keeping gamers hands cool even when gaming for long durations! ONLY WHILE STOCKS LAST!
Manufacturer Warranty: 1 Year
Manufacturer PN: MO-VEZ-WDLOBK-01
GTIN: 841163063897
Manufacturer Website
ARM BASED 32 BIT
MICROCONTROLLER
The most powerful microcontroller designed for performance enthusiast powered by an arm 32 bit microcontroller!
POWERFUL 11000 DPI
AVAGO 9500
LASER SENSOR
WITH ON-THE-FLY DPI ADJUSTMENT The VENTUS Z laser gaming mouse now offers up to 11000 DPI. Move with precision with the VENTUS Z, as you can count on it at the crucial moment for that winning click to be accurate.
ENHANCED
20 MILLION CLICKS
OMROM ENGINEERED SWITCHES
OMRON switches provide a crisp clean click with a life cycle of 20 million clicks. The VENTUS Z gaming mouse plans to compete as long as you do.
AERODYNAMIC
ENGINEERED
AIR-THROUGH VENTILATION SYSTEM
VENTUS Z's aerodynamically honeycomb designed mouse with breathability to keep your hand cool, allow you to manage the airflow while using the mouse and increase the flexibility of moving. This concept enhances expressively more ventilation as it will help ease sweaty palms throughout intense gameplay, let your hand cool, increasing your comfort and allow you to bring your performance to a new level. The maximum ventilation is ultimately required for keeping gamers cool. Due to the longer gaming time, aerodynamic gives advantage as it could influence your ability to compete over the long period
POWERFUL
CUSTOMIZATION CONTROL
The VENTUS Z mouse is built for those looking for customization. It built with 10 programmable buttons, 5 profiles that can store up to 50 programmable macro keys! The mouse also added a special Sniper Button on the left side, which can be used to perform a high accuracy mode without affecting the mouse's position.
ERGONOMICAL
SHAPE
Comfort is crucial during the gameplay! Feedback collected from gamers have been included to the VENTUS Z's design and improved the design ergonomically to ensures a top fit for any hand size, letting you play comfortably during extended sessions without any frustration
R G B
ILLUMINATION
16.8 MILLION COLORS
Add extra mood to all intense gaming session by adding RGB LED illumination to both the mouse wheel and the battle dragon logo. Lighting on these two regions can be independently set to on/off. When Changing DPI, the Scroll wheel will flash to denote which DPI level the VENTUS Z is on. In addition, the iconic battle dragon will have a pulse lighting pattern that will let the spirit of the battle dragon shine through more brilliantly than ever!
ADVANCED
MATTE COATING
We applied advanced materials to each zone on VENTUS Z for improved comfort and durability. This new matte coating is a balance between rigid surfaces and a soft to touch finish that let you play comfortably during extended sessions.
STATIC
PULSE
SPECTRUM RUNNING
NEW GAMING SOFTWARE
With our new VENTUS Z, the intensity of each color can vary from 0 to 255, with 0 (zero) indicating the minimum intensity. Gamers can manage the colors (0~255, 0~255, 0~255) with both mouse and software to produce the stunning colors via the communication with the microcontroller. VENTUS Z uses 8-bit for each Red, Green and Blue color (total of 24-bit) with 256 shades of red, 256 shades of green, and 256 shades of blue, equals to 16.8 million colors, giving you the millions of possible colors!
ON-BOARD
MEMORY
VENTUS Z features a 256K built-in memory allows you to save and recall all your favorite settings at any-time from any PC. Save up to 5 individual profiles, DPI adjustments, lighting configurations and macros all directly onto the mouse.
ADJUSTABLE
WEIGHT SYSTEM
Get your mouse feeling the way you want. With a fully adjustable in-built weight system you can customize the VENTUS Z mouse to have the perfect feel in your hand - allowing you to concentrate on your game better than ever before.
| | |
| --- | --- |
| COLOR | BLACK |
| SHAPE | ERGONOMIC SHAPE DESIGNED |
| NO. OF BUTTONS | 10 |
| NO. OF MACRO KEYS | 50 |
| NO. OF GAME PROFILES | 5 |
| USB CABLE LENGTH | 1.8M |
| OMRON SWITCHES | RATED FOR 20 MILLION CLICKS |
| WEIGHT-IN DESIGN | 4.5G*3 WEIGHTS (REMOVABLE) |
| GRAPHICAL UI | TT ESPORTS COMMAND CENTER |
| GOLD-PLATED USB | YES |
| DIMENSION | 111.0 X 88.5 X 38.89 MM |
| LED COLOR OPTIONS | 16.8 MILLION RGB COLORS |
| LIGHTING EFFECT | STATIC , PULSE , SPECTRUM RUNNING |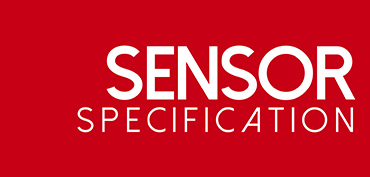 | | |
| --- | --- |
| SENSOR NAME | AVAGO 9500 |
| SENSOR TYPE | LASER |
| DPI | UP TO 11000 DPI VIA OVERDRIVE MODE |
| DEFAULT DPI | 400, 800, 1600, 3200 |
| IPS | 150 |
| ACCELERATION | 50G |
| POLLING RATE | 1000HZ, 500HZ, 250HZ, OR 125HZ (1MS, 2MS, 4MS OR 8MS). |