MSI S1150 ATX Z97-GAMING-3 Motherboard, BONUS Steelseries Mouse Pad!
Web ID: 12624
Intel Socket 1150, Z97 Chipset, 4 x Dual Channel DDR3 sockets (Max 32GB), D-Sub (VGA), DVI, HDMI, DisplayPort, Gigabit LAN, 1 x PCIe 3.0 x16, 1 x PCIe 2.0 x4, 2 x PCIe 2.0 x1, 3 x PCI, Supports AMD CrossFire, 6 x SATA 6Gb/s, RAID 0, 1, 5, 10, 1 x M.2 Socket, 6 x USB 3.0 (4 at back panel, 2 via internal header), 6 x USB 2.0 (2 at back panel, 4 via internal header), 8 Channel Audio with Optical Out, ATX Form Factor, BONUS SteelSeries 63004 QcK Gaming Mouse Pad PN 63004
Manufacturer PN: Z97-GAMING-3
GTIN: 824142023075
Warranty: 3 Year
Manufacturer Website
Reward your ears with true quality
Get ready for ear-drum shattering sound, with MSI Audio Boost 2! With Audio Boost 2 we're delivering the highest audio quality with the use of Creative Sound Blaster Cinema 2 so you can enjoy crystal clear sound and music through 8-channel HD Audio.

Isolated Audio PCB
With traditional onboard audio the signal is distorted by electromagnetic signals from the rest of the PCB. Audio Boost 2 acts like a dedicated soundcard by physically isolating the audio circuitry which is separated by a red LED path. Less interference gives you a more clear audio signal.
Direct Audio Power
Enjoy a heavy caliber audio experience with Direct Audio Power. A dedicated power input to Audio Boost 2 allows for a more powerful and stable power delivery, resulting in a more explosive and pure sound experience.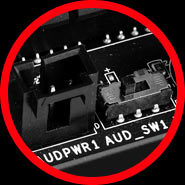 Creative Sound Blaster Cinema 2
Thanks to Creative Sound Blaster Cinema 2, you're getting amazing surround sound with just stereo headphones or speakers.
Creative Sound Blaster Cinema 2 enables you to clearly hear specific sounds in gaming environments. Hear your enemies perfectly, make your ears a decisive tool to finish on top.
EMI Shielding
To shield the audio core from EMI (Electromagnetic Interference) caused by other add-in cards the audio chip is protected by a high-grade EMI cover with backlight illumination.
Dual Headhpone Amplifiers
Prepare for an eargasm. The built-in dual headphone amplifier rewards your high quality headphone with the most amazing studio level sound quality up to 600Ω delivered from your gaming PC.

Tired of having to connect your headset in difficult to reach places? MSI GAMING motherboards are designed to be easy to use, featuring front & rear audio outputs fueled by Audio Boost 2.
High Quality Audio Capacitors
With the use of professional Nichicon Japanese capacitors, specially designed for audio purposes, MSI GAMING motherboards provide the highest possible audio signal filtering. Delivering high fidelity crystal clear sound with exceptional acoustics and realism.
Acoustic series

Lower Tolerance

Lower Dielectric Absorption
Lower ESR

Lower Leakage Current

Higher Stability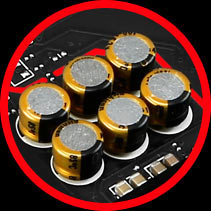 Golden Audio Connectors
With golden audio connectors you get the best possible signal output with less chance of distortion.
Up to 600Ω crystal clear sound with exceptional acoustics

Dedicated amplified output (red) optimized for studio-grade headgear

Superb signal conductivity and will not wear over time
USB Audio Power
When connecting multiple USB devices, most motherboards will be unable to deliver a strong 5V power signal to all USB ports. This is highly noticeable with high-quality external USB DACs where sound quality degrades as the motherboard is unable to deliver a perfect USB signal.
Only MSI USB Audio Power continuously delivers a stable 5V to the USB ports on motherboards, making sure you can continue to enjoy the crystal clear audio standard you expect.
Benefits
Enhances USB Audio Quality

Stable 5V Power & Better Signal Transmission over USB
Killer™ E2200
Game Networking
The Killer™ E2200 Intelligent Networking Platform is built for maximum networking performance for online games and high-quality streaming media. Featuring Advanced Stream Detect™, Killer E2200 automatically detects and accelerates game traffic ahead of other network traffic for smoother, stutter-free in-game performance and the competitive edge. With this exclusive, automatic traffic prioritization, games and real-time chat get priority over low-level system chatter, giving you the lowest latency for game data on the most controllable network hardware available.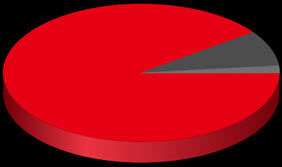 Through the detection and prioritization of gaming traffic you can finally fully utilize your network without fear of being kicked from an on-line game because of high ping. This enables true multi-tasking without manually enabling or disabling applications, updates and installations. Killer networking actually allows you to use your PC 24 hours a day.
Push your SSD to the limit
Enjoy a blazing fast system boot up and insanely fast loading of applications and games with MSI GAMING motherboards. We offer the next generation of high speed storage support through M.2 and SATA Express. M.2 and SATA Express transfer data through a PCI Express 2.0 x2 interface up to 10 Gb/s, making it 67% faster than SATA 3.0 solutions.
Faster storage solutions with M.2
M.2 is the successor to mSATA, offering a 67% performance increase up to 10 Gb/s. M.2 is packed in a small form factor and is compatible with 3 different sizes to fit most storage solutions. All latest generation Intel® based MSI GAMING motherboards feature M.2 storage.
Flexible fast storage with SATA Express
SATA Express introduces a new solution in high speed storage through PCI Express, providing more bandwidth for the latest generation SSDs. We offer flexible solutions with an M.2 to SATA Express converter for more convenience.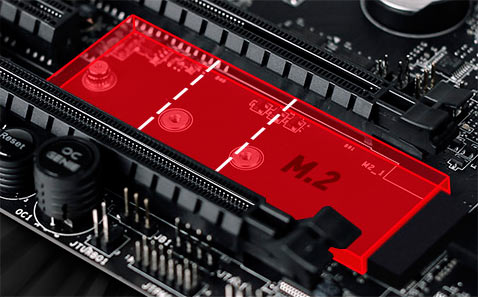 Want to show off your skills
or just make a fun GAMING video for your friends?
XSplit Gamecaster lets you easily record your gaming moments and broadcast your live gameplay sessions to Twitch, YouTube, UStream and more.

It's simple, easy to use and ideal for sharing your gameplay with friends, family or the world - Or for capturing those perfect gaming moments, just for the heck of it.

So what are you waiting for? Join the revolution and start streaming and recording with XSplit Gamecaster today.
Streaming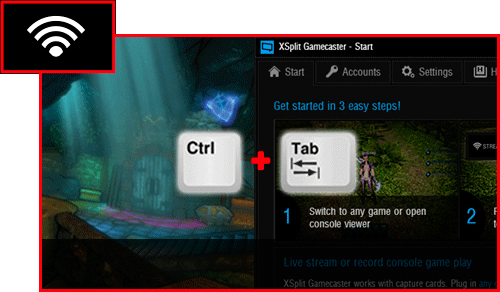 Use XSplit Gamecaster to stream all of your gaming activities
Webcam & chroma key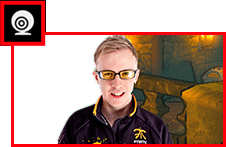 Add a webcam and show your game face
Share your broadcast
Share your broadcast and conquer the world
Realtime notes
Draw attention whilst casting with in-game annotations
Record & upload
Organize and upload your greatest gaming moments
SteamOS support
out of the box
MSI is committed to PC Gaming and that is why MSI GAMING motherboards support SteamOS by default. Because of this, MSI works close with numerous tier #1 system integrators that released their popular SteamBOX PC's.
Military Class 4 components
Military Class 4 is the next step in high quality components. The Super Ferrite Choke and Dark CAP will make sure that your PC runs more stable under extreme gaming conditions.
Super Ferrite Choke
Super Ferrite Choke uses a Ferrite core that is Super-Permeable. This allows the Super Ferrite Choke to run at a 35 degree Celsius lower temperature, have a 30% higher current capacity, a 20% improvement in power efficiency and better overclocking power stability.

Dark CAP
With their aluminum core design, Dark CAP`s has been a staple in high-end design mainboard designs and provides lower Equivalent Series Resistance (ESR) as well as its over-10-year lifespan.
Circuit Protection
Carefully selected materials, multiple PCB layers and shielding result in the best circuit protection for our GAMING motherboards.
ECO Power
With MSI ECO Center you can physically cut the power to unused chips to save up to 29% power usage.
Humidity Protection
10% Reduction in moisture absorption helps prevent "Conductive Anodic Filament". Untreated PCB's can have 10x higher failure rate.

High Temperature Protection
All key components used in MSI motherboards have all passed military testing ensuring stable operation in the harshest environments.

ESD Protection
Each and every I/O port is protected against the hazards of Electro Static Discharge.
EMI Protection
All MSI motherboards comply with stringent American FCC regulations and reduce the impact of Electromagnetic Interference.
Focus on quality
We put extra effort in increasing customer satisfaction. Our RMA rate has drastically decreased in the last few years.
To achieve the highest quality the MSI GAMING motherboards are developed by our most senior engineers on the most advanced production lines.

We are continuously improving our customer services, so in case you might run into a problem you can be assured we offer a fast response to your questions and hand you in depth information on the subject.
Gaming Device Port
MSI Gaming Device Port is optimized to deliver the best connectivity for high end gaming mice to fully utilize it's speed. This results in a much faster and smoother mouse response in games.
Gaming benefits
More responsive

Smoother gameplay

Faster reactions
Technical benefits
3x more gold than regular connectors

10x longer lifetime when plugging/un-plugging

Prevents oxidation
OC Genie 4
OC Genie is the world's first built-in hardware overclocking technology on motherboards. With this one-second overclocking option we're giving you even more performance. Just hit the button and your PC gets another adrenalin shot. Delivering up to 20% of free extra performance for the CPU, memory and iGPU.
BOOST YOUR FRAME RATE
Outperform your competition with the MSI GAMING APP which allows simultaneous control of both your Motherboard and Graphics Card's overclocking.
Simply select your preferred mode with the click of a button:
This allows you to tune the system to your pleasure without any technical knowledge of overclocking.
Click BIOS 4
The MSI Click BIOS 4 is the latest UEFI BIOS with optimizations for Windows 8. Not only that it also reacts faster, runs smoother and has better mouse support. And this all comes with many cool features. Click on the button on the right to visit our dedicated BIOS page and learn more.
Optimized for multiple graphics cards
Get up to 2 PCI-Express x16 slots, with optimal placement for better fitting and airflow. That way, you can enjoy the best graphics at the highest framerate jumping off from your screen when running the AMD CrossFire™ gaming setup.
Software
Live Update 6
MSI Live Update is renewed! Our popular software automatically downloads and installs the latest drivers, BIOS and software. Rest assured while your system is always configured using the latest software so you get the maximum performance and stability.
Command Center
MSI's Command Center software is a very powerful tool to push your motherboard to the max. With a very intuitive touch ready interface, Command Center allows users to tune settings to increase system stability, maximize overclocking performance and adjust cooling features.
Unlimited RAMDisk
MSI Command Center integrates an unlimited RAMdisk. With a RAMdisk you can create a virtual drive from your system memory enabling speeds 20x faster than a modern SSD.
Speed up system performance

Load complete game images

Speed up games, apps and browser
Super charger
With MSI Super Charger you can simply deliver more power than regular USB chargers to your smartphone, tablet, USB game controller or portable console.
This allows you to quickly charge these devices for use when you're not gaming on your PC, eliminating the need for wall power sockets.
Smart Fan Control
Smart Fan Control gives you complete control of all your fans on the motherboard, convenient for gamers and overclockers;
Users can real-time monitor the status of the fans

Set profiles

Record fan speed, voltage and temperate status into a log file.
Dragon Heatsink
With an awesome product comes an inspiring heatsink! Styled after the iconic MSI GAMING Dragon. The heatsink is oversized to provide the best thermal transfer and heat dissipation to enable your PC to just game 24 hours per day.
Connectivity
Be sure to take full advantage of all the GAMING weapons by connecting your devices to the optimized ports.
Audio Boost 2
30µg Gold plated Audio Connectors

Amplified Audio
USB Audio Power
Optimized stable 5V USB ports

Best sound quality for external DACs
Gaming Device Port
Optimized for high-rate gaming keyboards and mice

Triple gold plating for extended lifetime
Triple gold plated PS/2 and USB ports
10x longer lifetime when plugging/un-plugging

Prevents oxydation
CPU

• Supports 4th and 5th Generation Intel® Core™ Processors, and Intel® Pentium® and Celeron® Processors for Socket LGA1150
Please refer to CPU Support for compatible CPU; the above description is for reference only.

Chipset

• Intel® Z97 Express Chipset

Main Memory

• Support four DDR3 1066/1333/1600/1866*/2000*/2133*/2200*/2400*/2600*/2666*/2800*/3000*/3100*/3200*/3100*/3200*/3300*(*OC) MHz DRAM, 32GB Max
- Dual channel memory architecture
- Supports Intel® Extreme Memory Profile (XMP)
- Supports non-ECC, un-buffered memory

Slots

• 1 x PCIe 3.0 x16 slot (PCI_E2, supports x16 speed)
• 1 x PCIe 2.0 x16 slot (PCI_E4, supports x4 speed)*
• 2 x PCIe 2.0 x1 slots
• 3 x PCI slots
* The PCIe x1 slots (PCI_E1, PCI_E3) will be unavailable when installing an expansion card in the PCI_E4 slot.
On-Board SATA
• Intel Z97 Express Chipset
- 6 x SATA 6Gb/s ports (SATA1~6)
- 1 x M.2 port*
- M.2 port supports M.2 SATA 6Gb/s module
- M.2 port supports M.2 PCIe module up to 10Gb/s speed**
- M.2 port supports 4.2cm/ 6cm/ 8cm length module
- Supports RAID 0, RAID1, RAID 5 and RAID 10***
- Supports Intel® Smart Response Technology, Intel® Rapid Start Technology and Intel® Smart Connect Technology****
* The SATA5 and SATA6 ports will be unavailable when installing a module in the M.2 port.
** M.2 PCIe interface only supports UEFI option ROM, NOT support legacy option ROM.
*** M.2 PCIe interface does not support RAID 0, RAID1, RAID 5 and RAID 10.
**** Supports Intel Core processors on Windows 7 and Windows 8/ 8.1
USB

• Intel Z97 Express Chipset
- 6 x USB 3.0 ports (4 ports on the back panel, 2 ports available through the internal USB connectors)
- 6 x USB 2.0 ports (2 ports on the back panel, 4 ports available through the internal USB connectors)

Audio

• Realtek® ALC1150 Codec
- 7.1-Channel High Definition Audio
- Supports S/PDIF output
LAN

• 1x Killer E2205 Gigabit LAN controller*
* The Killer Network Manager is only available for Windows 7 and Windows 8/8.1 currently. The supported drivers for other operating systems would be available on the website if provided by vendor.

Multi-GPU

• Supports 2-Way AMD CrossFire™ Technology*
* Supports Windows 7 and Windows 8/8.1.

Internal I/O Connectors

-1 x 24-pin ATX main power connector
-1 x 8-pin ATX 12V power connector
-6 x SATA 6Gb/s connectors
-2 x USB 2.0 connectors (supports additional 4 USB 2.0 ports)
-1 x USB 3.0 connector (supports additional 2 USB 3.0 ports)
-2 x 4-pin CPU fan connectors
-3 x 4-pin system fan connectors
-1 x Clear CMOS jumper
-1 x Front panel audio connector
-2 x System panel connectors
-1 x TPM module connector
-1 x Serial port connector
-1 x Parallel port connector
-1 x Chassis Intrusion connector
-1 x Direct audio power connector
-1 x Audio power switch
Back Panel I/O Ports

- 1 x PS/2 keyboard/ mouse combo port
- 1 x LAN (RJ45) port
- 2 x USB 2.0 ports
- 4 x USB 3.0 ports
- 1 x VGA port, supporting a maximum resolution of 1920x1200@60Hz
- 1 x DVI-D port, supporting a maximum resolution of 1920x1200@60Hz
- 1 x HDMI port, supporting a maximum resolution of 4096x2304@24Hz, 2560x1600@60Hz, 3840x2160@60Hz,1920x1200@60Hz
- 1 x DisplayPort, supporting a maximum resolution of 4096x2304@24Hz, 2560x1600@60Hz, 3840x2160@60Hz,1920x1200@60Hz
- 6 x OFC audio jacks
- 1 x Optical S/PDIF OUT connector


This plarform supports dual-display function
VGA + DVI-D /

VGA + HDMI /

DVI-D + HDMI /

DVI-D + DisplayPort /

HDMI + DisplayPort

VGA + DVI-D + HDMI /

DVI-D + HDMI + DisplayPort

Extend mode
(Extend the desktop to the second
and third monitor)

?

?

Clone mode
(Monitors have the same screen)

?

?
BIOS

• The motherboard BIOS provides "Plug & Play" BIOS which detects the peripheral devices and expansion cards of the board automatically.
• The motherboard provides a Desktop Management Interface(DMI) function which records your motherboard specifications.

Dimension

• 12 in. x 9.6 in. (30.5 cm x 24.4 cm) ATX Form Factor

Mounting
• 9 mounting holes.