MSI E-ATX MPG SEKIRA 500P Tempered Glass Black Case (No PSU)
Web ID: 27591
The MPG SEKIRA 500P is the most innovative, sophisticated and customizable gaming chassis inspired by the Axe of Perun, the most powerful & highest God in Pantheon. Its sharp, chiseled edges and the tilted slash across the facade reflect the power of the Axe of Perun while terminating the wickedness & evil for justice.
Manufacturer Warranty: 1 year
Manufacturer PN: SEKIRA 500P
GTIN: 824142185988
Manufacturer Website
The MPG SEKIRA 500P is the most innovative, sophisticated and customizable gaming chassis inspired by the Axe of Perun, the most powerful & highest God in Pantheon. Its sharp, chiseled edges and the tilted slash across the facade reflect the power of the Axe of Perun while terminating the wickedness & evil for justice.
Three fans aligned vertically on the front to draw in air evenly across the entire face of the enclosure. That will contribute to positive air pressure within the case, the rising warm air will always be exhausted with the rear and top airflow from the MPG SEKIRA 500P.
Tool-Less Tempered Glass: Two hinged swing-doors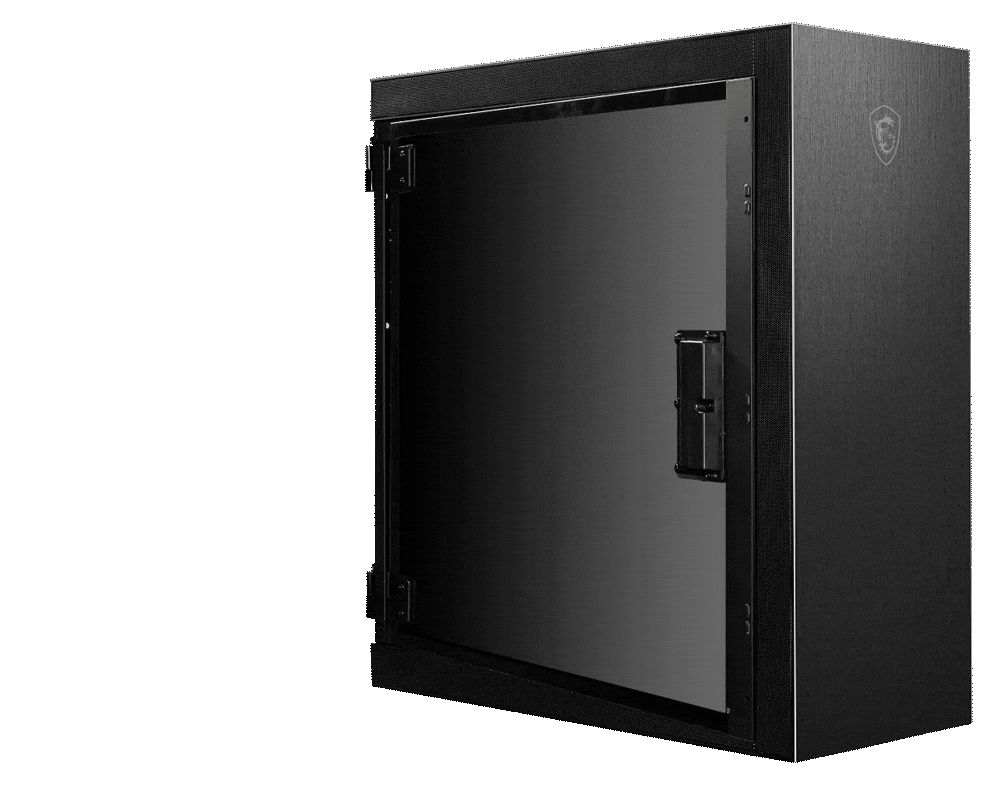 Two hinged swing-doors with premium-quality 4mm thick tempered glass design guarantees window durability and viewing capability
Vertical Graphics support
* A riser cable is required to install the graphics card vertically, and it is sold separately.
2 x USB 3.2 Gen 1 Type-A / 1 x USB 3.2 Gen 2 Type-C / 2 x USB 2.0 / 1 x HD Audio / 1 x Mic
6 x 3.5" (compatible with 2.5") + 3 x 2.5"
Front: Up to 3 x 120mm / 3 x 140mm / 2 x 200mm
Top: Up to 3 x 120mm / 2 x 140mm / 2 x 200mm
Rear: Up to 1 x 120mm / 1 x 140mm
Front: 3 x 120mm System Fan included
Rear: 1 x 120mm System Fan included
E-ATX / ATX / mATX / Mini-ITX
530(D) x 232(W) x 545.5(H) mm
20.87(D) x 9.13(W) x 21.48(H) inch