Gigabyte Aero15 X9-FHD70 15.6" Core i7 Notebook Win 10 Home, BONUS COD Modern Warfare Bundle!*
Web ID: 25208
LG 15.6 FHD 1920x1080 144Hz 5ms IPS anti-glare Intel Core i7-8750H NVIDIA GeForce RTX 2070 GDDR6 8GB Samsung DDR4 2666 16GB Intel 760p SSD 1TB PCIe M.2 Windows 10 Home RGB Fusion Per-Key RGB backlit keyboard 2 years global warranty, BONUS Available (Conditions Apply) Check Product Webpage for Details ONLY WHILE STOCKS LAST! CASH PRICE
Manufacturer Warranty: 2 Year Global
Manufacturer PN: AERO 15-X9-FHD70
GTIN: 4719331960162
Manufacturer Website
*via Redemption, please click the below banner for more information.
The World's Only "All Intel Inside"
World's First Microsoft Azure AI Notebook
5mm Ultra-thin Bezel + X-Rite™ Pantone® Certified Display
LG IPS 144Hz Panel (Optional)
AUO 4K Adobe RGB 100% Panel (Optional)
Samsung DRAM Module
Nahimic 3 3D Audio for Gamers
NVIDIA® GeForce RTX™ 20 Series
Killer DoubleShot™ Pro, Powered by Intel®
GIGABYTE leads the industry by collaborating with Intel® - the world renowned tech giant. This time round, the AERO uses a combination of high-performance parts by Intel®, called the All Intel® Inside technology. Expect a brand new multitasking-expert 6 core Intel® CPU, lightning fast Thunderbolt™ 3 connectivity, durable and ultra-fast 760p SSD and Intel® based killer Wi-Fi for smarter broadband connectivity. All these high-performance parts work together seamlessly, so that you can concentrate on more important tasks at hand.
When the world is hyped about AI, you as an individual should ask and think what AI can really do for you. GIGABYTE went a step further by adapting the perspective and experiences of our users, which lead us to cooperate with Microsoft Azure to bring you the world's first "Edge AI" and "Cloud AI" laptop - the AERO 15. Users will experience the perfect CPU, GPU, fan, keyboard and sound setting options tuned by the AI even without having to connect to the internet. The AERO 15 achieves the highest efficiency for a cool and quite laptop environment.
VISUAL
PERFORMANCE
SOUND
DESIGN
INPUT
CONNECTIVITY
World's First 5mm Thin Bezel Display With X-Rite™ Pantone® Certification
Every 5mm thin bezel panel fitted on the AERO gets calibrated and certified with world renowned X-Rite™ Pantone® calibration technology before it leaves the factory, giving you perfect color accuracy and wider color spectrum the second you turn on the AERO1.
LG 144Hz Panel
Certified Display
Perfect Color Accuracy2

Ray Tracing
Ray tracing is the holy grail of gaming graphics, simulating the physical behavior of light to bring real-time, cinematic-quality rendering to even the most visually intense games like never before. Experience ray tracing first-hand with the interactive demos and videos below.
DLSS
Deep Learning Super Sampling (DLSS) is new RTX technology that uses the power of deep learning and AI to train the GPU to render crisp images, while running up to 2x faster than previous generation GPUs using conventional anti-aliasing techniques.
Intel® Core™ i9 | Experience the Extreme
Non-stop creativity is achieved through the use of a smooth and powerful processor. For the first time, the AERO has upgraded to a brand new 6 core high-performance Intel® Core™ i9-8950HK CPU. Express your creativity in the smoothest way possible.
Take a deeper look at ALL Intel Inside technology
The Intel® Core™ i9-8950HK CPU with ultra-fast processing speed that will amaze every on-the-go users.
The first laptop series with a 6 core CPU
Performance increase of 50%5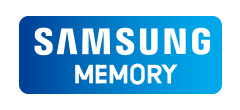 Samsung DDR4 Memory
Quality Module Comes Standard
GIGABYTE has chosen to equip the AERO with high-grade, high-performance Samsung DDR4 memory that decreases battery consumption, provide high speed transfer and overall memory quality. Furthermore, the AERO exceeds the limitation by supporting up to 2 DDR4 memory slots.
Up to 1.25X Faster
Samsung DDR4 2666 : 21.3 GB/s
DDR4 2133 : 17 GB/s
Intel® 760p SSD
World Class Quality and Speed
Speed, speed and speed. The intel 760p SSD is what takes transfer speed to the next level, with up to 3200MB/s read speed that lets you work without any long waiting times. Furthermore, the AERO is designed to take two of these speedy SSD's to increase the total storage space to meet your needs.
Up to 6X Faster
Intel 760P : 3200 MB/s
SATA SSD : 500 MB/s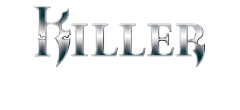 Killer DoubleShot™ Pro
The Most Powerful Bandwidth Controller
The Killer Wireless-AC 1550 with Killer™ DoubleShot™ Pro technology can be automated to provide and priorities adequate bandwidth to needed applications. Experience effective online multitasking with without the need to worry about bandwidth.
2X Throughput
Max Theoretical Throughput
Competing WiFi Products
NAHIMIC 3 Surround Sound Tech
The Shattering Experience
NAHIMIC 3 is the next gen 7.1 virtual surround sound innovation that provides outstanding sound experience and performance. From gaming to conference calls, the NAHIMIC 3 brings true 3D surround effect that can be tuned easily with the provided software to suit any environment for the perfect sound experience.
Surround Sound
Feel the immersion, feel the sound as if you were in the heart of the action.

Device Compatibility
Jack, USB, Bluetooth, HDMI, S/PDIF. Nahimic is compatible with all of your audio tools.
Sound Tracker
The Sound Tracker is a visual indicator that points out the directions from which predominant sounds are coming.
THUNDERBOLT 3
The Intel® Thunderbolt™ 3 achieves a transfer speed of up to 40Gbps, in addition to reversible USB-C transfer port interface. Transfer your creative works without obstacles.
UHS-II CARD READER
The AERO comes with a UHS-II SD card reader that offers a transfer rate of up to 300MB/s, which is 12 times faster than a traditional SD card reader. Don't waste time on staring at the screen waiting for files to be transferred ever again.
HDMI 2.0
The AERO is equipped with HDMI 2.0 port that supports image output of up to 4K@60Hz. In addition with Thunderbolt™ 3, you can create a unique multi-display system with the AERO laptop.
---
Calibration environment: Display brightness: 100%, System operation: Windows 10 Home Premium Calibration device: Provided By X-Rite™ Pantone®, Designed especially for GIGABYTE.
Delta E is a single number that represents the distance between two colors. The lower the Delta E number, the closer the display matches the input color to the display's reproduced color. Average tested result: 4K panel and Full HD panel Delta-E <>
The panel may differ by country and region. Please contact your local dealers or retailers for the latest product information.
The panel may differ by country and region. Please contact your local dealers or retailers for the latest product information.
Claim based on comparison between Intel® Core™ i7-8750H vs Intel® Core™ i7-7700HQ on Cinebench R15 CPU.
Battery consumption may differ by different usage environment.
© 2018 Epic Games, Inc. Unreal, Unreal Engine and the Unreal Engine logo are trademarks or registered trademarks of Epic Games, Inc. in the United States and elsewhere. All rights reserved. © & ™ Lucasfilm Ltd. All Rights Reserved.
* Product specifications and product appearance may differ from country to country. We recommend that you check with your local dealers for the specifications and appearance of the products available in your country. Colors of products may not be perfectly accurate due to variations caused by photographic variables and monitor settings so it may vary from images shown on this site. Although we endeavor to present the most accurate and comprehensive information at the time of publication, we reserve the right to make changes without prior notice.