Creative BT-W2 Bluetooth Audio Transceiver PN 70SA011000000
Web ID: 25431
With Creative BT-W2, you can enable Bluetooth on your existing devices! Creative Bluetooth Audio BT-W2 USB Transceiver is a high-performance, low latency stereo USB audio transceiver with a plug-and-play functionality for PC/Mac, PS4, and Nintendo Switch. Get your audio transmitted over Bluetooth instantaneously without wires and straight into your Bluetooth-enabled device.
Manufacturer Warranty: 1 Year
Manufacturer PN: 70SA011000000
GTIN: 054651188143
Manufacturer Website
With Creative BT-W2, you can enable Bluetooth on your existing devices! Creative Bluetooth Audio BT-W2 USB Transceiver is a high-performance, low latency stereo USB audio transceiver with a plug-and-play functionality for PC/Mac, PS4, and Nintendo Switch. Get your audio transmitted over Bluetooth instantaneously without wires and straight into your Bluetooth-enabled device.
This perfect blend of performance and simplicity is both an enabler and an enhancer. For devices without Bluetooth capabilities, add connectivity with Creative BT-W2. For your devices that are already Bluetooth-enabled, you can expect higher quality audio transmission.
Audio
Real-time Audio Sync with aptX® Low Latency
With traditional Bluetooth dongles, you sometimes experience instances where the original audio is not in sync with your headset. Creative BT-W2 adopts the aptX Low Latency codec to eliminate that annoying lag you can get and ensures smooth transmission.
Keep the original audio source in sync with your Bluetooth device using BT-W2.
aptX Low Latency technology is cleverly designed to overcome bandwidth constraints and latency issues so you can stream audio without any interruption or noticeable delay1. aptX also enables higher level of audio detail so you can listen to great sound quality all the time.
True Bluetooth® Voice-back Channel for Voice Communication
Unlike other Bluetooth transmitters, Creative BT-W2 features a Bluetooth voice-back channel that transmits voice back to the transceiver over Bluetooth when used with compatible headsets2. Enjoy effortless, clear communication as you dodge gunfire and call for reinforcement.
2 Paired device needs to support Bluetooth FastStream codec to utilize Vocal Back channel.
Plug and Play Functionality
Simply plug Creative BT-W2 into your PC or Mac and instantly play audio over Bluetooth and straight through your Bluetooth-enabled device. No extra steps, no additional software installation, and no charging required. The BT-W2 draws negligible power from your device so you can focus on the important things.
Emerge Victorious!
Compatible with the PlayStation 4 Console and Nintendo Switch, enjoy great wireless audio with communication with your gaming headset's built-in mic3. Less hassle, more time to strategize for winning.
3 Third-party headsets have to support both aptX-LL and FastStream codecs to utilize Vocal Back channel.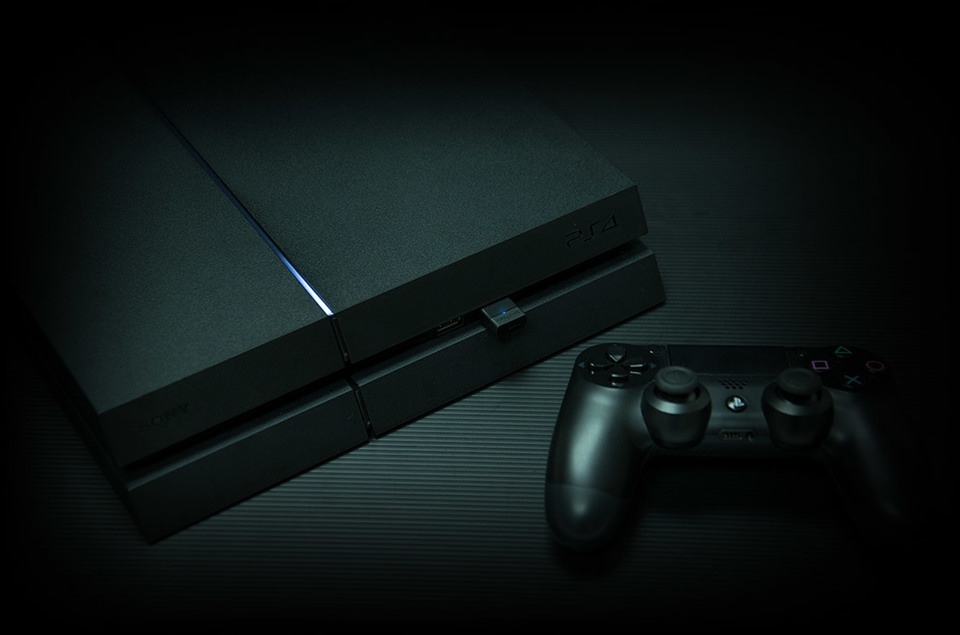 Plug in BT-W2 into the USB port of the console and connect normally via Bluetooth!