BenQ TH670 3000 ANSI FHD Office/ 3D Home Theatre Projector - SHOP SOILED OPEN UNIT
Web ID: 18705
BenQ TH670 is just the all-in-one projector you need to enjoy home entertainment. Featuring Full HD 1080P resolution with 3000 ANSI lumens and 10000:1 high contrast ratio, TH670 also offers multi display for ultra-smooth connection to keep your enjoy high image quality without worry ONLY WHILE STOCKS LAST!
Manufacturer PN: TH670
GTIN: 840046033392
Warranty: 1 Year
Manufacturer Website
Brilliant Image Performance
Full HD 1080P
Showcase Full-HD content in sharp, 1080P definition and enjoy Blu-ray, video games and HD broadcasting in beautiful, high-contrast quality without downscaling or compression.


Non-Full HD Picture Full HD 1080P Picture
Low Image Resolution Delicate Image Resolution
(Simulated photos)
High Brightness
A 3000 lumens high brightness projector ensures you watching image in a relatively bright setting or even with a light-on environment. It is ideal for home entertainment because you can watch sport games and movies with your family by seeing their enjoyment on their faces.


Easy and Simple Operation
Built-in 10W Speaker Power
The TH670 comes with enhanced audio support while you are watching movies. It delivers crisp-clear audio performance with built-in 10W speaker power. Now, you can watch movies with connecting external speaker beside it.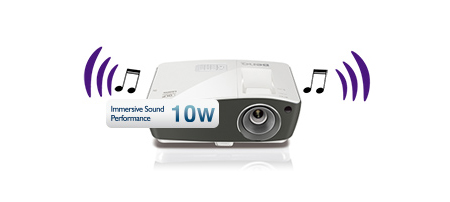 1.5A USB Type-A Power Supply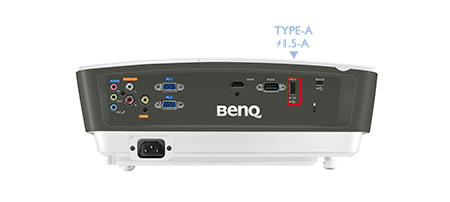 Users can charge their mobile devices through 1.5A USB Type-A power supply through USB Type-A. You don't need to worry about your mobile device running out of battery during streaming sport games or during meeting .
Auto Keystone
When the projector is placed off center, the automatic keystone correction feature gives you a wider projector installation flexibility by correcting the trapezoid effect using vertical adjustment automatically.

Intuitive User Interface Design Made Smarter
TH670 is made utterly simple to operate with a whole new self-explanatory user interface design that's easy for anyone to figure out.

TH670 is made utterly simple to operate with a whole new self-explanatory user interface design that's easy for anyone to figure out.
For setting up the TH670 for the very first time, simply follow the step-by-step visual instructions provided on the friendly user interface of the setup wizard. You'll be done with the setup process before you know it.

Various 3D Format Supported
TH670 is standard-equipped with DLP Link™-supported 3D projection to offer you the same amazing 3D effects seen in 3D movies. The 3D formats supported by the TH670 are 3D field-sequential, 3D frame packing, 3D top-and-bottom and 3D side-by-side. Furthermore, this incredible projector can be connected to a Blu-ray DVD player for even more stunning visual quality.
Closed Captioning
Display subtitles in video content without the need for an external closed-captioning device with the TH670.
Power Saving, Eco Friendly
World-Leading SmartEco Technology for a Greener Environment
As the first DLP brand to incorporate Philips' ImageCare technology into its projector lamp system, BenQ has taken a further leap, developing its own SmartEco Technology to perfect what DLP can do for energy saving in the 21st century classroom. Built with this brand new invention, the TH670 brings together uncompromised brightness, exquisite picture quality and optimized lamp life through innovative features.
Smart Eco Mode
Projector lamp replacement costs make up the biggest part of the total cost of projector ownership. The Smart Eco Mode is designed to adjust the lamp power dynamically by content brightness level to extend projector lamp life significantly to 10,000 hours. The lamp replacement frequency is also reduced by up to 50% to lower the replacement costs.
The SmartEco Mode, which cleverly adjusts the lamp power to maximize power saving by delivering the best contrast and brightness performance using only as much light as needed.
Normol Mode
260W Projector Power
Comsumption by Average
SmartEco Mode
Enhanced Details in Darkened Scenes
210W Projector Power Comsumtion by Average
Source:2010 Philips white paper

No Source Detected Mode
The automatic switch to Eco Blank Mode after the projector is turned on for over three minutes without a display source, eliminating unnecessary energy waste and prolonging the life of the projector lamp.
Projection System?
DLP?
Native Resolution?
1080P (1920x1080)?
Brightness*?
3000AL?
Contrast Ratio?
10000:1?
Display Colour?
1.07 Billion Colors?
Lens?
F/#=2.55~2.76
f=22.3~26.76?
Throw Ratio?
1.5~1.8(62"±3% @ 2m)?
Image Size (Diagonal)?
60"~120" / 300"?
Zoom Ratio?
1.2:1?
Lamp Type?
210W?
Lamp Mode (Normal / Economic / SmartEco / LampSave / LumenCare)?
4000/6000/10000 hours?
Projection Offset?
116% ±2.5%?
Resolution Support?
VGA(640 x 480) to WUXGA_RB(1920 x 1200) * RB= Reduced blanking?
Horizontal Frequency?
15K~102KHz?
Vertical Scan Rate?
24~120Hz?
Interface?
Computer in (D-sub 15pin) x 2 (Share with component)
Composite Video in (RCA) x 1
HDMI (1.4a) x 1
Audio in (Mini Jack) x 1
Audio L/R in (RCA) x 1
Audio out (Mini Jack) x 1
Microphone in x 1
Speaker 10W x 1
USB (Type mini B) x 1 (Download)
USB (Type A) x1 (1.5A power supply)
RS232 (DB-9pin) x 1
IR Receiver x1(Front)?
Dimensions(W x H x D)?
327 x 233 x 137(mm)?
HDTV Compatibility?
480i, 480p, 576i, 576p, 720p, 1080i, 1080p?
Video Compatibility?
NTSC, PAL, SECAM?
3D Support and Compatibility?
PC:120HzFrameSequential3DforresolutionsuptoWXGA
PC:60HzTop-bottom3Dfor resolutions up to SXGA+
Video: 60Hz Frame Sequential 3D for resolutions up to 480i?
Weight?
3.0 kg?
Power Supply?
AC100 to 240 V, 50 to 60 Hz?
Picture Modes?
**Bright / Vivid / Game / Cinema / (3D) / User 1 / User 2 ?
Accessories (Standard)?
Remote Control w/ Battery
Power Cord (by region)
User Manual CD
Quick Start Guide
Warranty Card (by region)?
Aspect Ratio?
Native 16:9 (5 aspect ratio selectable)?
Keystone Adjustment?
1D, Vertical +/- 30 degrees?
Audible Noise Normal Economic Mode?
31/29 dBA (Normal/Economic mode)?
Accessories(Optional)?
Spare Lamp Kit
Ceilling Mount
3D Glasses?
EnvironmentalNotice?
Lamp in this product contains mercury.
To dispose of the product or used lamps, consult your local environment authorities for regulations or see www.lamprecycle.org.?
PointWrite Camera Module?
Power consumption?
Normal 260W. Eco 210W. Standby <>
Software?
On-Screen Display Languages?
Arabic/ Bulgarian/ Croatian/ Czech/ Danish/ Dutch/ English/ Finnish/
French/ German/ Greek/Hindi/ Hungarian/ Italian/ Indonesian/ Japanese/
Korean/Norwegian/ Polish/ Portuguese/Romanian/ Russian/ Simplified Chinese/ Spanish/ Swedish/ Turkish/ Thai/ Traditional Chinese
(28 Languages)?