ASUS S2011-3 ATX X99-DELUXE/U3.1 DDR4 Motherboard
Web ID: 15793
Intel Socket 2011-3, X99 Chipset, 8 x Quad Channel DDR4 sockets (up to 64GB), 40-Lane CPU: 5 x PCIe 3.0/2.0 x16 and 1 x PCIe 2.0 x4, 28-Lane CPU: 3 x PCIe 3.0/2.0 x16 and 2 x PCIe 2.0 x16 (x1 mode) and 1 x PCIe 2.0 x4, Supports AMD 3-Way CrossFireX, NVIDIA 3-Way SLI, 8 x SATA 6Gb/s, RAID 0, 1, 5, 10, 1 x M.2 Socket 3 (2242/2260/2280), 1 x SATA Express, Dual Intel Gigabit LAN, Wireless-AC, Bluetooth, 14 x USB 3.0 (10 via back panel, 4 via internal header), 6 x USB 2.0 (2 via back panel, 4 via internal header), USB 3.1 Type-A Card (Dual), 8 Channel Audio, ATX Form Factor ONLY WHILE STOCKS LAST! CASH PRICE
Manufacturer PN: X99-DELUXE/U3.1
GTIN: 889349000991
Warranty: 3 Year Courier Pickup
Manufacturer Website
Drive CPU and DDR4 performance beyond all expectations!
Patent Pending OC Socket
Designed to break performance barriers, ASUS OC Socket utilizes extra pins to connect a proprietary circuit to contacts found on Haswell-E's land grid array (LGA). Combined with our customized UEFI, this exclusive feature enables higher DDR4 memory frequencies, lower latencies and enhanced stability while overclocking, extending all the way to extreme overclocking conditions, such as Liquid Nitrogen (LN2). OC Socket is 100% compatible with new Haswell-E LGA 2011-v3 CPUs, ensuring the ideal combination of overclocking performance and compatibility.
Under 100% load with CPU voltage set to extreme 1.825v
Testing configuration: CPU: Intel Core i7-5960X | MB: X99-DELUXE | DDR4: Corsair DDR4-2133*4 | GFX: GTX680 | OS: Windows 7 64-bit, Prime95
Unique Cache Bus Voltage Adjustment
Cache bus links areas such as CPU cores, DDR4 Memory Controllers, System Agent and the shared L3 Cache. It is a critical interconnect for the whole CPU subsystem. Higher cache bus frequency directly gives faster total sub-system performance. ASUS OC Socket exclusively provides an adjustable cache bus voltage to reach higher cache bus frequencies.
Reference tuning ratio range is up to 30. ASUS OC Socket tuning ratio range is 45+!
Cache bus links all the essential CPU areas together. Higher cache bus frequency boosts PC performance!
3DMark Physics
CPU: Intel Core i7-5960X 4.8G| MB: X99-DELUXE | DDR4: Corsair DDR4-2133*4 | GFX: GTX780 | OS: Windows7 64-bit

AIDA64 memory benchmark
CPU: Intel Core i7-5960X | MB: X99-DELUXE | DDR4: Corsair DDR4-2133*4 | GFX: GTX780 | OS: Windows7 64-bit
Make your memory go faster
This is the first platform to support DDR4 memory and it's able to drive memory frequencies to 3200MHz (and beyond when overclocked)! ASUS-exclusive T-Topology circuit design plus OC Socket provides superb memory-overclocking capability to unleash the full power of DDR4 by minimizing coupling noise and signal reflection. With innovative equidistant memory channels, it delivers the most balanced control and powerful overclocking compatibility. ASUS works with almost every DDR4 memory vendor to ensure the best compatibility
One click overclock and cooling, done!
Get performance, efficiency, digital power, fan control and even networking and audio tuning tailored for you
One click takes care of all that complex tuning. Your PC is smart with ASUS 5-Way Optimization. It dynamically optimizes essential aspects of your system based on real-time use – so you get superb CPU performance, everyday energy savings, ultra-stable digital power, cool and quiet fans and now even networking and audio settings that are tailored for the apps that you are using. In short, 5-Way Optimization ensures that your PC is perfect for gaming, entertainment, productivity or just about anything else!
Games run swiftly and smoothly with high performance, prioritized bandwidth and vivid sound.
Fans stay whisper-quiet for everyday computing and ensure extreme cooling efficiency when gaming.
Never-stutter in professional apps and heavy loading.
Energy waste is reduced so you'll save money.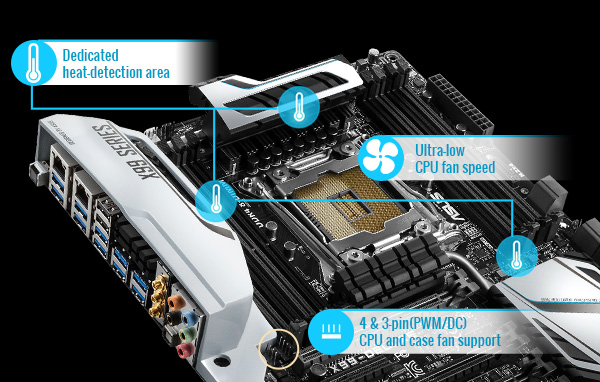 Fan Xpert 3 puts 4-pin/3-pin CPU and case fan controls in one place. It scans each fan's characteristics and delivers custom settings for each fan based on the dedicated area temperatures detected by hardware thermal sensors. Make sure every fan achieves the best balance of cooling performance and low noise. Fan Xpert 3 supports hardware-level PWM/DC combo mode for both the CPU and case fans. It even can reduce the CPU fan speed to below the default minimum, for extra-quiet and power saving operation during light loads.
Next page >
Extreme upgrade zone
Fan Extension Card

Powerful cooling with flexible installation & detailed control

Plug in up to three extra fans for a maximum of nine fans (including 2 CPU fans and 7 case fans), each with independent control from either UEFI BIOS or AI Suite 3. Each fan can be up to 12W. It is ideal for water cooled or extreme airflow under high performance systems.

HYPER M.2 x 4

Ultrafast speed with PCIE slot flexibility

Add the PCI-Express 4x add-in card into any slot that suits your PC build, and pump M.2 performance up to a blistering 32Gbit/s, delivering unmatched performance. Upgrade without limitations as any M.2 card between 2230 to full length 22110 is supported.

3x3 (3T3R) 802.11ac Wi-Fi

Fastest onboard Wi-Fi up to 1300Mb/s


3x3 dual band 2.4/5GHz antennas included. 802.11ac* Wi-Fi up to 1300Mb/s** transfer speed
*Wi-Fi Hotspot use up to 802.11 a/b/g/n.
**Actual speed may vary due to networking conditions.
Media-acclaimed UEFI BIOS
The smoothest, slickest mouse-controlled graphical BIOS has been improved to make it even more appealing. Whether you're a PC novice or a seasoned overclocker, the EZ and Advanced Modes help you find your way, quickly and easily.
EZ Mode
Fan Profile:

Detailed CPU and case fan information for instant cooling!

SATA Information:

Displays SATA port details for you to easily recognize devices!

Fast Clock Adjustment:

Use mouse controls to change the time and date!

EZ XMP:

Improve your DRAM performance with a click!
Advanced Mode
GPU POST:

Find more info about your graphics cards and slot bandwidth allocation. Great for 2 or 3-way SLI or CrossFireX

Shortcut:

Press Enter to create shortcuts to favorite settings, or select an existing shortcut and press F4 to go straight there!

Quick Notes:

Make notes and capture BIOS-related ideas, quickly and conveniently!

Last Modified Log:

Track last change and save preferred profiles onto a USB drive!

SATA Port Renaming:

Rename SATA ports for easy identification!
Ultra-fast transfer speed
Easy-fit 10Gb/s USB 3.1 Card bundled
- World's first USB 3.1 Type-A expansion card
- 10Gb/s data-transfer speeds – twice as fast as USB 3.0
- Fits in any PCIe x4, x8, x16 slot
- Even faster USB 3.1 transfers with included ASUS USB 3.1 Boost utility
Evolve your storage speed with
SATA Express
SATA Express provides up to 10Gbit/s data-transfer speeds from two PCIE 2.0 lanes, resolving the higher bandwidth request in the near future. The current SSDs consume up to 550MB/s, which is close to saturation point for SATA 6Gbit/s connections. Backwardly compatible with up to two SATA drives, SATA Express is the next-generation connectivity standard — and ensures that you and your system won't get left behind.
Speed up with onboard M.2 up to 32Gb/s
With a 4 x PCI Express 3.0/2.0 bandwidth, M.2 supports up to 32Gb/s data-transfer speeds. It is the perfect choice for an operating system or application drive, making your whole PC or professional apps work as fast as possible.
For Gamers and Professionals
App specific optimization for professionals and gamers
Turbo App
Gamers and professionals can get benefit from app specific optimizations by the exclusive ASUS Turbo App. Its intuitive tuning panel boosts a range of hardware; overclock your CPU, tune your fans, prioritize network data and optimize audio settings automatically.
Flawless audio that
makes you part of the game
Crystal Sound 2
Crystal Sound 2 makes short work of optimizing audio settings for the way you want to listen, be it gaming, chatting, watching movies or relaxing to your favorite music. Onboard physical shielding, professional engineered design and premium components, including Japanese-made audio capacitors and operational amplifiers (op-amps), result in sound output that has exceptional clarity and fidelity. Discover a whole new dimension of superior audio and get ready to rule!
A double win for gaming!
The difference between defeat and victory can be measured in milliseconds. That's why ASUS motherboards are equipped with state-of-the-art networking technology that puts your frags first!

Turbo LAN
Turbo LAN with cFosSpeed traffic-shaping technology adds even more lag-reducing support and intuitive user interface. It allows you to lower lag with no expert knowledge – by up to 1.45X! If you're a tweaker, use Advanced Mode for hardcore controls.
Intel® Gigabit Ethernet —top gaming choice that goes faster with your CPU
Faster, smoother gaming – always. Intel® Gigabit Ethernet has the serious double advantage of communicating directly with CPUs and offering high TCP and UDP throughput. This significantly reduces the processor's workload, so there's more power for your game and your gameplay.
Up to 2X-faster UDP game-data performance
ASUS engineers used IxChariot, an independent network-assessment test tool, to determine just how much quicker Intel Gigabit Ethernet deals with the smaller (sub-256 byte) UDP data packets that are vital for responsive gaming. The results are in — and with X99 your game-data packets flow up to two times (2X) faster than competing gaming-LAN technologies!
Multi-GPU support
With support for both NVIDIA® SLI™ and AMD CrossFireX™ 2/3-WAY configurations, the X99 motherboard enables multi-GPU setups so you can harness the full power of the latest graphics technologies to drive games at 4K and beyond.
Powerful Home Server
ASUS HomeCloud
ASUS HomeCloud creates a world without boundaries. It lets you access your PC remotely, stream multimedia content to wherever you want, and manage all your stuff from anywhere — no matter where it's stored. It even turns your hard drive into private cloud storage, removing worries about storage limits. With HomeCloud, your PC becomes the gateway to your world.
Total control anytime, anywhere with Wi-Fi GO!
Wi-Fi GO! gives you complete control of your PC — even when you're away from home! Access your forgotten files at home, work on your PC while your are in the traffic or outside. Plus one step to manage all your public clouds or sync files among your PC and devices in a click.
Cloud GO!

Gather your ASUS WebStorage, Dropbox, Google Drive, and Skydrive accounts in one place and even backup to PC at the same time!

Remote Desktop

Easily access and control your PC, anytime and anywhere!

File Transfer

Sync files between your PCs and smart devices with just a click!

Remote Keyboard & Mouse

Control media playback from your sofa!
Easily view the photo in your computer with pad outside of home
A digital PC hub perfect for sharing and home theater
Media Streamer
Enjoy your PC's multimedia content —anywhere! Pipe music from your PC while sipping coffee in a café or sit back with friends and stream a favorite movie to a smart TV. With ASUS Media Streamer, your entertainment goes wherever you go.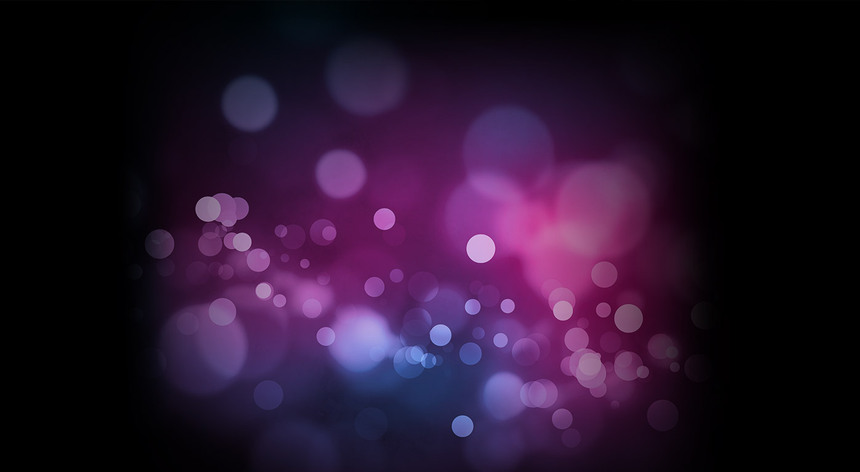 Intel CPU and chipset features
Intel® Core™ i7 Processor LGA2011-v3 Ready

This motherboard supports Intel® Core™ i7 processors in the LGA2011-v3 package, with memory and PCI Express controllers integrated to support 4-channel (8 DIMM) DDR4 memory and 40/28 PCI Express 3.0/2.0 lanes.

Intel® X99 Express Chipset

The Intel® X99 Express Chipset is a single-chipset design that supports socket LGA2011-v3 Intel® Core™ i7 processors. It provides improved performance by utilizing serial point-to-point links, allowing increased bandwidth and stability. Additionally, X99 provides a maximum 6 USB 3.0 ports, 10 SATA 6Gbit/s ports for faster data retrieval.
CPU

Intel® Socket 2011-v3 Core™ i7 Processors
Supports Intel® 22 nm CPU
Supports Intel® Turbo Boost Technology
* The Intel® Turbo Boost Technology 2.0 support depends on the CPU types.

Chipset

Intel® X99

Memory

8 x DIMM, Max. 64GB, DDR4 3200(O.C.)/3000(O.C.)/2800(O.C.)/2666(O.C.)/2400(O.C.)/2133 MHz Non-ECC, Un-buffered Memory

Quad Channel Memory Architecture

Supports Intel® Extreme Memory Profile (XMP)

* Hyper DIMM support is subject to the physical characteristics of individual CPUs.

* Refer to

www.asus.com

for the Memory QVL (Qualified Vendors Lists).

Multi-GPU Support

Supports NVIDIA® Quad-GPU SLI™ Technology
Supports NVIDIA® 3-Way SLI™ Technology
Supports AMD Quad-GPU CrossFireX™ Technology
Supports AMD 3-Way CrossFireX™ Technology

Expansion Slots

40-Lane CPU-
5 x PCIe 3.0/2.0 x16 (x16, x16/x16, x16/x16/x8, x8/x8/x16/x8, x8/x8/x8/x8/x8 mode) *1
1 x PCIe 2.0 x4 (max at x4 mode) *2
28-Lane CPU-
3 x PCIe 3.0/2.0 x16 (x16, x16/x8, x8/x8/x8)
2 x PCIe 2.0 x16 (x1 mode)
1 x PCIe 2.0 x4 (max at x4 mode) *2

Storage

New Intel® Core™ i7 Processors :
1 x M.2 Socket 3, with vertical M Key design, type 2242/2260/2280 storage devices support (Support PCIE SSD only)
Intel® X99 chipset :
1 x SATA Express port, , compatible with 2 x SATA 6.0 Gb/s ports
8 x SATA 6Gb/s port(s), *3,
Support Raid 0, 1, 5, 10
Supports Intel® Smart Response Technology, Intel® Rapid Recovery Technology*4
ASMedia® SATA Express controller : *5
1 x SATA Express port, , compatible with 2 x SATA 6.0 Gb/s ports

LAN

Intel® I218V, 1 x Gigabit LAN Controller(s)
Intel® I211-AT, 1 x Gigabit LAN
Dual Gigabit LAN controllers- 802.3az Energy Efficient Ethernet (EEE) appliance
Support Teaming Technology
ASUS Turbo LAN Utility

Wireless Data Network

Wi-Fi 802.11a/b/g/n/ac
Supports dual band frequency 2.4/5 GHz
Support ASUS Wi-Fi Go! Utility
Up to 1300Mbps transfer speed

Bluetooth

Bluetooth V4.0

Audio

Realtek® ALC1150 8-Channel High Definition Audio CODEC featuring Crystal Sound 2
- Supports : Jack-detection, Multi-streaming, Front Panel Jack-retasking
- High quality 112 dB SNR stereo playback output (Line-out at rear) and 104 dB SNR stereo playback input (Line-in)
- High-fidelity audio OP AMP(s)
Audio Feature :
- DTS Ultra PC II
- DTS Connect
- Optical S/PDIF out port(s) at back panel
- BD Audio Layer Content Protection
- Audio Shielding: Ensures precision analog/digital separation and greatly reduced multi-lateral interference
- Dedicated audio PCB layers: Separate layers for left and right channels to guard the quality of the sensitive audio signals
- Audio amplifier: Provides the highest-quality sound for headphone and speakers
- Premium Japanese-made audio capacitors: Provide warm, natural and immersive sound with exceptional clarity and fidelity
- Unique de-pop circuit: Reduces start-up popping noise to audio outputs
- Top notch audio sensation delivers according to the audio configuration
- EMI protection cover to prevent electrical noise to affect the amplifier quality

USB Ports

Intel® X99 chipset :
4 x USB 3.0/2.0 port(s) (4 at mid-board)
Intel® X99 chipset :
6 x USB 2.0/1.1 port(s) (2 at back panel, , 4 at mid-board)
ASMedia® USB 3.0 controller :
10 x USB 3.0/2.0 port(s) (10 at back panel, blue)

Special Features

ASUS Exclusive Features :
- MemOK!
- AI Suite 3
- Ai Charger+
- USB Charger+
- M.2 & SATA Express
- Anti-Surge
- Onboard Button : Power/Reset
- ASUS UEFI BIOS EZ Mode featuring friendly graphics user interface
- USB 3.1 Boost
- Disk Unlocker
- Turbo LAN
- Crystal Sound 2
Interactive HomeCloud
- Media Streamer
ASUS Quiet Thermal Solution :
- Stylish Fanless Design Heat-pipe solution
- ASUS Fan Xpert 3
ASUS EZ DIY :
- Precision Tweaker 2
- ASUS O.C. Tuner
- ASUS CrashFree BIOS 3
- ASUS EZ Flash 2
- ASUS USB BIOS Flashback
- Push Notice
ASUS Q-Design :
- ASUS Q-Shield
- ASUS Q-Code
- ASUS Q-LED (CPU, DRAM, VGA, Boot Device LED)
- ASUS Q-Slot
- ASUS Q-DIMM
- ASUS Q-Connector

Back I/O Ports

2 x LAN (RJ45) port(s)
10 x USB 3.0 (blue)
2 x USB 2.0
1 x Optical S/PDIF out
5 x Audio jack(s)
1 x USB BIOS Flashback Button(s)
1 x ASUS Wi-Fi GO! module (Wi-Fi 802.11 a/b/g/n/ac and Bluetooth v4.0

Internal I/O Ports

1 x AAFP connector
2 x USB 3.0 connector(s) support(s) additional 4 USB 3.0 port(s) (19-pin)
2 x USB 2.0 connector(s) support(s) additional 4 USB 2.0 port(s)
2 x SATA Express connector: gray,
1 x M.2 Socket 3 with vertical M Key design, type 2242/2260/2280 storage devices support (Support PCIE SSD only)
1 x TPM connector(s)
8 x SATA 6Gb/s connector(s)
1 x CPU Fan connector(s) (1 x 4 -pin)
1 x CPU OPT Fan connector(s) (1 x 4 -pin)
4 x Chassis Fan connector(s) (4 x 4 -pin)
1 x S/PDIF out header(s)
1 x Thunderbolt header(s)
1 x 24-pin EATX Power connector(s)
1 x 8-pin ATX 12V Power connector(s)
1 x EZ XMP switch
1 x System panel(s) (Q-Connector)
1 x Chassis Intrusion connector(s)
1 x DRCT header(s)
1 x MemOK! button(s)
1 x Thermal sensor connector(s)
1 x TPU switch(es)
1 x EPU switch(es)
1 x CPU/DRAM overvoltage jumper(s)
1 x Power-on button(s)
1 x Reset button(s)
1 x Clear CMOS button(s)
1 x 5-pin EXT_FAN(Extension Fan) connector
1 x SLI/CFX switch (2/3-WAY adjustments)

Accessories

User's manual
ASUS Q-Shield
8 x SATA 6Gb/s cable(s)
1 x ASUS 2-Way/3-Way SLI bridge
1 x M.2 X4 bracket
1 x Supporting DVD
1 x ASUS 3T3R dual band Wi-Fi moving antennas (Wi-Fi 802.11a/b/g/n/ac compliant)
1 x Fan Extension Card (3 x 4-pin fan out)
1 x Q-connector(s) (2 in 1)
1 x ASUS USB 3.1 CARD(2-ports Type A)
1 x 5-pin to 5-pin cable
- 1 x Thermistor cable(s)

BIOS

128 Mb Flash ROM, UEFI AMI BIOS, PnP, DMI2.7, WfM2.0, SM BIOS 2.7, ACPI 5.0, Multi-language BIOS,
ASUS EZ Flash 2, CrashFree BIOS 3, F11 EZ Tuning Wizard, F6 Qfan Control, F3 My Favorites, Quick Note, Last Modified log,
F12 PrintScreen, F3 Shortcut functions and ASUS DRAM SPD (Serial Presence Detect) memory information.

Manageability

WfM 2.0, DMI 2.7, WOL by PME, PXE

Support Disc

Drivers?ASUS Utilities?EZ Update ?Anti-virus software (OEM version)

Operating System

Windows® 8.1 32/64-bit
Windows® 8 32/64-bit
Windows® 7 32/64-bit

Form Factor

ATX Form Factor
12 inch x 9.6 inch ( 30.5 cm x 24.4 cm )

Note

*1: The PCIe x16_5 shares bandwidth with M.2 x4. Triple PCIe 3.0/2.0 configuration is default set at x8/x8/x8. Adjust PCIEX16_5 Slot Bandwidth in BIOS.
*2: The PCIex4_1, USB3_E12 and SATAEXPRESS_E1 connectors share the same bandwidth. The SATAEXPRESS_E1 will be disabled when there is a device installed on PCIEX4_1 slot. Set this option to X2 Mode or X4 Mode when the installed PCIe device is higher than X4 interface.
*3: Due to chipset behavior, The SATA6G_78, SATA6G_910 ports (black) do not support IRST including RAID configuration.
*4: These functions will work depending on the CPU installed.
*5: These SATA ports are for data hard drivers only. ATAPI devices are not supported.