ASUS S1151 ATX Z170-WS Workstation DDR4 Motherboard, BONUS Razer Vespula Mouse Pad!
Web ID: 19049
Intel Socket 1151, Intel Z170 Chipset, 4 x DDR4, Intel HD Graphics, 1 x HDMI, 1 x DisplayPort, 4 x PCIe 3.0/2.0 x16 (single at x16, dual at x16/x16 mode, triple at x16/x8/x8 mode or dual x8/x8/x8/x8 mode), 1 x PCIe 3.0 x4 (max at x4 mode), 6 x SATA 6Gb/s port(s), 2 x M.2 x4 Socket 3, with M Key, type 2242/2260/2280/22110 storage devices support (both SATA & PCIE mode), 1 x U.2 connector, Dual Gigabit LAN, 8 Channel HD Audio, USB 3.1/3.0/2.0, ATX Form Factor, BONUS Razer Vespula Dual sided Gaming Mouse Pad ONLY WHILE STOCKS LAST! CASH PRICE
Manufacturer PN: Z170-WS
Warranty: 3 Year
Manufacturer Website
Workstation Exclusive
Overclock Your Way
Game with Confidence
Seamless Entertainment
Easy PC DIY
Multi-GPU Support
HDMI 2.0
Workstation Exclusive
Quad Strength Graphic Power
The Intel Z170 chipset-based workstation motherboard features on-demand NVIDIA® GeForce® SLI™ and AMD CrossFireX™ technology, plus hassle-free troubleshooting features for minimized downtime.
Four PCI Express 3.0 x16 slots enable extreme graphics power
The Z170-WS can carry up to four dual-slot graphics. It supports 4-Way NVIDIA® Geforce® SLI™ and AMD CrossFireX™ x 16 slot, making it an excellent choice for graphics professionals who depend on powerful graphics in areas such as design and modeling, medical research, plus processing-intensive simulation and rendering applications. In addition to graphics cards, extensive Z170-WS expandability offers ample room for RAID cards, PCI Express-based solid state storage drives, video capture cards, and other components.
SLI Performance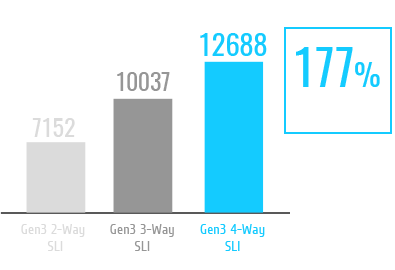 3D Mark
Fire Strike Ultra
Testing Software: 3D Mark
Testing Configuration: MB: Z170-WS / CPU: Intel Core i7-6700K / DRAM: Samsung 2133 8GB x4 / GPU: GTX TITAN X / O.S.: Windows 10_64
Server Grade Design
ASUS Z170-WS couples innovative thinking with premium components to deliver industry-leading power efficiency.
ASUS introduce the industry's most durable 12K solid capacitors, and exclusive ASUS ProCool power connectors. Z170-WS is built to stay cool under pressure — and boosts performance, power efficiency and product longevity into extreme levels! In addition, Z170-WS is designed and tested for professional VGA, RAID and LAN cards, providing optimized graphics, storage and internet connecting speed for users. If you are looking for the extreme performance, look no further than Z170-WS.
12K Hours Capacitors
12K hour caps - Capacitors with World's Best Longevity
ASUS is the world's first motherboard manufacturer to introduce 12K solid capacitors, and X99-E WS is of course equipped. These Japanese-made capacitors are the most durable in the industry, able to endure up to 12K hours at 105 °C and 1.2M hours at 65 °C. This is far higher than the temperatures generated by everyday computing, so X99-E WS is built for endurance . Our 12k capacitors also boast lowered equivalent series resistance (ESR) for increased efficiency and minimized heat generation — improving overall performance!
Overclock Your Way
One click overclock and cooling, done!
Get performance, efficiency, digital power, fan control and even networking and audio tuning tailored for you
5-Way Optimization at your disposal it takes just one click to tune complex settings — for instant, highly-controllable performance boosts! Our exclusive technology dynamically optimizes essential aspects of your system based on real-time use, so you get superb CPU performance, everyday energy savings, ultra-stable digital power, cool and quiet fans and even networking and audio settings that are tailored for the apps that you are using. In short, 5-Way Optimization ensures that your PC is perfect for gaming, entertainment, productivity or just about anything else!
Games run swiftly and smoothly with high performance, prioritized bandwidth and vivid sound.
Fans stay whisper-quiet for everyday computing, and ensure extreme cooling efficiency when gaming.
Stutter is eliminated for smooth-running apps, even under heavy loading.
Energy waste is reduced so you'll save money.
Overclock CPU
Testing configuration:
Intel LGA1151 i7 6700K | Z170-DELUXE | DDR4 G.Skill 3400C16 | ENERMAX 1050W | Corsair H100i | Intel SSD 80G| Win 8.1
CPU performance boost

All-round energy efficiency

Advanced fan controls

Precise Digital Power Control

Game faster, rank higher
CPU performance boost
TPU
Unleash your PC's full performance with a simple two-phase onboard switch or the ASUS AI Suite 3 utility! The TurboV Processing Unit (TPU) offers precise voltage control and advanced monitoring for the CPU and the graphics card, enabling great freedom to adjust CPU frequencies and ratios for optimized performance and to exploit the potential out of your graphics card*.

*Please see the graphics card QVL
OC Design- ASUS PRO Clock technology
A dedicated base-clock (BCLK) generator designed for 6th-generation Intel® processors that allows overclocked base clock frequencies up to or beyond 400MHz*. This custom solution works in tandem with the ASUS TurboV Processing Unit (TPU), to enhance voltage and base-clock overclocking control — providing an exciting new way to boost performance to extreme heights.
Advantages of ASUS Pro Clock
Reduced boot up time
Lower jitter under extreme conditions for higher overclocks
Increased stability under heavy overclocking

*BCLK overclocking range will vary according to CPU capabilities, cooling, motherboard support and tuning options. Ranges up to 650MHz are possible under select conditions.
Testing configuration:
Intel LGA1151 i7 6700K | Z170-DELUXE | DDR4 G.Skill 3400C16 | ENERMAX 1050W | Corsair H100i | Intel SSD 80G| Win 8.1
DDR4 overclocking strength in numbers
Second-generation ASUS T-Topology enables DDR4 memory overclocking to reach new heights: over DDR4-3733MHz with all memory slots populated. Featuring a customized trace layout for reduced crosstalk and coupling noise, our second-generation T-Topology ensures time-aligned signal transfer for improved memory stability and compatibility.
Native M.2/NVMe PCIe RAID support for lightning fast storage speeds!
Not satisfied with single storage device read/write speeds? Then join the fast lane and build a RAID 0 array using two PCIe storage drives to enjoy data transfers at lightning speed!
Ultrafast Transfer Speed
Enjoy 2.5-in NVMe support immediately
U.2 Connector on Board
Z170-WS fit next-generation 2.5-inch NVM Express SSDs with an on-board U.2 connector. This exclusive technology exploits the maximum PCI Express 3.0 x4 bandwidth of 32Gbit/s for SSD transfer speeds that are up to 3.5X faster than traditional SSDs.
Speed up with onboard M.2 up to 32Gbit/s
Dual M.2/NVMe PCIE RAID Support
With x4 PCI Express 3.0/2.0 bandwidth, dual M.2/NVMe PCIE RAID supports up to 32Gbit/s data-transfer speeds. It is the perfect choice for an operating system or application drive, making your whole PC or professional apps work as fast as possible.
Ultimate-speed 10Gbit/s with 2 USB 3.1 onboard
With one USB 3.1 Type-A ports, and one reversible USB 3.1 Type-C, you'll experience data-transfer speeds of up to 10Gbit/s — or twice as fast USB 3.0. USB 3.1 is completely backward-compatible with your existing USB devices, and you'll be all set for USB 3.1's breakneck speeds. And ASUS-exclusive USB 3.1 Boost technology automatically accelerates USB 3.1 performance even further!
Media-acclaimed UEFI BIOS
The smoothest, slickest mouse-controlled graphical BIOS has been improved to make it even more appealing. Whether you're a PC novice or a seasoned overclocker, the EZ and Advanced Modes help you find your way, quickly and easily.
EZ Flash 3
Update the latest BIOS via the internet, and from within the BIOS.
S.M.A.R.T
Check up your storages devices' Self-Monitoring, Analysis, and Reporting Technology (S.M.A.R.T) logs to gauge reliability, and even determine if they're about to fail.
EZ Tuning Wizard– OC and RAID
Select your hardware and apply different scenarios to tune system performance, or streamline your RAID configuration for faster data retrieval and backups!
My Favorites
Quickly find tuning options and add preferred tools to the list.
EZ Mode
Intuitive Graphical Fan Control:Fine-tune individual fans simply by dragging a curve with the mouse.
EZ XMP:Improve your DRAM performance with a click.
SATA Information:View SATA port details for easy device recognition.
Fast Clock Adjustment:Use mouse controls to change the time and date.
Advanced Mode
GPU POST:Automatically detect selected ASUS graphics cards to view detailed information.
Secure Erase:Restore your SSDs to factory-fresh condition.
Last Modified Log:Track last change and save preferred profiles onto a USB drive.
SATA Port Renaming:Rename SATA ports for easy identification.
Game with Confidence
Flawless audio that
makes you part of the game
Crystal Sound 3
Intel Ethernet
More throughput, less CPU usage and great gaming experiences
Z170-WS features the very latest Intel® Ethernet for faster, smoother gaming — always. Intel's LAN has the serious double advantage of reducing CPU overhead and offering exceptionally high TCP and UDP throughput. This significantly reduces the processor's workload, so there's more power for your game and your gameplay

Turbo LAN
Network-optimization software for customizable packet prioritization
Turbo LAN with cFosSpeed traffic-shaping technology adds even more lag-reducing support and intuitive user interface. It allows you to lower lag with no expert knowledge – by up to 1.45X! If you're a tweaker, use Advanced Mode for hardcore controls.
Extend your keyboard to infinity and beyond!
Key Express
Fancy a free keyboard upgrade? Just plug your existing keyboard into the dedicated USB socket to activate the exclusive microprocessor onboard. Use the easy-to-use utility to assign macros to function keys F1-F10 to launch any application with a single press, power on your PC or flash your BIOS in S5.

Function keys

Assign to everyday functions, like switching between rear speaker and front headset, or securely remove USB drives.
Macro keys

Program and store up to 15 sequential keystrokes.
Shortcut

Assign any application or folder to launch.
Shutdown

(S5) MODE
Power on

Instantly wake your PC.
EZ XMP

Enable Extreme Memory Profile.
BIOS Flashback

Update BIOS in a click

A digital PC hub perfect for sharing and home theater
Media Streamer
Enjoy your PC's multimedia content —anywhere! Pipe music from your PC while sipping coffee in a café or sit back with friends and stream a favorite movie to a smart TV. With ASUS Media Streamer, your entertainment goes wherever you go.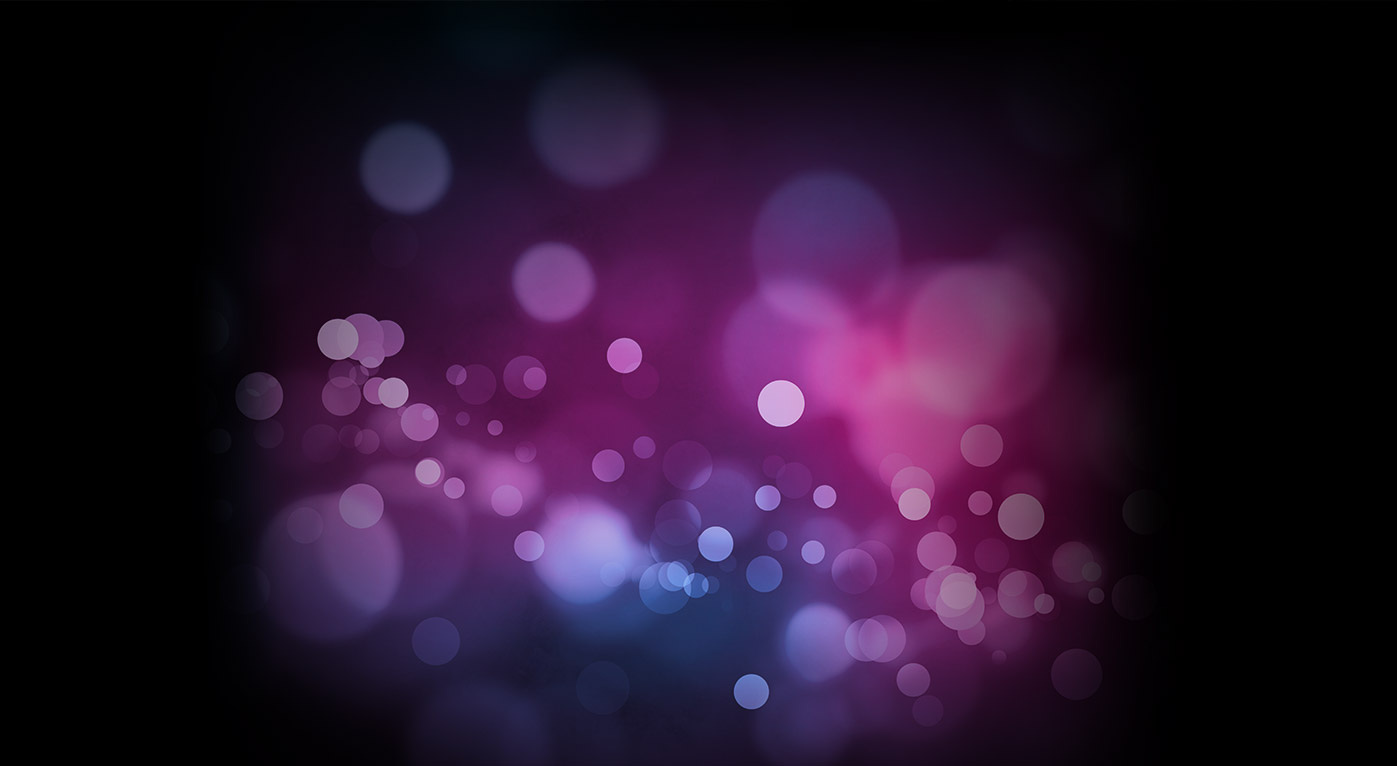 Easy PC DIY
You will love DIY!
We understand how you use your PC. From assembly, system setting and monitoring, and to firmware and hardware updates — we're all about making your life easier. That's why we never stop developing new and exciting DIY opportunities to make PC DIY easy, fun and free from hassle!
MORE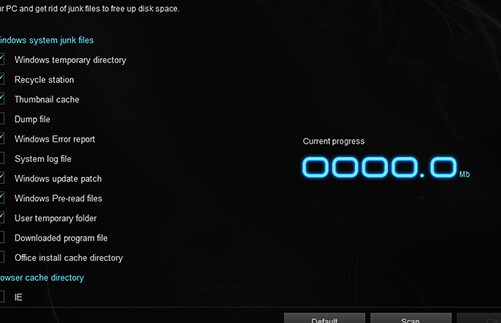 MORE
MORE
MORE
MORE
MORE
MORE
MORE
Intel CPU and chipset features
Intel® Z170 Express Chipset
Intel® Z170 Express is a single-chipset design that supports 6th-generation Intel LGA1151 Core™ i7/Core i5/Core i3/Pentium®/Celeron® processors. It provides improved performance by utilizing serial point-to-point links, allowing increased bandwidth and stability. Additionally, Z170 provides a maximum ten USB 3.0 ports, six SATA 6Gbit/s ports, 32Gbit/s M.2 and PCIe 3.0 lane speed support for faster data retrieval. Intel Z170 Express also supports integrated-graphics (iGPU) functions, so you'll enjoy the very latest Intel integrated graphics performance.
Ready for 6th-generation Intel LGA1151 Core i7/Core i5/Core i3/Pentium/Celeron processors
This motherboard supports 6th-generation Intel Core i7/i5/i3/Pentium/Celeron processors in the LGA1151 package, with graphics, memory and PCI Express controllers integrated to support onboard graphics output with dedicated chipsets, two-channel (4-DIMM) DDR4 memory and 16 PCI Express 3.0/2.0 lanes for great graphics performance.
Intel® Socket 1151 for 6th Generation Core™ i7/Core™ i5/Core™ i3/Pentium®/Celeron® Processors
Supports Intel® 14 nm CPU
Supports Intel® Turbo Boost Technology 2.0
* The Intel® Turbo Boost Technology 2.0 support depends on the CPU types.
* Refer to www.asus.com for CPU support list

Chipset

Intel® Z170

Memory

4 x DIMM, Max. 64GB, DDR4 3733(O.C.)/3600(O.C.)/3466(O.C.)/3400(O.C.)/3333(O.C.)/3300(O.C.)/3200(O.C.)/3000(O.C.)/2800(O.C.)/2666(O.C.)/2400(O.C.)/2133 MHz Non-ECC, Un-buffered Memory
Dual Channel Memory Architecture
Supports Intel® Extreme Memory Profile (XMP)
* Hyper DIMM support is subject to the physical characteristics of individual CPUs.
* Refer to www.asus.com for the Memory QVL (Qualified Vendors Lists).

Graphic

Integrated Graphics Processor- Intel® HD Graphics support
Multi-VGA output support : HDMI/DisplayPort ports
- Supports HDMI with max. resolution 4096 x 2160 @ 60 Hz / 4096 x 2160 @ 24 Hz*1
- Supports DisplayPort with max. resolution 4096 x 2304 @ 24 Hz / 4096 x 2304 @ 60 Hz *2
Maximum shared memory of 512 MB
Supports Intel® InTru™ 3D, Quick Sync Video, Clear Video HD Technology, Insider™
Supports up to 2 displays simultaneously
DP 1.2 Multi-Stream Transport compliant, supports DP 1.2 monitor daisy chain up to 3 displays

Multi-GPU Support

Supports NVIDIA® Quad-GPU SLI™ Technology
Supports NVIDIA® 4-Way SLI™ Technology
Supports AMD Quad-GPU CrossFireX™ Technology
Supports AMD 4-Way CrossFireX Technology

Expansion Slots

4 x PCIe 3.0/2.0 x16 (single at x16, dual at x16/x16 mode, triple at x16/x8/x8 mode or dual x8/x8/x8/x8 mode)
1 x PCIe 3.0 x4 (max at x4 mode) *3

Storage

Intel® Z170 chipset :
6 x SATA 6Gb/s port(s), gray,
2 x M.2 x4 Socket 3, with M Key, type 2242/2260/2280/22110 storage devices support (both SATA & PCIE mode)*4
1 x U.2 connector, *5
Support Raid 0, 1, 5, 10
Intel® Rapid Storage Technology supports

LAN

Intel® I219-LM , 1 x Gigabit LAN Controller(s)
Intel® I210-AT, 1 x Gigabit LAN
Gigabit Intel® LAN Connection- 802.3az Energy Efficient Ethernet (EEE) appliance
ASUS Turbo LAN Utility

Audio

Realtek® ALC1150 8-Channel High Definition Audio CODEC featuring Crystal Sound 3
- Supports : Jack-detection, Multi-streaming, Front Panel MIC Jack-retasking
- High quality 112 dB SNR stereo playback output (Line-out at rear) and 104 dB SNR recording input (Line-in)
Audio Feature :
- DTS Connect
- DTS Studio Sound
- Optical S/PDIF out port(s) at back panel
- BD Audio Layer Content Protection
- Audio Shielding: Ensures precision analog/digital separation and greatly reduced multi-lateral interference
- Audio amplifier: Provides the highest-quality sound for headphone and speakers
- Premium Japanese-made audio capacitors: Provide warm, natural and immersive sound with exceptional clarity and fidelity
- Top notch audio sensation delivers according to the audio configuration
- Absolute Pitch 192khz/24bit true BD lossless sound
Separate layer for left and right track, ensuring both sound deliver equal quality

USB Ports

Intel® Z170 chipset :
5 x USB 3.0/2.0 port(s) (1 vertical Type A Connector, 4 at mid-board)
Intel® Z170 chipset :
6 x USB 2.0/1.1 port(s) (4 at back panel, black, 2 at mid-board)
ASMedia® USB 3.0 Hub :
4 x USB 3.1/3.0/2.0 port(s) (4 at back panel, blue)
ASMedia® USB 3.1 controller :
1 x USB 3.1/3.0/2.0 port(s) (1 at back panel, teal blue, Type-A)
ASMedia® USB 3.1 controller :
1 x USB 3.1/3.0/2.0 port(s) (1 at back panel, , Type-C, Reversible)

Workstation Feature

4 x PCIe x 16 slot(s)
12K hours Capacitors
ProCool Power Connector
Q-Code Logger

Special Features

OC Design - ASUS PRO Clock Technology
- Full BCLK range for extreme overclocking performance
5-Way Optimization by Dual Intelligent Processors 5
- 5-Way Optimization tuning key perfectly consolidates TPU, EPU, DIGI+ VRM, Fan Xpert 3, and Turbo App
ASUS TPU :
- Auto Tuning
- GPU Boost
- TPU switch
ASUS EPU :
- EPU
- EPU switch
ASUS Digital Power Design :
- Industry leading Digital 8 + 4 + 2 Phase Power Design
ASUS Exclusive Features :
- USB BIOS Flashback
- MemOK!
- Ai Charger
- Ai Charger+
- Anti-Surge
- Front Panel USB 3.0 Support
- ASUS UEFI BIOS EZ Mode featuring friendly graphics user interface
- USB 3.1 Boost
- Turbo LAN
- Crystal Sound 3
- EZ XMP ASUS Exclusive Features
Remote Entertainment
- Media Streamer
ASUS Quiet Thermal Solution :
- Stylish Fanless Design Heat-pipe solution
- ASUS Fan Xpert 3
ASUS EZ DIY :
- DirectKey
- ASUS USB BIOS Flashback
- ASUS UEFI BIOS EZ Mode
- Multi-language BIOS
- Push Notice
ASUS Q-Design :
- ASUS Q-Shield
- ASUS Q-Code
- ASUS Q-LED (CPU, DRAM, VGA, HDD LED)
- ASUS Q-Slot
- ASUS Q-DIMM
- ASUS Q-Connector
Special Memory O.C. Design
Overclocking Protection :
- ASUS C.P.R.(CPU Parameter Recall)
Fan Xpert 3
Turbo APP
Key Express

Operating System Support

Windows® 10 , 64bit
Windows® 8.1 , 64bit
Windows® 7

Back I/O Ports

1 x DisplayPort
1 x HDMI
2 x LAN (RJ45) port(s)
1 x USB 3.1 (teal blue)Type-A
1 x USB 3.1 Type-C
4 x USB 3.0 (blue)
4 x USB 2.0
1 x Optical S/PDIF out
0 x USB BIOS Flashback Button(s)
0 x Q-Code Logger button
1 x 8-channel Audio I/O

Internal I/O Ports

1 x AAFP connector
2 x USB 3.0 connector(s) support(s) additional 4 USB 3.0 port(s) (19-pin)
1 x USB 2.0 connector(s) support(s) additional 2 USB 2.0 port(s)
2 x M.2 Socket 3 with M Key design, type 2242/2260/2280/22110 storage devices support (Supports both SATA & PCIE SSD)
6 x SATA 6Gb/s connector(s)
1 x CPU Fan connector(s) (1 x 4 -pin, 4 -pin)
1 x CPU OPT Fan connector(s) (1 x 4 -pin, 4 -pin)
4 x Chassis Fan connector(s) (1 x 4 -pin, 4 -pin)
1 x S/PDIF out header(s)
1 x Thunderbolt header(s)
1 x 24-pin EATX 12 V Power connector
1 x 6-pin EATX 12 V_1 Power connector(s)
2 x 8-pin ATX Power connector
1 x EZ XMP switch
1 x System panel(s) (Q-Connector)
1 x 5-pin EXT_FAN(Extension Fan) connector
1 x DRCT header(s)
1 x MemOK! button(s)
1 x TPU switch(es)
1 x EPU switch(es)
1 x Power-on button(s)
1 x Clear CMOS button(s)
1 x Water Pump header (4-pin)
1 x 14-1 pin TPM connector
1 x vertical type A USB 3.0 connector
1 x U.2 connector

Accessories

User's manual
ASUS Q-Shield
0 x COM port cable(s)
6 x SATA 6Gb/s cable(s)
2 x M.2 Screw Package
1 x CPU installation tool
1 x Supporting DVD
1 x 3-Way SLI bridge(s)
1 x 4-Way SLI bridge(s)
1 x SLI bridge(s)
1 x Q-connector(s) (2 in 1)

BIOS

128 Mb Flash ROM, UEFI AMI BIOS, PnP, DMI3.0, WfM2.0, SM BIOS 3.0, ACPI 5.0, Multi-language BIOS,
ASUS EZ Flash 3, CrashFree BIOS 3, F11 EZ Tuning Wizard, F6 Qfan Control, F3 My Favorites, Quick Note, Last Modified log,
F12 PrintScreen and ASUS DRAM SPD (Serial Presence Detect) memory information

Manageability

WfM 2.0, DMI 3.0, WOL by PME, PXE

Support Disc

Drivers
ASUS Utilities
EZ Update
Anti-virus software (OEM version)

Form Factor

ATX Form Factor
12 inch x 9.6 inch ( 30.5 cm x 24.4 cm )

Weight

Color Box (5-in-1)
Net Weight : 8.05 KG
Gross Weight : 11.8 KG

Bulk Pack (5-in-1)
Net Weight : 6.2 KG
Gross Weight : 8.2 KG

Note

*1: HDMI 2.0 60Hz resolution support requires necessary drivers update
*2: DP 1.2 Multi-Stream Transport compliant, supports DP 1.2 monitor daisy chain up to 3 displays
*3: Max. at x4 mode, compatible with PCIe x1, x2 and x4 devices
*4: The M.2_1 socket shares SATA ports with SATA6G_56 ; the M.2_2 socket shares bandwidth with U.2 connector, and shares SATA ports with SATA6G_12 when using SATA mode
*5: Support NVMe device
*5: Support U.2 NVMe device