ASUS GTX1060 6GB STRIX PCIe Video Card PN STRIX-GTX1060-DC2O6G, BONUS Fortnite Bundle Offer!*
Web ID: 21556
NVIDIA GeForce GTX 1060 GPU, PCI Express 3.0, 6GB GDDR5, OC Mode - GPU Boost Clock : 1811 MHz , GPU Base Clock : 1595 MHz, Gaming Mode (Default) - GPU Boost Clock : 1785 MHz , GPU Base Clock : 1569 MHz, 1 x (Native) (DVI-D), 2 x (Native) (HDMI 2.0), 2 x (Native) (Regular DP), BONUS Available (Conditions Apply) Check Product Webpage for Details
Manufacturer Warranty: 3 Year
Manufacturer PN: STRIX-GTX1060-DC2O6G
GTIN: 889349542873
Manufacturer Website
*via redemption at: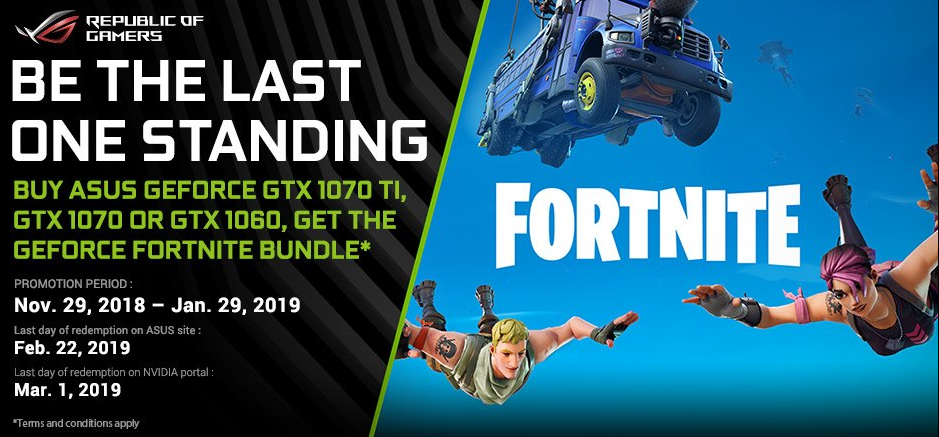 *Receive a $40 discount when purchased in a System. Talk to Sales Staff for more information.
Taken from the ancient Roman and Greek word for owl, Strix means the keenest hearing and sharpest eyesight. Strix means feeling your environment so that you detect and react to the slightest movement. Strix means survival on the very edge of instinct. Strix is in your blood, as it is in ours.
ASUS Strix GeForce® GTX 1060 gaming graphics cards are packed with exclusive DirectCU II Technology with 0dB Fans for 30% cooler and 3X quieter performance, let you enjoy game in complete silence. Industry-only Auto-Extreme Technology for premium quality and the best reliability. ASUS Strix GeForce® GTX 1060 also has GPU Tweak II with XSplit Gamecaster that provides intuitive performance tweaking and real-time streaming.

DirectCU II with 0dB Fan Technology
30% cooler. Silent gaming.
Exclusive DirectCU II cooling technology includes 220%-larger heat-dissipation: this means performance that's 30% and three-times (3X) quieter than reference for ultra-stable hardcore gaming with very low noise. And Strix ups the ante still further with 0dB fan technology that lets you enjoy games like League of Legends® and StarCraft® in complete silence — because the fan stops completely when the GPU temperature remains below a set level.

* performance vary from system configuration and usage
PREMIUM QUALITY AND
BEST RELIABILITY
Auto-Extreme Technology
Industry-only 100% Automated Production Process
All ASUS graphics cards are now produced using Auto-Extreme Technology, an industry-exclusive, 100% automated production process that incorporates premium materials to set a new standard of quality. Auto-Extreme Technology ensures consistent graphics card quality as well as improved performance and longevity. This new manufacturing process is also environmentally friendly, eliminating harsh chemicals and reducing power consumption by 50%.
100% automation
Remove human fallibility from production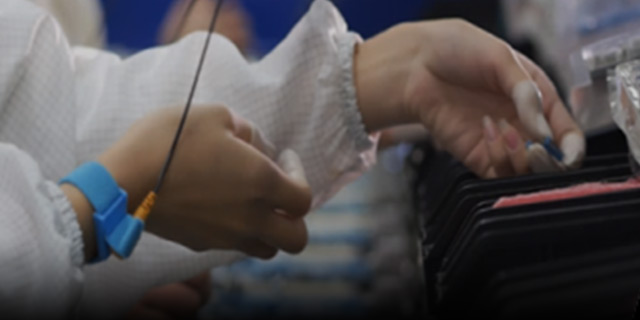 Fortify component
overclocking stability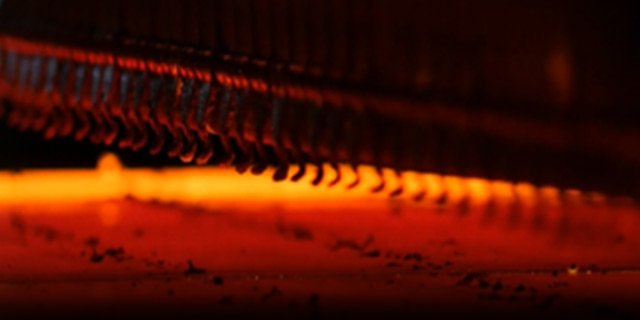 Advanced and stringent
quality control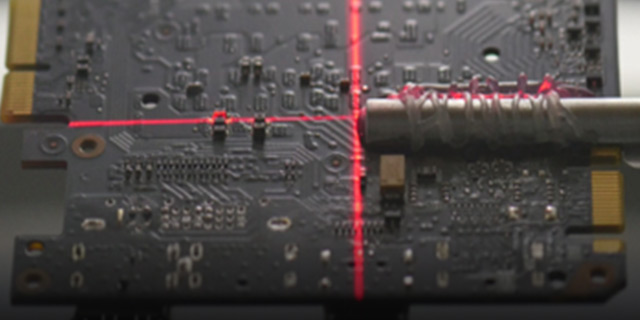 Advanced components design innovation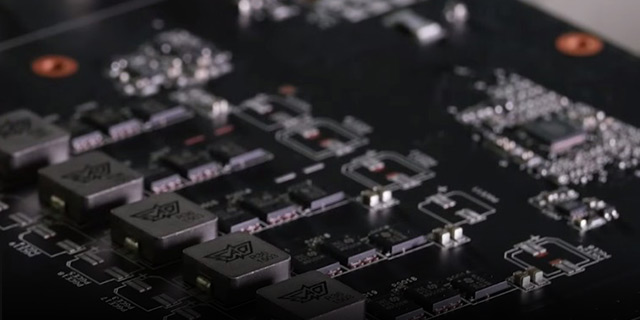 Smooth circuit board without sharp bumps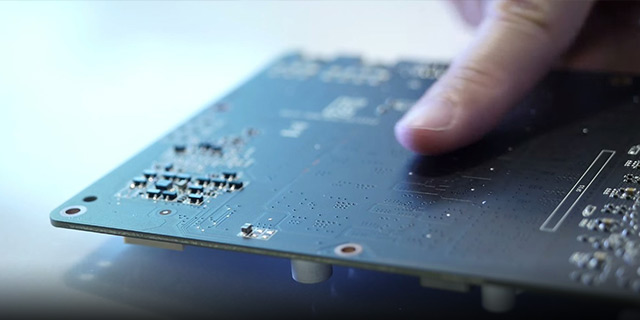 Flux-free production
Phase Super Alloy Power II
Enhanced Durability and Efficiency
ASUS engineers have integrated premium alloy components into their graphics card designs to reinforce overall reliability. Super Alloy Power II components greatly enhance efficiency, reduce power loss and achieve thermal levels that are approximately 50% cooler than previous designs.
GEAR UP FOR ULTIMATE GAMING EXPERIENCE
VR-friendly HDMI Ports
Enjoy Immersive Virtual Reality Experience
Strix graphics cards have two HDMI ports for connecting a VR device and display at the same time, so you can enjoy immersive virtual reality experiences anytime without having to swap cables.
Ramp up your PC with
ASUS Beyond VR Ready.
GAME YOUR WAY
GPU Tweak II with XSplit Gamecaster
Tweak Till Your Heart's Content
Redesigned with an intuitive, all-new UI, GPU Tweak II makes overclocking easier and more visual than ever, while still retaining advanced options for seasoned overclockers. With one click, the new Gaming Booster function maximizes system performance by removing redundant processes and allocating all available resources automatically.
Gaming Booster
One-click Performance Up
Visual effects:
Boost your performance by turning off windows visual effects.
System Services:
Automatically or manually turn off windows services or process.
Memory Defragmentation:
Re-arrange & free your system memory without closing any processes.
XSplit Gamecaster
Instant Gameplay Streaming
An included 1-year XSplit Gamecaster premium license* — a $99 USD value — lets you easily stream or record gameplay via a convenient, in-game overlay. The overlay also displays GPU clock speed, temperature, and VRM usage, and has GPU Tweak II controls, so gamers can choose a gaming profile and boost performance with just one click.
Graphics Engine

NVIDIA GeForce GTX 1060

Bus Standard

PCI Express 3.0

OpenGL

OpenGL®4.5

Video Memory

GDDR5 6GB

Engine Clock

OC Mode - GPU Boost Clock : 1811 MHz , GPU Base Clock : 1595 MHz
Gaming Mode (Default) - GPU Boost Clock : 1785 MHz , GPU Base Clock : 1569 MHz

CUDA Core

1280

Memory Clock

8008 MHz

Memory Interface

192-bit

Resolution

Digital Max Resolution:7680x4320

Interface

DVI Output : Yes x 1 (Native) (DVI-D)
HDMI Output : Yes x 2 (Native) (HDMI 2.0)
Display Port : Yes x 2 (Native) (Regular DP)
HDCP Support : Yes

Power Connectors

1 x 6-pin

Software

ASUS GPU Tweak II & Driver

Dimensions

8.6 " x 4.9 " x 1.7 " Inch
21.8 x 12.5 x4.2 Centimeter

Note

. To have the best cooling performance, ASUS STRIX-GTX1060-DC2O6G extends the fansink to 2 slots. Please double check you Chassis and Motherboard dimension prior to purchase to make sure it fits in your system!
. Note that the actual boost clock will vary depending on actual system conditions. For more information, please visit http://www.geforce.com/