APC magazine rated it: "In short, it provides the largest, strongest, fastest and most reliable network that we've ever tested."
ZenWiFi
WiFi Coverage Everywhere. Always Secure.
ZenWiFi AX (XT8) is a whole-home mesh WiFi system that combines extremely fast and stable wireless networking performance with simple configuration and elegant design. Featuring the latest WiFi 6 technology, a tri-band design and an optimized antenna placement, ZenWiFi AX takes mesh WiFi to a whole new level with dramatically improved coverage, speed and stability. Updated AiMesh technology makes setting up a mesh WiFi network simpler than ever, yet offers advanced, in-depth controls for users who want to configure their network to their specific needs. With its elegant design, ZenWiFi AX blends easily with any décor, fitting as easily in the living room as the home office.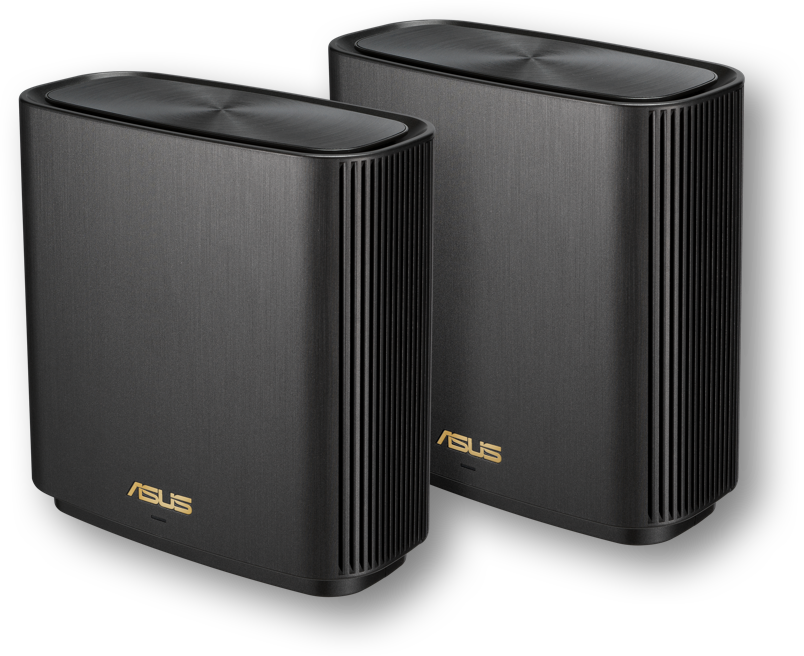 Whole-home Coverage
High speed tri-band. Stable WiFi.
The ZenWiFi AX system comes with two ASUS AX6600 WiFi 6 routers that together cover up to 510 Sq. m. or approximately six rooms. With their extended coverage, plus a tri-band design with configurable back-haul technology, you'll enjoy a super-fast, reliable and secure WiFi connection, whether you're in the living room or outside in the garden.

510 Sq. m.

6 + rooms

Learn more about tri-band and back-haul
WiFi 6
True 8K Streaming
ZenWiFi AX provides 160MHz* bandwidth and 1024-QAM* for dramatically faster wireless connections. With a total networking speed of 6600 Mbps, ZenWiFi AX is up to 2.2X faster than tri-band AC3000 (WiFi 5) routers **.
*The 160MHz bandwidth may be unavailable in the 5GHz band in some regions / countries due to regulatory restrictions.
* Compatible WiFi 6 device required.
** The data compares speed of 4x4 11ax on 5GHz 160MHz bandwidth with 1024QAM modulation to speed of 4x4 11ac on 5GHz 80MHz with 256QAM modulation.
Learn more about WiFi 6
AiMesh Technology

Easy setup. Flexible management.

ZenWiFi AX features exclusive AiMesh technology that makes it quick and easy for anyone to set up a whole-home mesh network, while also giving more experienced users full control of advanced networking features.

How do I expand my network?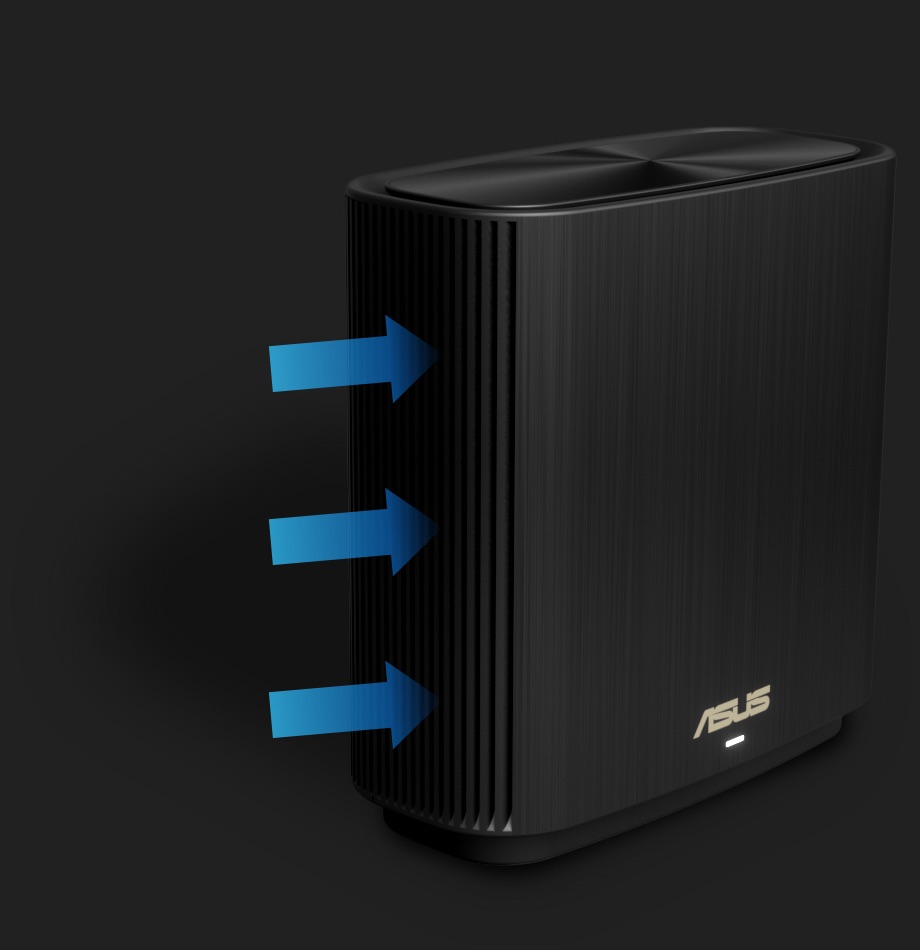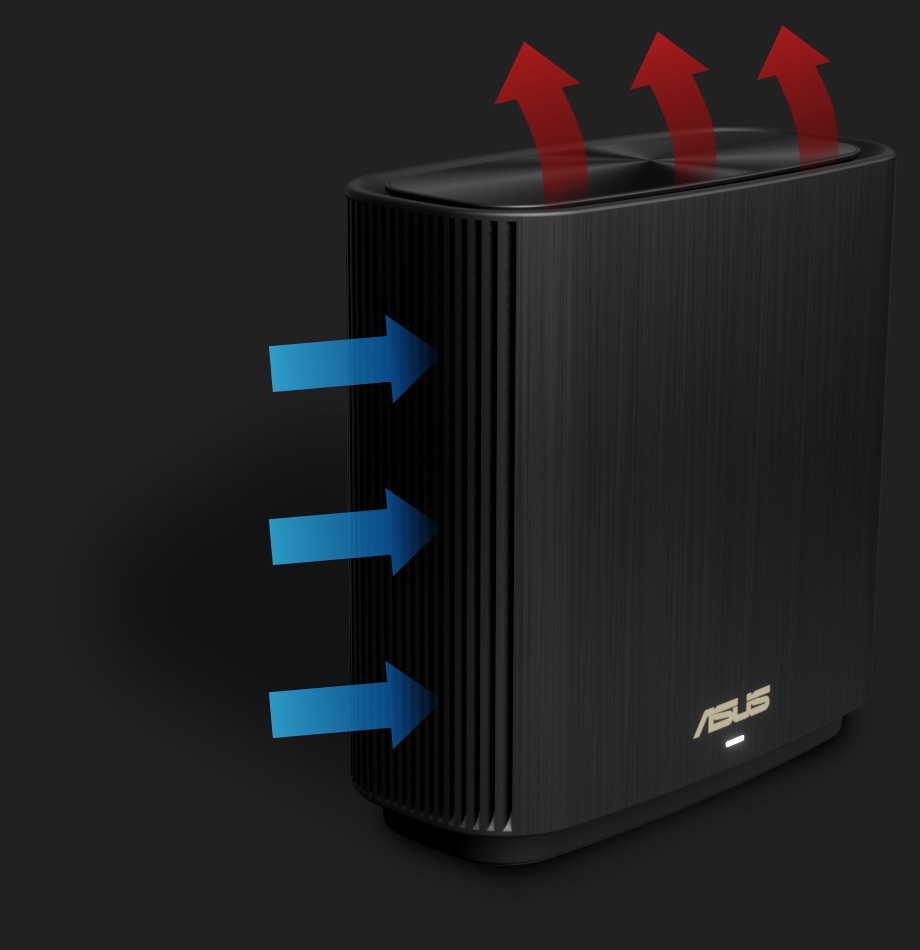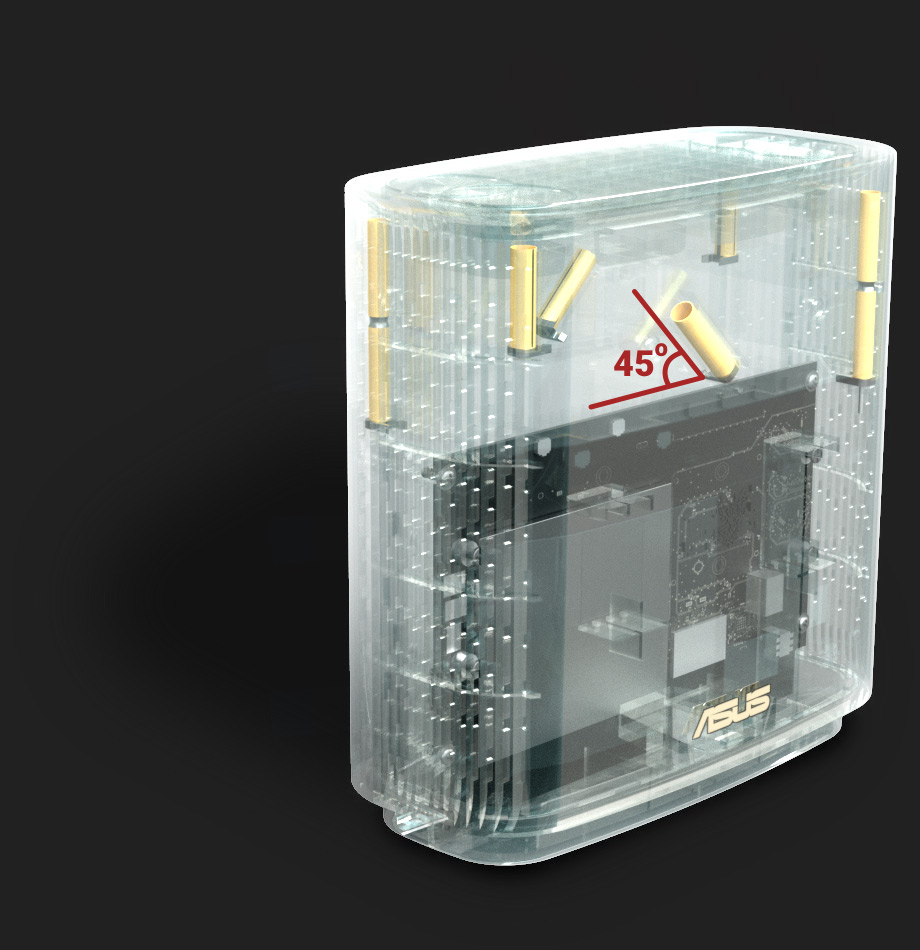 Performance
Through Engineering
ZenWiFi AX features a quad-core CPU to deliver the full performance potential of WiFi 6. Its vertical housing holds a specially designed antenna and circuit board that optimizes WiFi signal strength and provides better airflow, improving thermal performance for reliable operation.
Special designed vents for increased airflow
Double heatsink for maximized heat dissipation
45° antennas ensure strong WiFi in multi-story homes
Vertical housing with space between antennas and circuit board for minimal WiFi signal interference
Quad-core CPU (with WiFi) plus additional WiFi chipset
2.5G WAN/LAN port
Make the Internet a
Safer Place for Everyone
All your family members, young or old, are exposed to the dangers of internet every single moment they're online. ZenWiFi includes AiProtection Pro with Advanced Parental Controls to give you total peace of mind, with commercial grade security for your home network and comprehensive, easy control of the online experience for each family member and each device, all via the mobile app.

Commercial Grade Security
Advanced Parental Controls

Is it free?