9 Bay QNAP TS-963X-2G 10 Gigabit NAS Unit
Web ID: 24309
The TS-963X is an affordable NAS for small and medium-sized businesses (SMBs) with AMD Embedded G-Series GX-420MC quad-core 2.0 GHz processor, 9 drive bays and a built-in 5-speed 10GBASE-T port for up to 10Gb connectivity. Four 2.5-inch drive bays can be used to install SSDs to enable caching and Qtier technology. One built-in 5-speed 10GBASE-T port (10G/5G/2.5G/1G/100M) also increases productivity of businesses with existing Cat 5e/6 cables, without extra costs or additional installation procedures. Combined with several QNAP technologies including VJBOD, Container Station, and Virtualization Station, the TS-963X has the potential to empower a wide range of business applications and can also be easily expanded to fit future data storage requirements. ONLY WHILE STOCKS LAST!
Manufacturer Warranty: 2 Year
Manufacturer PN: TS-963X-2G
GTIN: 885022014958
Manufacturer Website
TS-963X-2G

AMD Embedded G-Series GX-420MC quad-core 2.0 GHz processor, 2 GB RAM (1 x 2 GB, up to 2 x 8 GB)
Exceptional performance for all your applications
The TS-963X is equipped with an AMD Embedded G-Series GX-420MC quad-core 2.0 GHz processor with a high-performance, low-power, system-on-chip (SoC) design which delivers great performance and high-power efficiency. The system memory (2 GB / 8 GB) can be upgraded to 16 GB to significantly boost system performance. With built-in four 2.5-inch bays for SSDs and a 10GBASE-T port, the read/write throughput can reach up to 779 / 569 MBps (unencrypted) and 508 / 513 MBps (AES-256 volume encryption with AES-NI acceleration).
Sequential throughput (1 x 10GbE)
Read
779 MB/s
Write
569 MB/s
Sequential throughput with encrypted volume (1 x 10GbE)
Read
508 MB/s
Write
513 MB/s
Tested in QNAP Labs. Figures may vary by environment.

Test Environment:
NAS: TS-963X
OS: QTS 4.3.4
Volume type:
RAID 5; 9 x Intel SSDSC2BB240G4 SSD
Client PC:
Windows 10, Intel Core i7-6700 3.4 GHz, 32 GB RAM, QNAP LAN-10G2T-X550 card, IOMeter 64KB, 20-workers/1-outstanding
Built-in 10GBASE-T port for accelerated workflows
The TS-963X supports the out-of-box 10 GbE connectivity with a built-in 10GBASE-T port that supports five speeds (10G / 5G / 2.5G / 1G / 100M). The 10GBASE-T port utilizes the Aquantia® AQtion™ AQC107, an enterprise-class multi-gigabit Ethernet controller, which lets you quickly perform more applications such as database transfers, virtual machine storages and big data backups.
Upgrade your IT environment with QNAP's fast and affordable 10GbE Switch!
QNAP 10GbE/NBASE-T™ unmanaged switches allow you to instantly upgrade your network environment at a cost-effective price. With a 10GbE network you can enjoy blazing-fast transfer speeds, empower bandwidth-demanding tasks like virtualization, and enable simultaneous real-time access to large NAS-based files using multiple workstations (ideal for video editing and multimedia). QNAP also provides a 10GbE PCIe network expansion card for Windows®/Linux® PCs to take advantage of high-speed LAN environments.
» Learn More: 10GbE LAN cards,10GbE Switch
Boost performance with SSDs and Qtier
The TS-963X comes with four dedicated 2.5-inch drives bays that are ideal for installing SSDs. With SSDs, you can enable Qtier which offers both tiered storage and cache-like mechanisms for both volumes and iSCSI LUNs. This allows the TS-963X to be further accelerated to meet the performance requirements of demanding applications such as virtualization.
» Learn More: Qtier
High-flexibility virtualization and virtual switches
The TS-963X supports versatile virtualization technologies such as containers (LXC and Docker®) and virtual machines (VMs), so you can easily migrate existing applications to or deploy new solutions on the TS-963X. Virtual switches support several modes for connecting containers, VMs, NAS, and physical network interfaces for flexibly deploying business IT infrastructure while ensuring high security.
» Learn More: Container Station,Virtualization Station
Secure your data with snapshots and Hybrid Backup Sync
A complete disaster recovery plan requires multiple layers of data protection and backups. The TS-963X can use snapshots to record the state of files and changes to them at the block level, so you can quickly revert to previous versions should an accident (such as deletion or malware attack) occur. For added data security, the Hybrid Backup Sync app can help back up, restore and sync files to/from local external devices, remote NAS and public cloud services.
» Learn More: Volume and LUN snapshots,Hybrid Backup Sync
Convenient file exchange with cross-platform file sharing and Qsync
The TS-963X supports SMB/CIFS, NFS, and AFP protocols for file sharing across Windows, Mac, Linux/UNIX networks. Data can be centrally stored and protected by rigid security measures provided by the TS-963X. The Windows AD and LDAP services enable system administrators to configure user permissions by using an existing Windows AD server, LDAP server or built-in LDAP service. To sync data across devices, including mobile phones and tablets, simply install Qsync Central on the NAS and Qsync clients on other devices to enjoy a fast, private, secure and real-time file sync service.
» Learn More: Cross-platform file sharing,Qsync
Cross-platform file sharing
More apps, endless possibilities
The TS-963X is powered by QTS, an intelligent app-driven operating system that provides key functionality such as Qtier, RAID 50/60 support, Qboost, OCR Converter, and much more. The QTS App Center also provides a wide range of QNAP and trusted third-party apps to boost the functionality and possibilities of the TS-963X, including QVR Pro, Mattermost, Acronis True Image, Domotz, and more.
» Learn More: QTS,App Center
Reliable, high-performance storage for virtualization
The TS-963X supports block-based iSCSI LUN that provides a more reliable and isolated environment than file-based LUN. Supporting VMware®, Citrix®, Microsoft® Hyper-V® and Windows Server® 2016, the TS-963X provides a high-performance, reliable and affordable storage solution for virtualization environments. VMware VAAI and Microsoft ODX are also supported to increase performance by offloading server loading for ESXi server and Hyper-V respectively, and supporting QNAP vSphere Client plug-in and QNAP SMI-S provider with enhanced operational efficiency and management in virtualization applications.
» Learn More: Storage for virtualization
Create a professional surveillance system
The TS-963X provides an intelligent surveillance management system for managing real-time monitoring, video & audio recording and playback to safeguard your work environment. You can even use USB webcams as affordable IP cameras with the free QUSBCam2 app. The TS-963X also supports QVR Pro, the next-generation QNAP NVR system, that allows you to arrange a dedicated, independent storage space for surveillance data on the NAS and leverage the advantages of scalability and storage manageability from QTS.
Note: QVR Pro supports 8 free channels for surveillance monitoring (expandable to 128 channels with additional channel license purchase).
» Learn More: Surveillance Station,QUSBCam2,QVR Pro
Protect your data with encryption and other security features
The AMD Embedded G-Series GX-420MC processor inside the TS-963X features hardware-accelerated encryption, and is capable of encrypting volumes, shared folders, and/or LUN with AES-256 encryption without sacrificing performance. Other security features include 2-step authentication, IP address filtering, virus and malware scanners, and much more. You can also set permissions for users and folders to block access from unauthorized users and apps.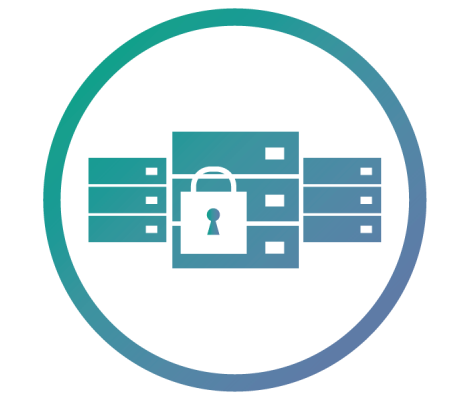 Easy expansion for future storage needs
As your business grows, so does your storage requirements. The storage capacity of the TS-963X can be expanded by using QNAP VJBOD technology that allows the TS-963X to be expanded using the unused storage capacity from another QNAP NAS, or by using up to 1 UX-800P and/or UX-500Pexpansion enclosures.
» Learn More: Storage expansion compatibility ,Virtual JBOD
Optional Accessory

RAM-2GDR3L-SO-1600

DDR type: DDR?L(204 PIN)

Capacity: 2GB

Spec: SAMSUNG 256M X 8

Manufacturer: TRANSCEND

Frequency: 1600

Form(PIN): 204PIN

Manufacturer P/N: TS256MSK64W6N SAMSUNG

Power Supply: 1.35V

Temperature: 0?~85?

Environmental Regulation: RoHS

Note: Make sure all DIMMs meet the requirements for your NAS model (the information listed in product specifications).


RAM-8GDR3L-SO-1600

DDR type: DDR?L(204 PIN)

Capacity: 8GB

Spec: HYNIX 512M X 8

Manufacturer: ADATA

Frequency: DDR3-1600

Form(PIN): 204PIN

Manufacturer P/N: ADDS1600W8G11-BHYD

Power Supply: 1.35V

Dram Organization: 1024M*64

Temperature: 0?~85?

Environmental Regulation: RoHS

Note: Make sure all DIMMs meet the requirements for your NAS model (the information listed in product specifications).