6TB Western Digital 3.5" My Cloud Gigabit NAS Unit PN WDBCTL0060HWT-AESN
Web ID: 13110
With the 6TB Western Digital My Cloud Network Attached NAS Storage you can consolidate your movies, music, and photos in one central location for everyone on your wired or wireless network to access and enjoy
Manufacturer PN: WDBCTL0060HWT-AESN
GTIN: 718037826103
Warranty: 3 Year
Manufacturer Website
Your media and files on your own personal cloud
My Cloud allows you to keep all your content in one safe place at home. No monthly fees. No limits.
Centralize your family's media collection
Store and organize all your family's photos, videos, music and important documents in one secure place on your home network.


Access from anywhere
Enjoy your digital life from anywhere on your PC, Mac, tablet or smartphone. With WD's free apps, your personal cloud is always with you.
Expand your tablet and smartphone storage
Upload photos and videos directly to your personal cloud from anywhere and free up space on your mobile devices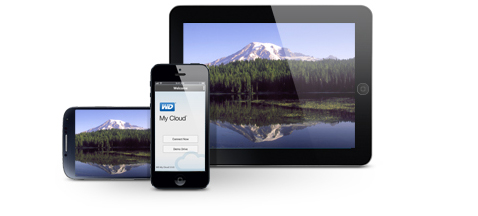 Flexible backup options
Back up, your way. PC users, WD SmartWare Pro offers options for how, when and where you back up your files. Mac users, utilize all the features of Apple Time Machine backup software to protect your data.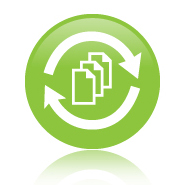 Automatic file backup for all your computers
Easily back up the files from all the PC and Mac computers in your home. Get peace of mind knowing that all your files are securely and automatically backed up on your network.
Increase your personal cloud capacity
Simply attach a compatible USB 3.0 hard drive directly to the USB expansion port on the My Cloud drive and instantly expand your storage capacity.
Connect to Dropbox and more
Easily transfer files between your personal cloud, Dropbox and other public cloud accounts using WD's free My Cloud mobile app.
Transfer and access faster
Gigabit Ethernet and a Dual-Core processor deliver faster file transfers and seamless remote access.
Password protection for privacy
Your data is always safe and completely under your control. Protect your personal cloud from unauthorized access with password protection available for every user.
Set up in minutes
Get up and running in minutes with WD's rich web-based user interface for seamless web-guided setup. WD's software will auto-detect your drive to make it easy. Need extra help? Visit wd.com/setup/wdmycloud or call WD's easy setup hotline to have our expert customer support team walk you through the installation of My Cloud and WD's free apps for your computers and mobile devices.
Direct photo uploads from your camera with USB 3.0
Simply connect your camera using the USB 3.0 port to quickly add all of your photos to your personal cloud.
Add an extra layer of protection for your files
You can automatically make a second copy, or safepoint, of your My Cloud on your home network. With double-safe protection for all your media, you get ultimate peace of mind.
Advanced Apps & Features

WD's feature-rich personal cloud storage is the perfect solution to store all your photos and videos in one place.
Product Specifications

Interface
Gigabit Ethernet
Physical Specifications

Capacity
6 TB
Physical Dimensions

English
Height
6.70 Inches
Depth
5.50 Inches
Width
1.90 Inches
Weight
2.27 Pounds
Metric
Height
170.60 mm
Depth
139.30 mm
Width
49.0 mm
Weight
1.03 kg
Environmental Specifications

Temperature (English)
Operating
41° F to 95° F
Non-operating
-4° F to 149° F
Temperature (Metric)
Operating
5° C to 35° C
Non-operating
-20° C to 65° C
Electrical Specifications

Current Requirements
Power Dissipation
AC Input Voltage
100-240 VAC
AC Input Frequency
47-63 Hz
Compatibility

Operating System
Compatibility
Windows/Mac
As used for storage capacity, one megabyte (MB) = one million bytes, one gigabyte (GB) = one billion bytes, and one terabyte (TB) = one trillion bytes. Total accessible capacity varies depending on operating environment. As used for buffer or cache, one megabyte (MB) = 1,048,576 bytes. As used for transfer rate or interface, megabyte per second (MB/s) = one million bytes per second, megabit per second (Mb/s) = one million bits per second, and gigabit per second (Gb/s) = one billion bits per second.