4 Bay QNAP TS-431X-2G 10 Gigabit NAS
Web ID: 22799
The TS-431X supports 4 hard drives and comes with a built-in 10GbE SFP+ port for rigorous data processing, providing a cost-effective storage solution for demanding everyday business tasks. Powered by the QTS operating system, the TS-431X provides versatile all-in-one server functionalities and unique features including Container Station, which facilitates Internet of Things (IoT) development, and VJBOD (Virtual JBOD), which allows for expanding NAS capacity with another NAS. ONLY WHILE STOCKS LAST!
Manufacturer Warranty: 1 Year
Manufacturer PN: TS-431X-2G
GTIN: 885022013005
Manufacturer Website
The TS-431X supports 4 hard drives and comes with a built-in 10GbE SFP+ port for rigorous data processing, providing a cost-effective storage solution for demanding everyday business tasks. Powered by the QTS operating system, the TS-431X provides versatile all-in-one server functionalities and unique features including Container Station, which facilitates Internet of Things (IoT) development, and VJBOD (Virtual JBOD), which allows for expanding NAS capacity with another NAS. The TS-431X is an ideal entry-level NAS for businesses looking for backup, restoration, private cloud, storage for virtualization, and to future-proof their IT infrastructure for 10GbE networks.
10GbE readiness, SSD caching. and hardware-accelerated encryption
Enjoy containerized virtualization and IoT app development with Container Station
Build a private cloud to centrally store, backup, share and restore files
Rich productivity apps including QmailAgent for central mail management, Notes Station for collaborative note-taking, Qsirch full-text search engine, and much more
Use the TS-431X to expand the storage capacity of other QNAP NAS with VJBOD
Secure access with VPN Server & VPN Client
High performance dual-core CPU with hardware encryption engine
The TS-431X is equipped with a dual-core AnnapurnaLabs, an Amazon company Alpine AL-212 1.7 GHz processor and 2GB/8GB DDR3 RAM (upgradable to 8GB). Coupled with SATA 6Gb/s, one 10GbE SFP+ LAN port and two Gigabit LAN ports, the TS-431X delivers up to 956 MB/s throughput. Supporting AES 256-bit volume-based data encryption, the TS-431X provides excellent encrypted speeds of up to 312 MB/s, boosting system performance & security while ensuring the safety of sensitive business data stored in the NAS.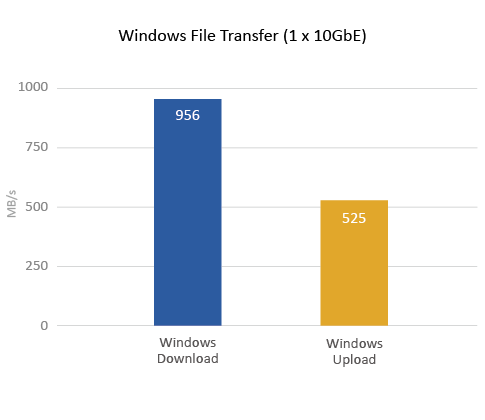 Tested in QNAP Labs. Figures may vary by environment.

Test Environment:
NAS:
OS: QTS 4.3.2
Volume type: RAID 5; 4 x Intel SSD DC S3500 SSDSC2BB240G4 F/W:D2010370 240G: NAS and PCs are connected
Client PCs:
Intel (R) Core (TM) i7-4790 CPU @ 3.60GHz CPU; DDR3 1600Hz 16GB; Seagate Barracuda ST500DM002 500GB;
INTEL® ETHERNET SERVER ADAPTER X540-AT2 ; Microsoft Windows 10 64bit
10GbE-ready with built-in 10GbE SFP+ port
The TS-431X not only provides two inbuilt Gigabit Ethernet ports but also one 10GbE SFP+ port to fully support 10GbE high-speed networks, capable of delivering lightning-fast throughput for businesses that demand higher bandwidth for virtualization and fast backup & restoration for an ever-growing amount of data.
SSD cache acceleration
The TS-431X supports SSD caching for all four drives to greatly boost the IOPS performance of storage volumes and increase operational efficiency. It is perfect for improving the overall workflow of IOPS-demanding applications and allows the best of both cost and performance by combining SSDs with HDDs.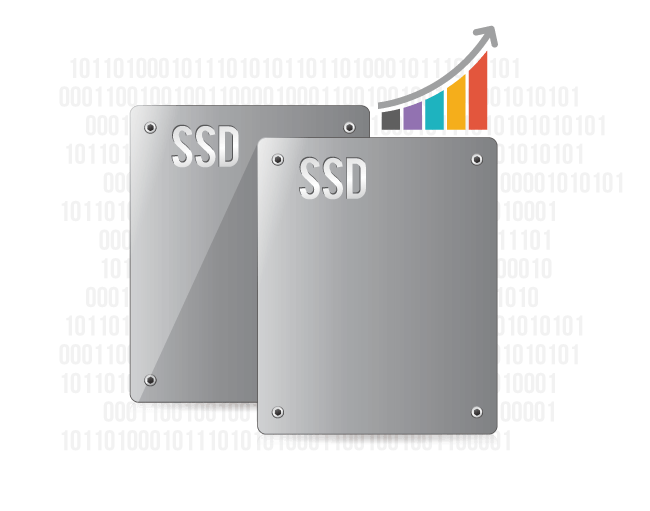 Fast Disaster Recovery with Snapshots
The TS-431X supports block-based Snapshots, which can record and save the state of the file system and the metadata of the files outside the file system at any time. In the event of an unexpected NAS failure or if struck by a ransomware attack, the snapshots remain intact, allowing you to quickly and easily restore the system back to a previous normal state. You can preserve and restore multiple versions of the same file, folder or even the entire volume. The TS-431X supports up to 64 snapshots per volume or LUN (up to 256 in total). Snapshot Replica facilitates double protection that replicates snapshots to a remote QNAP NAS or server.
Note: The Snapshots feature will be available from QTS 4.3.4.


Initiate your IoT app with Container Station
QNAP Container Station exclusively integrates LXC and Docker® lightweight virtualization technologies, allowing you to operate multiple isolated Linux® systems on the TS-431X as well as download apps from the built-in Docker Hub® Registry for unlimited containerized applications. What's better, Container Station supports the QIoT Containers platform that helps quickly structure your IoT environment and deployment on your private IoT cloud, boosting microservices and modernizing legacy applications to drive more business opportunities.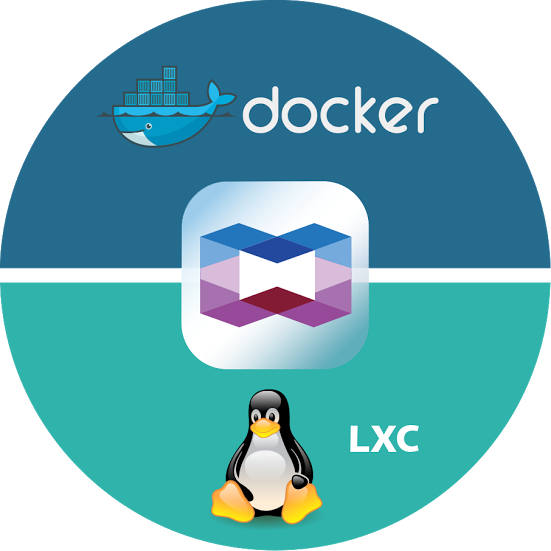 Simplify email management with QmailAgent
Managing massive amounts of emails can be easier as QmailAgent helps you centrally manage and switch between different email accounts. Besides composing, reading and organizing emails, you can even directly attach files from the TS-431X when composing emails. The QmailClient companion app for iOS® or Android™ works alongside QmailAgent to provide convenient access to multiple email accounts from your mobile devices. You can use QmailAgent together with Qsirch, which supports searching through the .eml files stored on the TS-431X; or quickly send emails to people and groups by using the Qcontactz app.
Take, store, share, and collaborate on notes with Notes Station
Notes Station helps organize notes for your personal and working life. You can easily edit text, insert images/files from the NAS, fine-tune images with the image-editing tool, create sharing links to share notes, backup/restore your notes with snapshots, and ensure privacy with password protection and encryption. You can also invite people to collaborate on notes for greater teamwork! Notes Station provides a safe and convenient way of taking notes that are fully under your control on your TS-431X's private cloud.
Ordering P/N
TS-431X-2G
Processor
AnnapurnaLabs, an Amazon company Alpine AL-212 Dual-core 1.7GHz ARM® Cortex-A15 Processor

Hardware Encryption Accleration

?
System Memory
2GB DDR3 RAM (1 x 2GB)
RAM slot
1 x SODIMM (Max. 8GB)
Flash Memory
512MB NAND flash
Drive Type
4 x 3.5"/2.5" SATA 6Gb/s HDDs/SSDs; Hot-swappable
10GbE LAN
1 x 10 Gigabit SFP+ LAN Port
GbE LAN
2 x Gigabit RJ45 LAN Ports
USB
3 x USB 3.0 port (Front x1; Rear x 2)
LED Indicators
Status/Power, LAN, USB, HDD 1-4
Buttons
Power, Reset, USB One- touch-copy
Security Design
Kensington security slot
System Warning
Buzzer
Form Factor
Tower
Dimensions (H x W x D)
169 x 160 x 219 mm
6.65 x 6.3 x 8.62 inch
Weight
Net: 3 kg (6.61 lbs) / Gross: 4.3 kg (9.48 lbs)
Temperature
0-40°C
Relative Humidity
5~95% non-condensing, wet bulb: 27°C
Power Supply
External Adapter 90W,12V
Power consumption
HDD standby: 11.65W
In operation: 26.7W
(with 4 x 1TB HDD installed)
Sound Level
Operating low speed: 19.5 dB(A)
Fan
1 x 12cm smart Fan (12V DC)