2TB Seagate 3.5" 7200rpm Enterprise SAS HDD PN ST2000NM0045
Web ID: 19579
2TB Seagate 3.5" 7200rpm Enterprise SAS HDD PN ST2000NM0045 ONLY WHILE STOCKS LAST!
Manufacturer Warranty: 3 Year
Manufacturer PN: ST2000NM0045
GTIN: 763649070765
Manufacturer Website
The Seagate® Enterprise Capacity 3.5 HDD delivers high capacity without sacrificing performance for reliable access to bulk storage of unstructured data.
Provides a 25% nearline performance boost over competitive offerings to help meet your Service Level Agreements
Helps to lower your TCO by providing the highest capacity drive to meet your expansive data growth
Built on a field-proven, eighth-generation platform and optimized for 24×7 storage environments
Provides secure bulk data storage with Self-Encrypting Drive (SED) technology you can trust
6TB and Built for Speed
Supporting the industry's best response times for a 6TB nearline drive, the Enterprise Capacity 3.5 HDD enables faster data transfers by utilizing the latest interfaces on a trusted platform. And for reliable access to bulk storage, the Enterprise Capacity 3.5 HDD provides excellent IOPS/TB along with the reliability, availability and serviceability that your customers expect.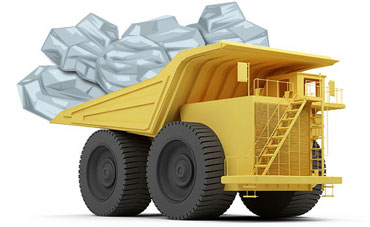 Reliable, Robust Bulk Data Storage for a 24×7 World
High capacity storage for multi-drive chassis requires predictable and reliable performance. The Enterprise Capacity 3.5 HDD is built to support enterprise-class nearline workloads of up 550TB per year, which is up to 10× the rated workload of desktop HDDs. Clearly, the Enterprise Capacity 3.5 HDD can help to ensure that you meet your rigorous bulk storage SLAs. Choose from 12Gb/s SAS or SATA 6Gb/s interfaces for easy integration into existing platforms.
See how Discovery Channel Korea uses Seagate Enterprise HDDs >
What's In the Hard Drive?
World's fastest 6TB nearline hard drives
10× the workload rating of desktop drives
High reliability with an MTBF of 1.4M hours on all drives
12Gb/s SAS and SATA 6Gb/s interfaces for easy integration
Excellent IOPS/TB storage for unstructured data
25% increase in areal density
Seagate Instant Secure Erase feature on SED drives for secure, easy and cost-effective drive disposal
Seagate Picks Up Five 2013 Leader Awards for Enterprise HDDs
Seagate was selected by IT professionals as the 2013 Market Leader for Enterprise Hard Disk Drives (HDD). Get the full report to see the survey data behind the voting for Market, Performance, Reliability, Price, Service & Support and Innovation Leaders.