27" LG UltraGear | 27GL650F-B | IPS FHD Monitor with 144Hz Refresh Rate
Web ID: 26759
27 Full HD (1920 x 1080) IPS Display. Radeon FreeSync Technology. 144Hz Refresh Rate for smooth gameplay. High dynamic range picture with HDR10. 1ms Motion Blur Reduction Mode. 2 x HDMI 2.0, 1 x DisplayPort ONLY WHILE STOCKS LAST!
Manufacturer Warranty: 3 Year
Manufacturer PN: 27GL650F-B
GTIN: 8806098558209
Manufacturer Website
Geared Up for Victory
LG UltraGear™ is the powerful gaming display gear with high performance features to take your gaming to the next level.
AMD Radeon FreeSync™
LG Monitors with AMD Radeon FreeSync™* technology reduce the tearing and stuttering that occur between a graphic card's frame rate and a monitor's refresh rate. Thanks to FreeSync™, gaming enthusiasts can experience seamless, fluid movement throughout hi-res, heavy-duty games.
*AMD Freesync™ is only available when connected to Display Port and used in conjunction with a compatible AMD graphics card.
*Images dramatised for illustrative purposes only.
Game On with HDR10
To better realise the vision of content creators, this monitor is compatible with industry-standard HDR10 (High Dynamic Range), supporting more detail in the brightest and darkest parts of an image when viewing HDR content.
*Images dramatised for illustrative purposes only.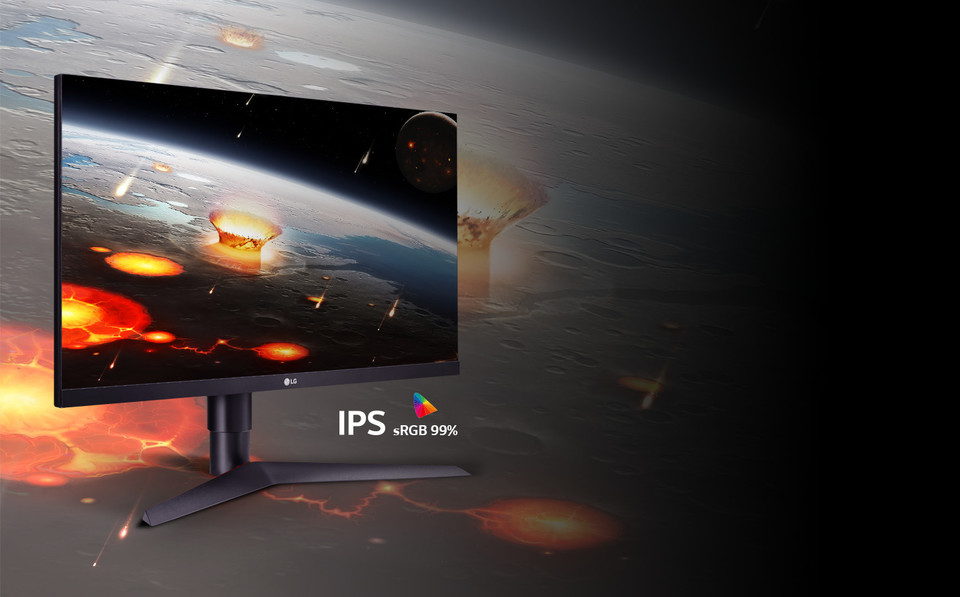 IPS with sRGB 99%
Monitors supporting sRGB offer rich and profound colour reproduction, giving you accurate colour when playing games, viewing photos and visiting websites.
144Hz Refresh Rate
Keep Up with the Action
With Motion Blur Reduction Mode and a refresh rate of 144Hz, games played on the 27GL650F-B are noticeably smooth and clear, providing gamers with an immersive gaming experience.
*1ms Motion Blur Reduction Mode causes lowered brightness. It cannot be used simultaneously with AMD FreeSyncTM or Dynamic Action Sync.
*Images dramatised for illustrative purposes only.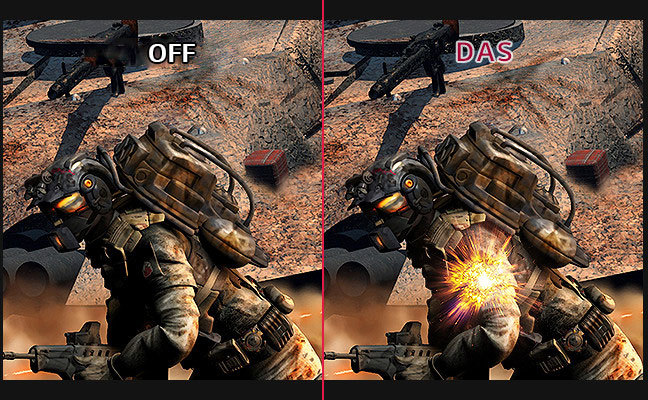 Dynamic Action Sync
Dynamic Action Sync Mode allows you to see the action as it occurs in real time so that you can react immediately rather than respond after the delay of internal frame processing.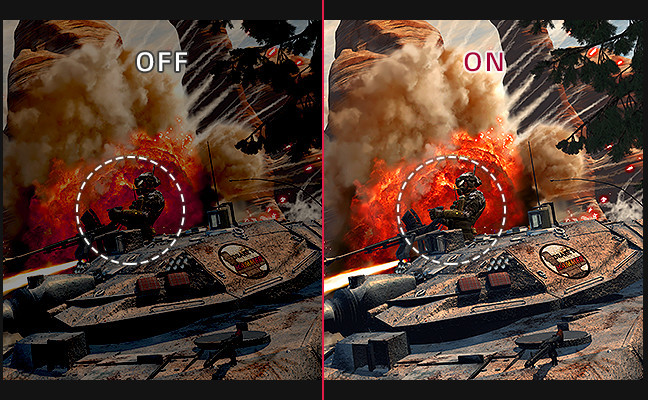 Black Stabiliser
Black Stabiliser Mode brightens dark areas and gives you better visibility in dark scenes. It can make dark areas brighter to help you find the enemy or game objectives hidden in the dark.
Crosshair Feature
The Crosshair feature helps enhance accuracy in first-person shooter games.
Ergonomic Design
The monitor's adjustable stand allows you to tilt, rotate, raise and lower the monitor, making it easier to find your preferred viewing position.