2 Bay QNAP TS-251A-4G Gigabit NAS Unit
Web ID: 22798
The TS-251A provides the innovative USB QuickAccess port that allows you to quickly complete the first-time NAS installation and to then directly access files and data stored on the NAS. It also supports two additional transmission modes: Ethernet NAS mode and iSCSI SAN block-based mode. Combining USB QuickAccess, NAS and iSCSI-SAN into one box, the TS-251A is a powerful but easy-to-use storage solution ideal for backup, synchronization, remote access, and entertainment. ONLY WHILE STOCKS LAST!
Manufacturer PN: TS-251A-4G
Warranty: 2 Year
Manufacturer Website
The TS-251A provides the innovative USB QuickAccess port that allows you to quickly complete the first-time NAS installation and to then directly access files and data stored on the NAS. It also supports two additional transmission modes: Ethernet NAS mode and iSCSI SAN block-based mode. Combining USB QuickAccess, NAS and iSCSI-SAN into one box, the TS-251A is a powerful but easy-to-use storage solution ideal for backup, synchronization, remote access, and entertainment. It greatly helps to boost productivity and can meet the demands of photographers and audiovisual enthusiasts for direct, quick access to files. The TS-251A is powered by a high-performance 14nm Intel® Celeron® N3060 dual-core 1.6GHz processor, and supports 4K video playback and transcoding.
Excellent system performance, ideal for centralized management, file sharing and backup
USB QuickAccess port for accessing files without needing a network connection
Supports 4K hardware decoding and transcodes 4K H.264 videos on-the-fly or offline
Enjoy the best audio-visual experience with HDMI output and the free remote control
Build a personal karaoke system with OceanKTV
Linux Station supports Ubuntu® with direct output via HDMI
A hybrid approach to virtualization: Virtualization Station & Container Station
Supports Virtual JBOD (VJBOD) to maximize the storage utilization of multiple QNAP NAS units
Note: Hey Guy Media uses a TS-251A. Real Time Remote Replication (RTRR) is a standard feature in the QTS operating system, but SD card reader support varies by NAS model.
14nm Intel® Celeron® N3060 dual-core CPU and hardware-accelerated encryption engine
The TS-251A is powered by an advanced 14nm Intel® Celeron® dual-core 1.6GHz processor that features low TDP (only 6 watts) and can automatically burst up to 2.48GHz. Coupled with dual-channel 2/4GB DDR3L-1600 dual-channel RAM (upgradable to 8GB), dual Gigabit LAN ports, and SATA 6Gb/s, the TS-251A can deliver up to 211.88 MB/s throughput for optimizing mission-critical tasks while still being energy efficient. The TS-251A also features Intel® AES-NI hardware-accelerated encryption to deliver up to 209.13 MB/s throughput with AES 256-bit throughput with AES-NI encryption for both full NAS volume and shared folders, boosting system performance & security while ensuring the safety of sensitive business data stored in the NAS.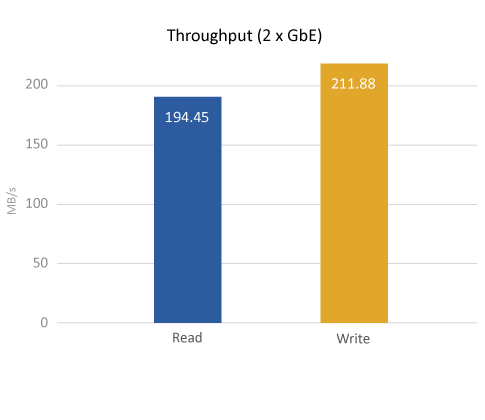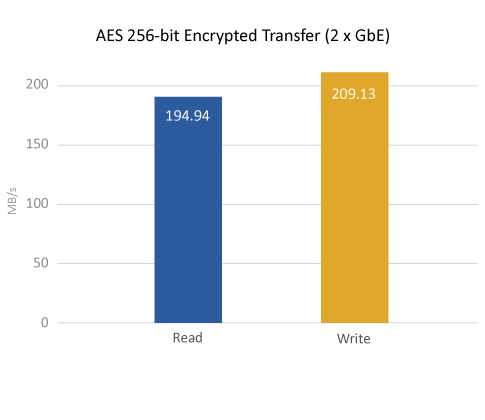 Tested in QNAP Labs. Figures may vary by environment.
Test Environment:
NAS: TS-251A
OS: QTS 4.2.2
Volume type: RAID 1; 2 x Seagate 1TB ST1000NM0033 HDDs: NAS and PCs are connected.
Client PCs:
Intel® Core™ i7-4770 3.40GHz CPU; DDR3L 1600Hz 16GB; WD 1TB WD10EZEX;
Intel Gigabit CT( MTU 1500 ) ; Windows® 7 Professional 64bit SP1 & Windows 8.1 Pro 64-bit
IOMeter configuration: Multiple PCs via switch. Transferring 32GB file continuously to NAS for 3 minutes. Block size: 64KB for SMB2.0
Direct access to files with the USB QuickAccess port
The TS-251A features an innovative USB QuickAccess port that allows you to complete the first-time installation and setup of your TS-251A without requiring network connectivity. The files and data stored on the TS-251A can also be directly accessed by using Qfinder Pro* and a USB 3.0 A-Male to Micro B-Male cable or a USB 2.0 Micro B cable**. Furthermore, you can assign access rights to users for different folders to prevent unauthorized access to important files.
* QfinderPro and USB QuickAccess support Windows 8.0 (and above) and Mac OS X 10.7(and above). Other versions may require driver installation.
**A USB cable is not included.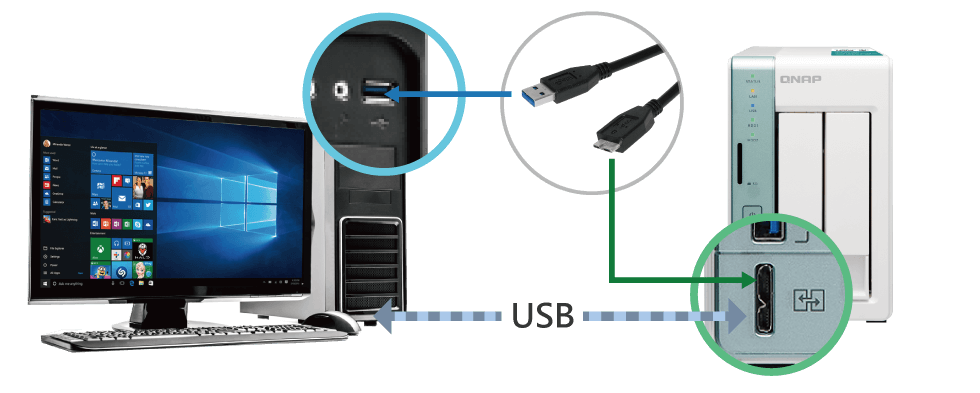 USB QuickAccess/NAS/iSCSI SAN triple solution
The TS-251A innovatively re-defines what NAS can do by providing a USB QuickAccess/NAS/iSCSI SAN triple solution. It discards the restriction of conventional DAS that only allows connecting to one device, and breaks the cost barrier for a high-speed Ethernet solution. The TS-251A's three data transmission modes not only work independently, but they also can simultaneously run with no bandwidth interference, allowing you to multi-task with utmost productivity.
USB QuickAccess Mode
You can instantly access files and data stored on the TS-251A by connecting a PC/Mac to its USB QuickAccess port and by using the Qfinder Pro application. To balance security and convenience needs, this method provides three access authentication modes. These settings can be easily configured in Network and Virtual Switch in the QTS management interface:
"All NAS Users" (default): A NAS username and password are required to use QuickAccess to access data stored on the NAS.
"Everyone": Allows everyone to access data stored on the NAS using QuickAccess with no username or password required.
"Selected Users and Groups": Only authorized users/groups can use QuickAccess to access data stored on the NAS (a username or password is also required).
The TS-251A's USB mode is helpful for users that handle large volumes of media files on a daily basis. It provides an extremely convenient and fast solution for users to store and backup data on their computers or to access data on their NAS. With the USB mode the TS-251A is plug and use without compromising convenience or safety.
Ethernet NAS mode
The TS-251A features Ethernet networking for flexible and simultaneous file sharing across multiple devices, using SMB/CIFS, NFS and AFP protocols for sharing across Windows, Mac and Linux/UNIX networks. Use Qfinder Pro to find the TS-251A's Ethernet IP address to connect to it.
iSCSI SAN block-based mode
The TS-251A supports iSCSI SAN. After creating an iSCSI target on the TS-251A, you can access the iSCSI with your computer* using the NAS IP.
*iSCSI initiator for Mac: ATTO Xtend SAN or SNS globalSAN; for Windows: Microsoft iSCSI initiator
Superior 4K video transcoding
Featuring advanced 8th-generation Intel® HD Graphics, the TS-251A supports 4K H.264 hardware decoding and delivers superior real-time 4K and 1080p video transcoding to convert videos to universal formats that can be smoothly played on PCs, mobile devices and Smart TVs*. With offline transcoding, even when you can only connect using a low-speed Internet connection, you can still enjoy smooth video playback via File Station, Video Station, and the Qfile mobile app by selecting a pre-rendered lower resolution video. The TS-251A also allows you to set a dedicated folder for automatic video transcoding.
* Supported video formats depend on the hardware and software specifications of the devices.
Playback capability and quality may vary due to factors including the original file formats/quality, hardware and software limitations, and output devices.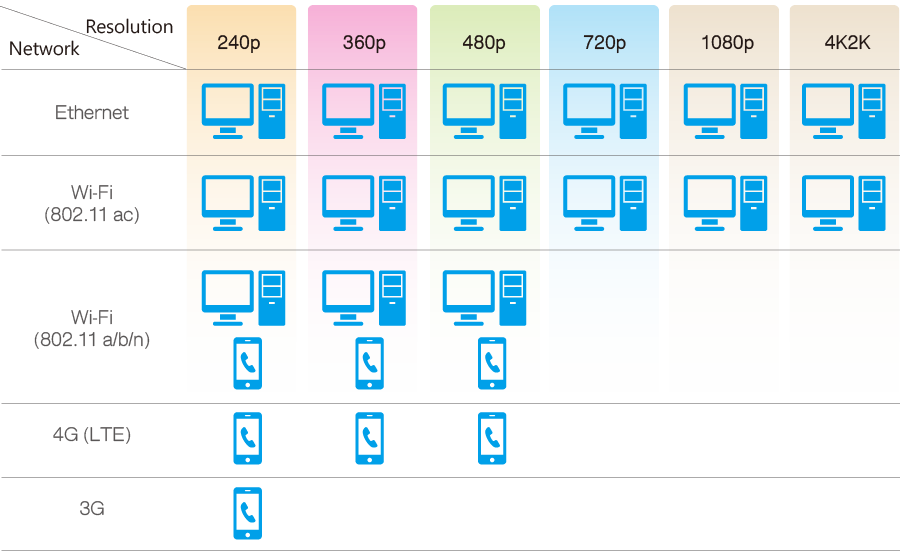 Enjoy media freely with multi-zone multimedia controls
Use a TS-251A as a multi-zone multimedia system to fill every corner of your house with your choice of media. You can centrally manage and stream photos, music and videos stored on the TS-251A to HDMI, DLNA®, Apple TV®, Chromecast™* , Roku®, Amazon® Fire TV or to the devices connected to the TS-251A (music streaming only) through Bluetooth® & USB. With Plex Media Server, the TS-251A is transformed into a powerful streaming machine.
*To stream multimedia via Chromecast, you must first install the Multimedia Extension Pack from the QTS App Center.
Ordering P/N
TS-251A-4G
Processor
14nm Intel® Celeron® N3060 dual-core 1.6GHz (up to 2.48GHz)

Hardware Encryption Accleration

?,AES-NI
System Memory
4GB DDR3L (2 x 2GB)
Maximum Memory
8GB
Memory Slot
2 x SODIMM DDR3L (For dual-DIMM configurations, you must use a pair of identical DDR3L modules.)
Flash Memory
4GB, pre-loaded with QTS system
Drive Type
2 x 3.5"/2.5" SATA 6Gb/s HDDs/SSDs
GbE LAN
2 x Gigabit RJ45 LAN port
USB Port
3 x USB 3.0 ports (Front: 1, Rear:2)
SD Card Reader
?
USB QuickAccess
? (USB 3.0 Micro-B); USB cable is not included
HDMI
1, max. resolution 3840 x 2160 @ 30Hz
Audio Input
3.5mm Microphone Input jack (for dynamic microphone)
Audio Output
3.5mm Line Out jack (for ampliers or speakers)
LED Indicator
Status/Power, USB, HDD 1, HDD 2
Button
Power/Status, USB one-touch-backup, reset
IR Receiver
?, supports QNAP RM-IR002 and MCE-compliant remote controls
Others
Kensington security slot,system maintenance port
Dimension
169 x 102 x 219 mm
6.65 x 4.02 x 8.62 inch (HxWxD)
Weight
Net: 1.28 kg (2.82 lbs)
Gross: 2.64 kg (5.82 lbs)
Operating Temperature
0-40°C
Relative Humidity
5~95% RH non-condensing, wet bulb: 27°C
Noise Level
18.3 dB (A)
Power Consumption
System sleep: 0.72W
HDD standby:7.9W
In operation:16.2W
(with 2 x 2TB HDDs)
Power
65W AC power adapter, 100-240V AC
Fan
1 x 7cm system fan (12V DC)