1TB Seagate 3.5" 7200rpm SATA 6Gb/s BarraCuda HDD PN ST1000DM003
Web ID: 9388
Combining state-of-the-art technology and industry-leading manufacturing expertise, the Seagate Barracuda 7200.12 drive the twelfth generation of this award-winning desktop hard drive family delivers 1TB of high-performing, eco-friendly digital storage. Designed with industry-leading acoustics and low power levels.
Manufacturer PN: ST1000DM003
GTIN: 8887815506703
Warranty: 2 Year
Manufacturer Website
Barracuda® hard drives give you what you want
Count on Barracuda® drives to deliver the storage innovations that drive your costs down and your performance up.
7,200 RPM performance – from 250GB all the way up to 3TB
OptiCache™ technology further exploits big 64MB cache sizes and improved micro processor capabilities
SATA 6Gb/s technology to further maximise performance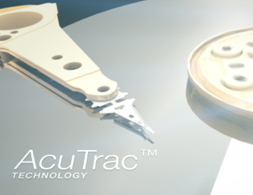 Maximises hard drive storage densities.
Barracuda 1TB-per-disc technology incorporates 340,000 unique tracks in the width of a single inch. This incredible storage density drives new capacity possibilities and lowers your total storage costs.
Seagate AcuTrac™ technology enables new storage densities with accurate reading and writing to nano-sized tracks that are only 75 nanometres wide! That is about 500 times smaller than the full stop at the end of this sentence.
Green where it counts
Barracuda® 1TB-per-disc hard drives now have advanced power modes to save more energy while idling – without sacrificing performance.

Barracuda desktop drives are produced using the most sophisticated manufacturing process in the industry, with a focus on environmental stewardship.
Barracuda® drives comply with the RoHS directive on hazardous materials and voluntarily restrict halogen compounds.
Seventy per cent or more of the materials used to build Barracuda drives are recyclable.
Low power consumption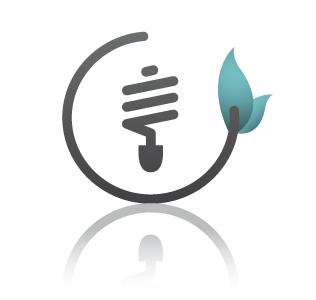 Your no-hassle transition to 4K sectors.
Are you worried about moving to Advanced Format 4K sector technology? You do not have to be with Barracuda drives.
Seagate SmartAlign™ technology makes this transition a doddle:
No utilities to run
No extra integration steps to take up your time
Go beyond 2TB with DiscWizard™ software
The sure way to obtain native access to hard drives bigger than 2TB is to adopt the new BIOS standard called UEFI. If you are not there yet, Seagate has an alternative.

Free DiscWizard™ software from Seagate provides you with a means to effectively use your 3TB Barracuda® drive, even with Windows XP and using the standard PC BIOS. Get your free copy to go beyond 2TB today!

PERFECT WHEN YOU NEED TO:
Build desktop or all-in-one PCs
Create PC-based gaming systems
Implement a desktop RAID
Outfit direct attached external storage devices (DAS)
Build network attached storage devices (NAS)
Barracuda 1TB Hard Drive
ST31000524AS
| Specifications | |
| --- | --- |
| Model Number | ST31000524AS |
| Interface | SATA 6Gb/s |
| Cache | 32MB |
| Capacity | 1TB |
| Areal density (avg) | 329Gb/in2 |
| Guaranteed Sectors | 1,953,525,168 |
| PHYSICAL | |
| Height | 26.1mm (1.028 in) |
| Width | 101.6mm (4.000 in) |
| Length | 146.99mm (5.787 in) |
| Weight (typical) | 622g (1.371 lb) |
| PERFORMANCE | |
| Spin Speed (RPM) | 7200 RPM |
| Average latency | 4.16ms |
| Random read seek time | <8.5ms |
| Random write seek time | <9.5ms |
| RELIABILITY | |
| Annual Failure Rate | <1% |
| POWER | |
| Maximum starting current, DC | 2.0 |