16 Bay QNAP TS-1673U-8G Rackmount 10 Gigabit NAS Unit
Web ID: 26499
The TS-1673U is equipped with the AMD R-Series RX-421ND quad-core 2.1 GHz CPU (Turbo Core up to 3.4 GHz), dual channel 8GB DDR4 RAM (upgradable to 64GB), four 1GbE ports, and a pre-installed dual-port 10GbE network card.
Manufacturer Warranty: 3 Year
Manufacturer PN: TS-1673U-8G
GTIN: 885022013876
Manufacturer Website
AMD R-Series RX-421ND quad-core CPU with AES-NI encryption acceleration
The TS-1673U is equipped with the AMD R-Series RX-421ND quad-core 2.1 GHz CPU (Turbo Core up to 3.4 GHz), dual channel 8GB/16GB/64GB DDR4 RAM (upgradable to 64GB), four 1GbE ports, and a pre-installed dual-port 10GbE network card. With a dual 10GbE configuration, the TS-1673U is capable of delivering up to 1531 MB/s throughput for lightning-fast multi-tasking with low power consumption, while the accelerated encryption engine with AES-NI enables unmatched encryption performance in its class (up to 1305 MB/s with AES 256-bit full NAS volume encryption) to boost system performance, security, and ensuring the confidentiality of sensitive business data stored in the NAS.
Built-in 10GbE connectivity
The TS-1673U supports 10GbE high-speed networks with an included dual-port 10GbE SFP+ PCIe network adapter, supporting lightning-fast data throughput for businesses that demand higher bandwidth for virtualization and fast backup and restoration for an ever-growing amount of data. It also boosts the productivity of media workflows by enabling on-the-fly high-resolution video editing without needing to transfer videos between the TS-1673U and workstations.
High reliability design ensuring business continuity
The business-ready TS-1673U is designed to provide 24/7 operations and services. The support for comprehensive RAID configurations and hot-swapping allow for replacing hard drives without service interruption. QNAP's advanced RAID recovery technology also helps if any healthy drives are accidentally removed from a degraded RAID volume. The system can be recovered by reinserting the wrongly-removed hard drives so the data can still be accessible. The TS-1673U delivers high reliability and efficiency with quad LAN support for multiple port-trunking modes including fail-over support.

M.2 SATA 6Gb/s SSD & 2.5" SSD cache with Qtier optimization
The TS-1673U supports SSD caching to increase IOPS performance, and supports higher transfer speeds and reliability with (optional) two M.2 2280 SATA 6Gb/s SSDs. Using an SSD cache boosts overall system performance, and is perfect for improving the overall workflow of random IOPS demanding applications such as virtualization. QNAP's Qtier Technology empowers the TS-1673U with Auto Tiering that further helps continuously optimize storage efficiency across M.2 SSD, 2.5" SSD, and high-capacity SATA drives with around-the-clock acceleration.
Note:
1. M.2 SSD is optional
2. M.2 SSD operations can easily generate excessive heat, and it is recommended to install a heatsink (from QNAP or a third-party provider) on the M.2 SSD.
Upgrade your IT environment with QNAP's fast and affordable 10GbE Switch!
QNAP 10GbE/NBASE-T™ unmanaged switches allow you to instantly upgrade your network environment at a cost-effective price. With a 10GbE network you can enjoy blazing-fast transfer speeds, empower bandwidth-demanding tasks like virtualization, and enable simultaneous real-time access to large NAS-based files using multiple workstations (ideal for video editing and multimedia). QNAP also provides a 10GbE PCIe network expansion card for Windows®/Linux® PCs to take advantage of high-speed LAN environments.
QTS – The most intelligent and intuitive NAS operating system
With modularized multiple applications and functions, QTS enhances management efficiency, personal productivity, multimedia, and much more. New intelligent agent services have also been added to simplify system operations and management. The user-friendly QTS features an intelligent desktop that allows you to find desired functions quickly, monitor important system information on a real-time basis, open multiple application windows to run multiple tasks concurrently with greater working efficiency, and provides a built-in App Center with install-on-demand apps to extend NAS functionality. QTS breaks the barriers of devices, platforms, and geography to bring optimized cloud experiences and incorporates advanced features.
Storage for comprehensive virtualization applications
The TS-1673U is a comprehensive iSCSI/IP-SAN storage solution, and supports VMware®, Citrix®, Microsoft® Hyper-V® and Windows Server® 2012 R2, benefiting flexible deployment and management in virtualization environments. The TS-1673U supports VMware VAAI and Microsoft ODX to increase performance by offloading server loading for ESXi server and Hyper-V respectively, and supports QNAP vSphere Client plug-in and QNAP SMI-S provider with enhanced operational efficiency and management in virtualization applications.
Integrated virtualization and container solutions
Virtualization Station allows you to host virtual machines (VM) on the TS-1673U and access them via a web browser or Virtual Network Computing (VNC), while Container Station integrates LXC and Docker® lightweight virtualization technologies for operating multiple isolated Linux® systems on TS-1673U as well as downloading apps from the built-in Docker Hub Registry®. Container Station also supports the QIoT Containers platform that helps quickly structure your IoT environment and deployment on your private IoT cloud. No longer constrained by physical network performance, the Network & Virtual Switch greatly increases data transfer between VMs, containers and NAS through the internal interface.
Optimized collaboration with cross-platform file sharing and sync
The TS-1673U centrally stores data, logs and various files, and supports SMB/CIFS, AFP, and NFS protocols for file sharing across Windows®, Mac®, Linux®/UNIX® networks. Coupled with Qsync - a utility that turns a QNAP NAS into a safe, high-capacity data center for file synchronization - any file uploaded to the TS-1673U will be made available for all linked devices, such as computers, laptops or mobile devices. You can sync shared folders and team folders for group file sharing, greatly enhancing the flexibility of team projects and collaboration.
Well-rounded backup & disaster recovery solutions
The TS-1673U offers flexible backup solutions for Windows® and Mac® users, Volume/LUN snapshots (block-based LUN* and file-based LUN), Folder snapshot, Snapshot Replica and Clone. It also supports Hybrid Backup Sync that consolidates backup, restoration and synchronization functions (using RTRR, rsync, FTP, CIFS/SMB) for easily transferring data to local, remote and cloud storage spaces as a comprehensive data storage and disaster recovery plan.
* Up to 256 snapshots per volume or LUN, and a maximum 1,024 snapshots per NAS. It is recommended to use block-based LUN snapshots.
Comprehensive security to protect your data
In open network environments, business data may be exposed in a potential hack. The TS-1673U provides numerous security options, such as antivirus, encrypted access, IP blocking, 2-step verification, and more. IT administrators can also control the access rights of each user to different folders, preventing unauthorized access to important files. The TS-1673U supports AES 256-bit encryption, preventing sensitive business data from unauthorized access and breach even if the hard drives or the entire system were stolen. Windows AD server, LDAP server, and built-in LDAP service are also supported.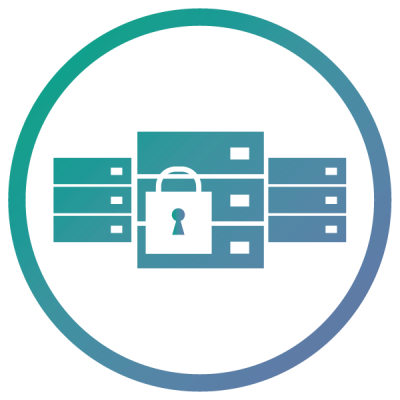 Secure access with VPN & Proxy Server
The new QVPN app combines VPN Server and VPN Client functionality. Through QVPN, the TS-1673U can be used as a VPN server with L2TP/ IPsec, OpenVPN, and PPTP support, allowing you to securely access data shared within the private local network. The TS-1673U can also be used as a VPN Client to connect to other VPN servers or virtual private network through PPTP and OpenVPN for secure data transmission. VPN Client also allows your NAS to connect to multiple servers at the same time. You can connect your devices to your NAS and the VPN server at home to access data on the LAN; via VPN Client on your NAS you can connect to international VPN servers for accessing regionally-restricted services such as Netflix and Hulu in HD Station.
CPU
AMD R-Series RX-421ND quad-core 2.1 GHz processor (Turbo Core to 3.4 GHz)
CPU Architecture
64-bit x86
Floating Point Unit
Encryption Engine
(AES-NI)
System Memory
8 GB UDIMM DDR4 (2 x 4 GB)
Maximum Memory
64 GB (4 x 16 GB)
Memory Slot
4 x U-DIMM DDR4

For dual- or quad-DIMM configurations, you must use a pair of identical DDR4 modules.

Flash Memory
512 MB (Dual boot OS protection)
Drive Bay
16 x 3.5-inch SATA 6Gb/s, 3Gb/s
Drive Compatibility
3.5-inch SATA hard disk drives
2.5-inch SATA hard disk drives
2.5-inch SATA solid state drives
Hot-swappable
M.2 SSD Slot
2 x M.2 2280 SATA 6Gb/s slots

The M.2 SSD is not included as standard.

M.2 SSD operations can easily generate excessive heat. It is recommended to install a heatsink (from

QNAP

or a third-party provider) on the M.2 SSD.

SSD Cache Acceleration Support
Gigabit Ethernet Port (RJ45)
4

Expandable with an optional PCIe adapter

10 Gigabit/ 5 Gigabit Ethernet Port
2 x 10GbE SFP+
10 Gigabit Ethernet Port_note
Pre-installed with a 10GbE PCIe adapter
Jumbo Frame
PCIe Slot
1
Slot 1: PCIe Gen 3 x4

Pre-installed with a 10GbE PCIe adapter

USB 2.0 port
4
USB 3.0 port
2
USB 3.1 Gen 2 (10Gbps) Port
Optional via a PCIe adapter
Form Factor
3U Rackmount
LED Indicators
HDD 1-16, Status, LAN, USB, Power
Buttons
Power, Reset
Dimensions (HxWxD)
130 × 481 × 536 mm
Weight (Net)
14.25 kg
Operating temperature
0 - 40 °C (32°F - 104°F)
Relative Humidity
5~95% RH non-condensing, wet bulb: 27°C (80.6°F)
Power Supply Unit
350W, 100-240V AC, 50-60Hz, 6.3-3A
Power Consumption: HDD Sleep Mode
50.59 W
Power Consumption: Operating Mode, Typical
111.22 W

With WD10EFRX drives fully populated

Fan
4 x 92mm, 12V DC
Sound Level
25.2 db(A)