10TB Seagate 3.5" USB 3.0 Backup Plus External HDD with USB Hub PN STEL10000400
Web ID: 24280
Equipped with two integrated USB ports on the front, you can back up your files, precious photos and videos while connecting to and recharging your tablet, smartphone or camera even if your system is off or in standby mode. ONLY WHILE STOCKS LAST!
Manufacturer Warranty: 3 Year
Manufacturer PN: STEL10000400
GTIN: 763649123980
Manufacturer Website
Store and Score with Seagate Gaming
Over 100+ Lucky Draw Items up for grabs including weekly Xbox Series X consoles!
Redemption Date: 1st May - 1st July Inclusive
Redemption URL: https://nbg.seagate.com/anzpromotions-store-and-score
Giveaway Date: 4th June - 2nd July (Announced on Seagate Socials + Landing Page)
Included Products: Internal BarraCuda 3.5 & 2.5, Internal SSD (excluding BarraCuda Q1), all external drives (excluding Expansion & Licensed PS4 Drives) - Full List Available on the Landing Page.
Entry Requirements: 1 Drive = 1 Entry into the lucky draw, customers can enter more than one claim if they purchase on separate invoices, Pre-Built System builds will also count in the redemption (as long as there is a Seagate qualifying product listed on the invoice).
Qualifying Products: https://www.computeralliance.com.au/seagate-lucky-draw
Plenty of Room. And Then Some.
Seagate® Backup Plus Desktop drives are available in capacities up to 10 TB and come with a USB 3.0 hub option. With cross-platform compatibility, exceptional reliability and speed, you can back up just about everything.
Take advantage of the Backup Plus Hub drive which doubles as an all-in-one data hub and recharging station built into a desktop drive with phenomenal capacities.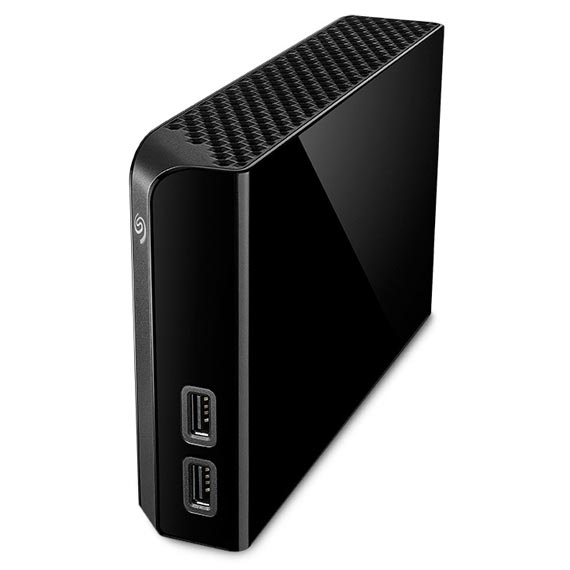 Back Up. Connect. Recharge.
Equipped with two integrated USB ports on the front, you can back up your files, precious photos and videos while connecting to and recharging your tablet, smartphone or camera — even if your system is off or in standby mode.
Features Included With All Backup Plus Desktop Drives
Simple PC Backup
Your favourite files, photos and videos can be easily backed up from your PC using downloadable Seagate backup software.
Mac® and Windows Ready
It's easy to use your Backup Plus Portable Drives interchangeably on PC and Mac computers — without needing to reformat. Just install NTFS drivers on your Mac and you're good to go.
Create Amazing Photos. Amazingly Simple.
Easily edit, organise, store, and share your full-resolution photos from anywhere with a 2-month complimentary membership to Adobe Creative Cloud Photography Plan1.
Edit photos with a powerful and easy-to-use interface on Lightroom CC. Combine images into rich, multilayered artwork with Photoshop CC.